andrew halliwell
















Andrew Halliwell, who releases music under the moniker, Theves, is quickly gaining momentum composing and producing music with the release of two feature film soundtracks in the last year. One for the award winning documentary Occupy: The Movie, which he produced with director Corey Ogilvie, and the second being for Terry Miles' and Kristine Cofsky's feature film, In No Particular Order.

His unconventional methods of combining gritty guitar hooks with eerie atmospheric undertones and percussion that could be from a jazz ensemble have had him likened to Radiohead, Broken Social Scene and Arcade Fire.
jenn bojm




















Jenn Bojm is a singer and also a songwriter, as tends to very often be the case. While writing and recording her solo project she has spent the past several years singing and playing with many musical projects, namely, Rob Butterfield, and Colin Cowan & The Elastic Stars. Jenn's band infused with heart n' soul, is both inspired and aspiring anew. The band is a constellation, consisting of some of Vancouver's finest, including Colin Cowan, Rob Butterfield, Richard Clements and Scott Smith.
dan mangan






















Daniel Mangan (born April 28, 1983) is a Vancouver-based, two time JUNO Award winning Canadian musician. He has also been a contributing writer for The Guardian's Arts section and Huffington Post Canada. He is married to actor and theatre artist Kirsten Slenning.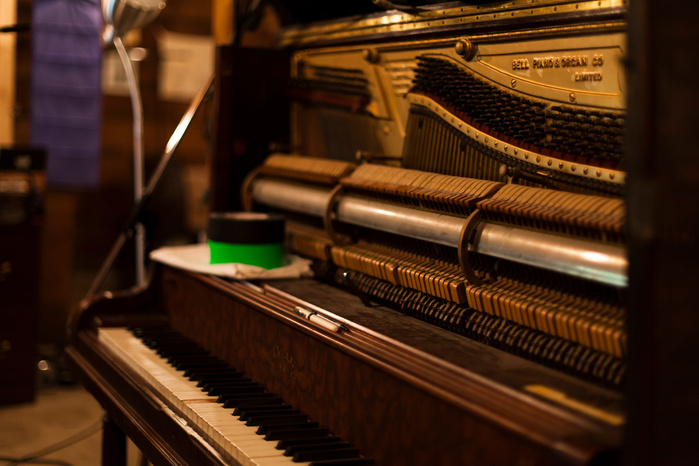 bob sumner

















Bob Sumner (of The Sumner Brothers) has established himself as a fundamental artist and contributor to the North American music industry. Bob manages to keep his writing diverse while still providing a heartfelt emotional attachment to each and every song. In 2013 Bob was nominated for "Songwriter of The Year" at the Western Canadian Music Awards.

Together with his brother Brian Sumner they have recently been featured on KEXP, and Daytrotter sessions. The reviews for their recent 2013 album 'I'll Be There Tomorrow' are unanimously celebratory. Bob Sumner is a legend in the making - Red Couch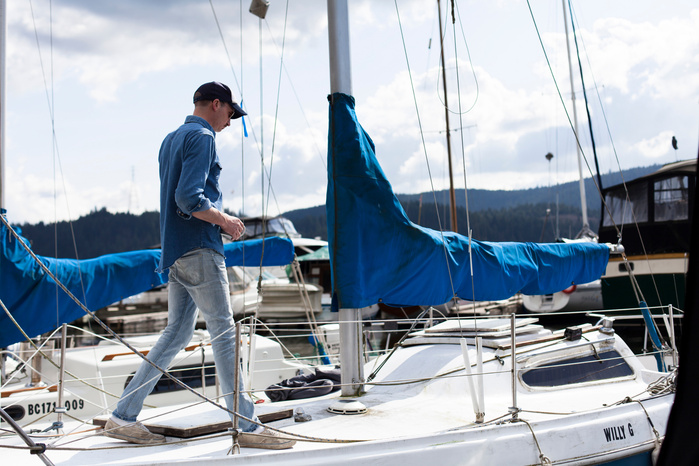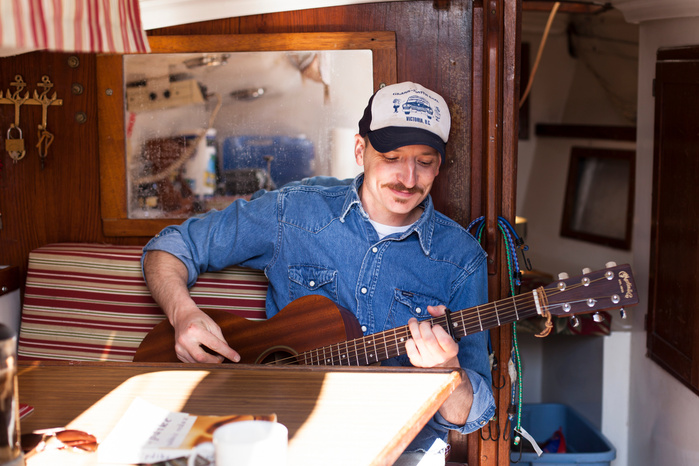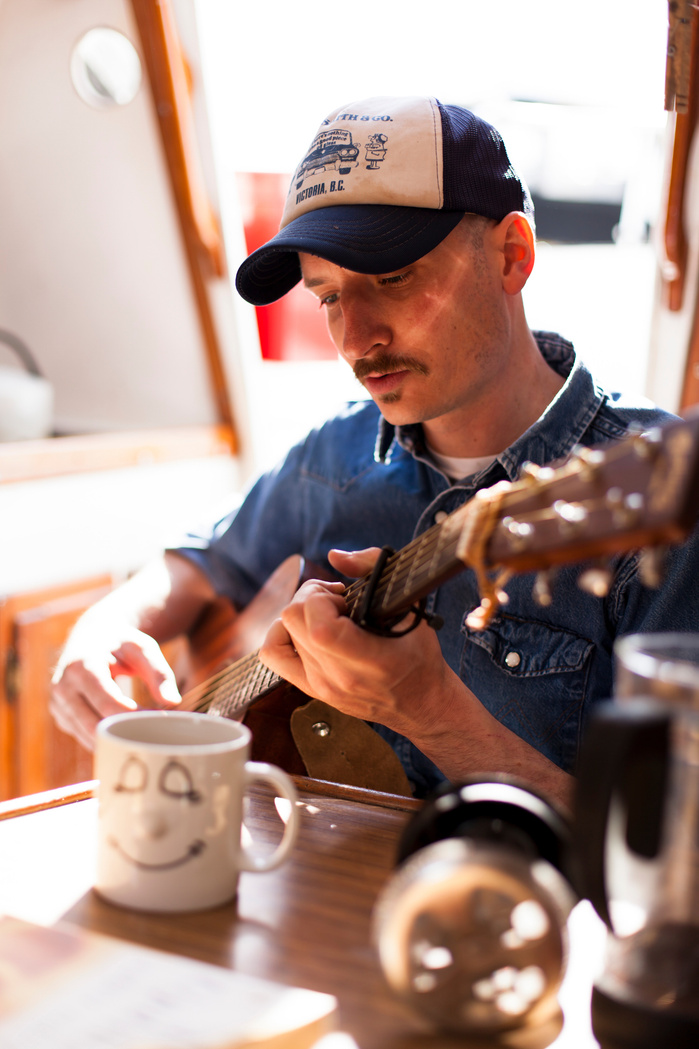 joel mcnichol




















Jack The Bear (Joel McNichol) is a prairie born transplant who migrated west and is currently wrapping up his debut album in Vancouver, BC. His songs reflect the ideologies that many of us have come to share. Crying, drinking, and dying are present themes in his heartfelt blue collar material and his soaring voice delivers his stories with conviction. Jack The Bear is only beginning to put his stamp on the music community and will no doubt be bringing a beautiful debut album with him in 2014.
ryan guldemond














Vancouver's Ryan Guldemond is a Juno-nominated producer, songwriter and frontman of alt pop/rock outfit Mother Mother. In addition to his duties in studio and on the road with his Juno-nominated group, Guldemond has also produced/written for projects by Juno Award winning songstress Hannah Georgas, Juno/Genie Award nominated hip-hop artist Kyprios, 2013 Peak Performance Project winner Rykka, BC indie rock/pop quartet Rococode, and Calgary avant-pop duo Sidney York. Guldemond has also created music for multiple North American television advertising campaigns and is a highly sought-after speaker, panelist and mentor in national and regional workshops/ competitions targeted to aspiring musicians and songwriters such as The Peak Performance Project, RadioStar, VIMBC and the Sarah McLachlan School of Music.
tonye aganaba




















Tonye Aganaba - a self-professed citizen of the universe, undefined by geographical, cultural or stylistic boundaries. It's a distinction that suits her well, for a woman who has lived and performed all around the globe. Her pure, lush voice dances across addictive R&B melodies, flowing with an undeniable groove. She is truly a unique blend of sounds, experiences and artistry, brought to life through engaging and dynamic performances.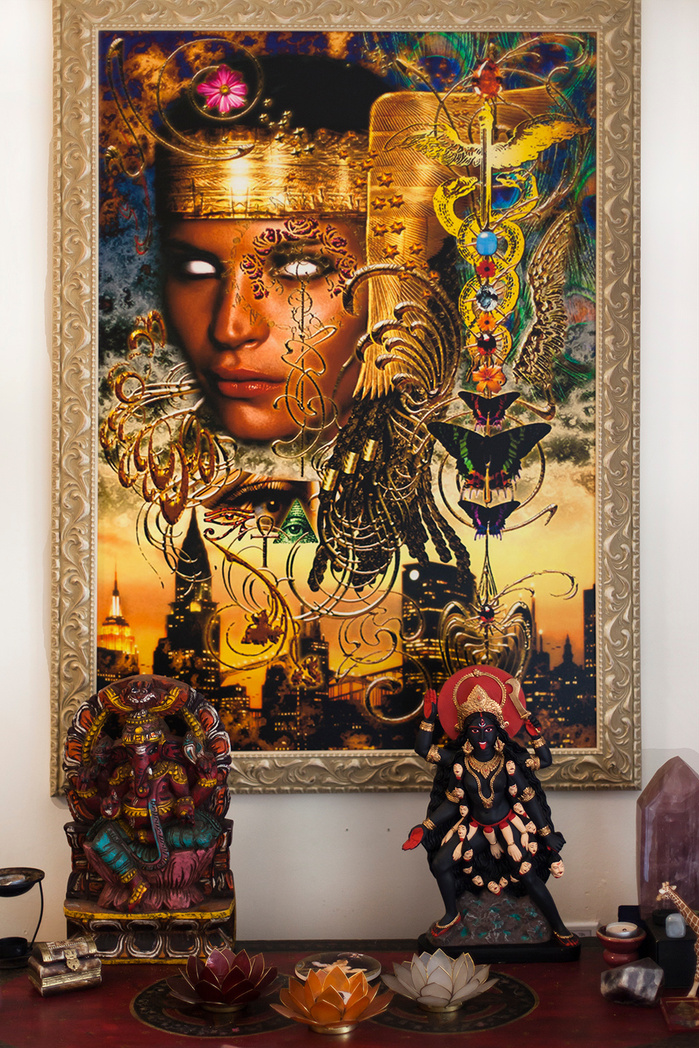 chris kelly























Chris Kelly is a musician and radio producer based in Vancouver, B.C. He has played in bands such as: Analog Bell Service, The Choir Practice, Colin Cowan & the Elastic Stars, and Rob Butterfield. He is also one of the founding members of The China Cloud and is the senior producer of CBC's This Is That.
craig alan mechler


























Craig Alan Mechler is a songwriter playing music around town under the name Khingfisher and in the band Hallow Moon.
hannah epperson














Hannah Epperson is a notable Vancouver musician and composer skilled at working with many layers of composition at the same time. She offers a stream of creativity that is inevitably related to various styles, genres and scenes, yet few of these descriptions will remain suitable as her music continues its evolution. The flexible and collaborative thread that Hannah has found as a talented violinist informs the cross-genre and creative compositions she offers in her solo projects, which conflate the intricacy of Classical emotion with the raw energy of Indie music. Evoking references to Andrew Bird turned with vocal melodies by Feist, Hannah's sound crosses genres and even offers various levels of musical exploration to the same listener at different times.
colin cowan
















Colin Cowan considers his song writing and poetry to be florescent cups of warm nostalgic soup fit for any contemporary starchild or drifter. He usually plays the Double Bass regularly in 10+ projects, as well as many others that come up here or there. Piled in with all of these musical endeavors, there is one more project where he instead plays the Guitar and sings some of the songs & poems he has written. That band is named 'Colin Cowan & The Elastic Stars'. Their debut album 'Fall Paths' was recorded and officially released independently by Cowan in Fall of 2013. He just finished recording the band's second album 'Eye Of Winter' this past december, which is set to be released at the end of November, 2014.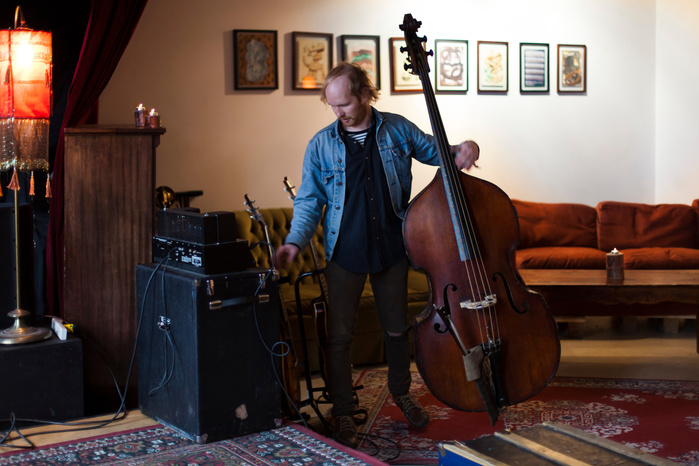 parker bossley


























Parker Bossley is a musician and songwriter. He plays with Gay Nineties, Fur Trade, Mounties and The Western Foil.
jack mercer





















Working on tugboats since his teens and penning songs on callused hands, Vancouver's Jack Mercer is a genre-busting singer, songwriter, producer and multi-instrumentalist. Whether fronting his saloon-folk outfit The Whiskey Bandits, or pioneering alt-country sounds with The Gastown Royals, Mercer is a performer with an on-stage intensity as wild as the west coast waters.
cail judy




















Cail Judy is a writer. His short fiction and poetry have been published in "[spaces]," "This Great Society" and "White Rabbit Quarterly." He's been seen onstage telling stories for Rain City Chronicles and performed his writing at over a dozen shows ranging from magazine launches to poetry readings.

He has published four books of poetry/prose and co-founded the Wolf Mountain Writing Collective in 2010.
joseph hirabayashi

















Joseph Hirabayashi is a pianist, vocalist, guitarist, song-writer, music teacher, producer and composer. His musical interests range from the avant-garde to jazz, classical, and psychedelic rock as well as the overlapping ties between each genre. Joseph has been studying piano since the age of five and received his Degree in Jazz and Contemporary Piano from the Vancouver Community College School of Music.

Joseph (or Jo) is currently focusing all his efforts on his band Sprïng (formerly the SSRIs) and their debut album Celebrations in March 2014.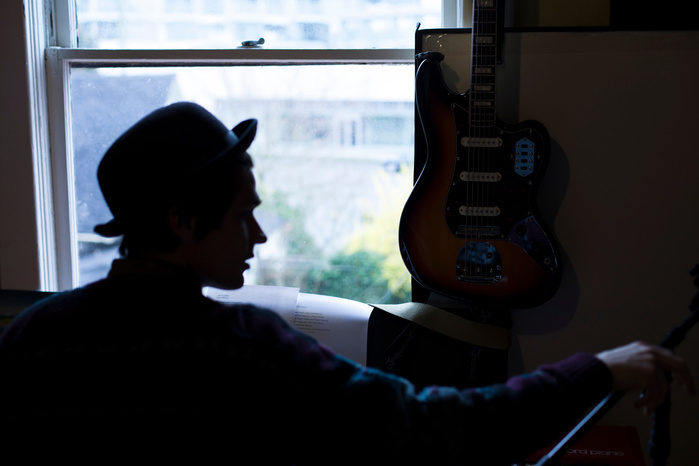 louise burns
















Louise Burns is a singer-songwriter-multisintrumentalist from Vancouver BC. She began in 1997 with Lillix, signing to Maverick Records in 2000. After leaving Lillix she released her first solo record Mellow Drama on Light Organ Records on April 5, 2011 and was long listed for the 2011 Polaris Music Prize. It was produced by Dave Ogilvie and Kevin Maher. Her second album The Midnight Mass was released in 2013 and was produced by Colin Stewart and Sune Rose Wagner (The Raveonettes). She also is a member of Vancouver's Gold & Youth who released their debut Beyond Wilderness on Arts & Crafts in 2013. Most of her time is spent on the road and writing music in her cave.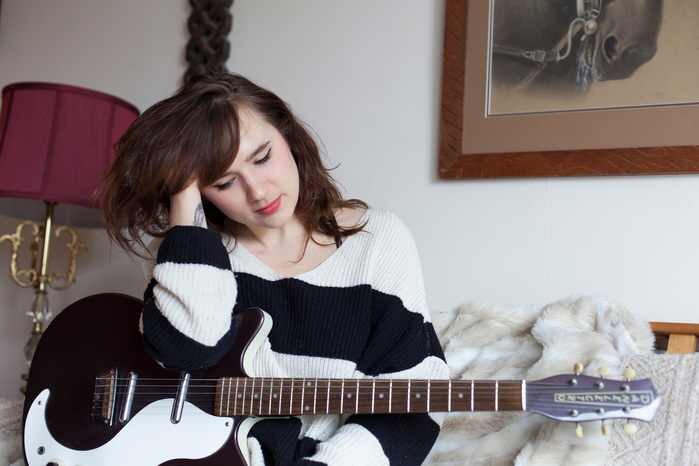 khari wendell mcclelland






















Fell from the Detroit skies landing amidst the musical landscape of gospel, soul, rock and roll, hip hop, and electronica. He carries these forms forward in his hobo chic sachet, hopping the trains of contemporary and old time music to create a familiar and transcendent sound. You might find him walking the rails alone with Bari uke in hand or with his gospel troupe The Sojourners.
kenton loewen
























Kenton Loewen was born in Vancouver. He writes and travels playing music. Pictures are ideas to be careful with. Ideas and visions are gardens to be cultivated and explored. Kenton's poetry is best known through his work in The Crackling.
tariq hussain

















Tariq is a Juno-nominated songwriter and writer of fiction and creative nonfiction. He has released four-full length albums to date and in 2013 he released the five-song Moonwalker EP (Headless Owl Records) consisting of songs that were orchestrated using acoustic guitar, trumpet and synthesizers. Tariq also writes, records and performs as a full-time member of the Vancouver six-piece band, Brasstronaut. In addition to writing music, he is currently working on a memoir about the challenges of growing up as a first generation Canadian kid who dreams of playing in a rock band. Tariq lives and works in Vancouver, BC.
michael brock















Michael Brock has been performing professionally in the realms of film, tv, theatre, and music since the age of four. He was raised between the West Coast and small town Fernie, currently resides in Vancouver, and spent an influential time living in Berlin. Today, he is an up and coming, driving force amidst electronic soul and alternative r&b. With a sound often compared to that of Jamie Woon, Sam Smith, and The Weeknd, he has quickly garnered respect and attention. Music for messed up bed sheets, days on the beach, and night time driving. Music for lovers and dreamers alike.

His debut EP "Scorpio" was released worldwide through Hybridity Music on March 25th, 2014.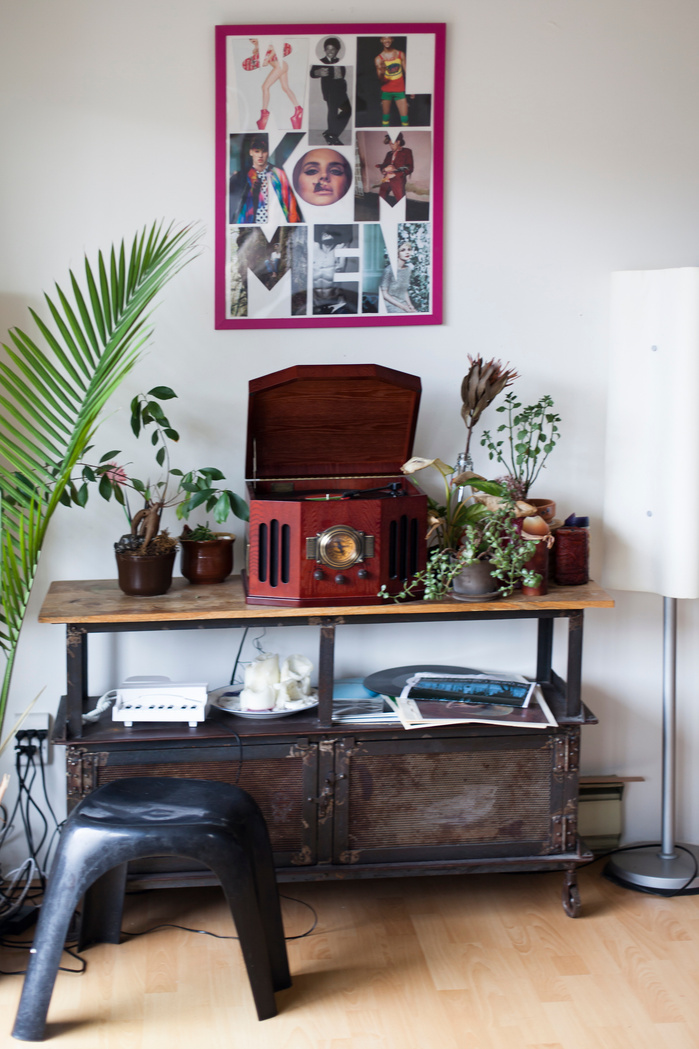 kevin m. rowe





















Kevin M. Rowe is an educator, writer, poet, musician, book and letterpress artist hailing from Calgary, Alberta making his home in Vancouver, British Columbia. His work deals primarily with deconstructing the myth of the singular narrative as he weaves together a postmodern dialectic working to expose a new horizon on which fantasy and reality intermingle to create pluralistic truths and wonderful falsities.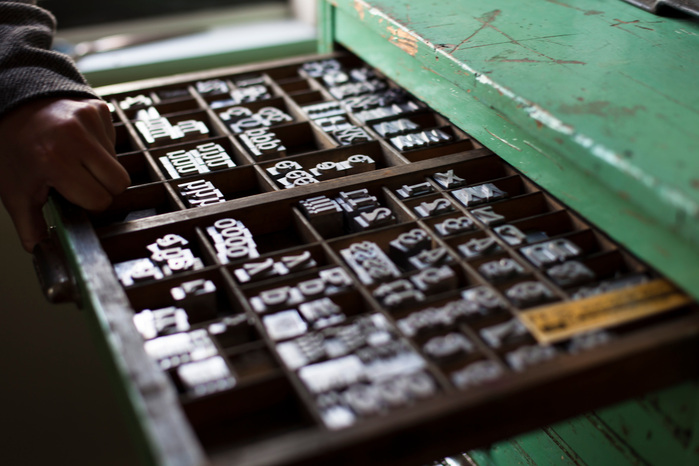 matt turner






















Matt Turner writes fiction, tutors high school and university students, copywrites and edits, and, as part of The Western Foil, co-writes songs. He has extensive experience in English literature, journalism, and ice hockey. His mind is his uniform and most of the time, he wears it well.
michael cook
























Michael Cook is a Vancouver-based writer and apprentice metal fabricator. His most recent work is a series of handbooks which criticize contemporary ideas of authorship, gender, individuality, and spirituality. Volume one will be available in the Spring.
james thomas






















James Thomas is a singer/songwriter from Vancouver. A blend of Nick Drake, Jeff Buckley and Paul Simon. He plays in a finger-picking acoustic style with lyrical content reflecting literary influences from Henry Miller to Walt Whitman. His songs deal with themes of conflict between the search for peace, alienation, women, the imagination and self-destruction.