kim hyunji



Kim Hyunji is an artist working predominantly with painting from South Korea. She completed her Bachelor of Fine Arts at Curtin University in 2014. Recognising Australia's multiculturalism and diversity, Kim's main subjects are the culturally attuned creatives of her generation, the Millennials. Through painting Kim explores her generation and the role social media plays in the construction and portrayal of identity. Her paintings reference the processes of social media, photography through their use of high contrast and the inclusion of reflective and transparent materials.
indigo o'rourke



Indigo O'Rourke's hyper-realistic drawings take a critical view of the social, political and cultural issues impacting the lives of contemporary Australians. Carefully rendered in biro, the ubiquitousness of her choice of material echoes the everyday human experiences explored in throughout her practice. Born in the ACT, O'Rourke now lives and works in Melbourne.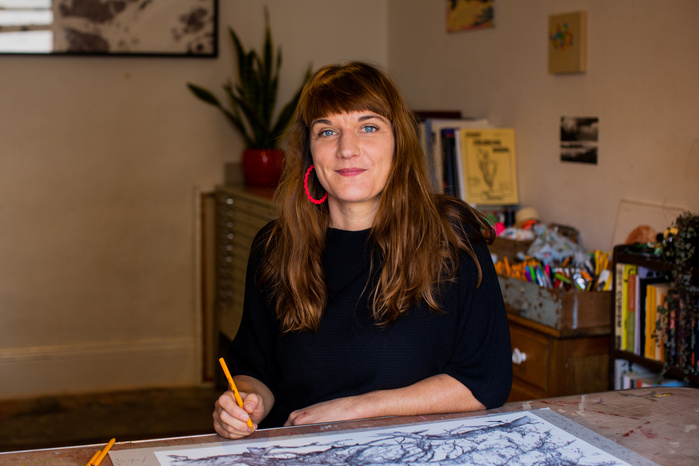 olana janfa



Olana Janfa was born in Addis Ababa, Ethiopia and grew up in Norway before moving to Australia in 2015. He began painting as a way to reconnect with Africa and his culture, and to create a deeper sense of home. He now works from his home studio in Thornbury and his work has featured in The Design Files and in group shows at Brunswick Street Gallery and the Hall & Wilcox Art Exhibition and Acquisition Program. His piece 'Mother: A Cradle to Hold Me' was awarded People's Choice award at the Hall & Wilcox Art Prize in 2019.   Olana's bold style and unique approach to colour draws from the influence of the traditional Ethiopian Orthodox art that he was surrounded by during his childhood in Addis. It features biblical references and nods to his ethnic Oromo heritage and often depicts images of women and children. He also draws inspiration from music lyrics, sport and popular culture. He paints on canvas, timber and various recycled and found materials using acrylic, oil and pastel.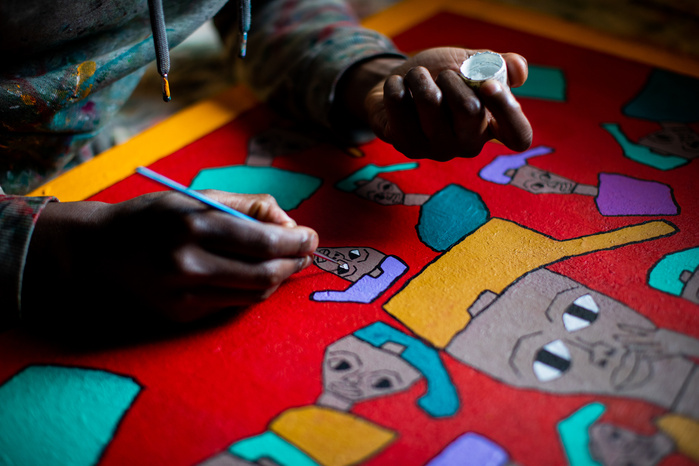 veins



Christian Vine is a 26 year old Melbourne based artist. His eccentric illustrations and symbols become like a storm of finding out who he is and how it feels to experience connections. These ideas explore sexuality, morality, physicality, psychology and social constructs that correlate with being human, animals in moments of what we call functional or dysfunctional living.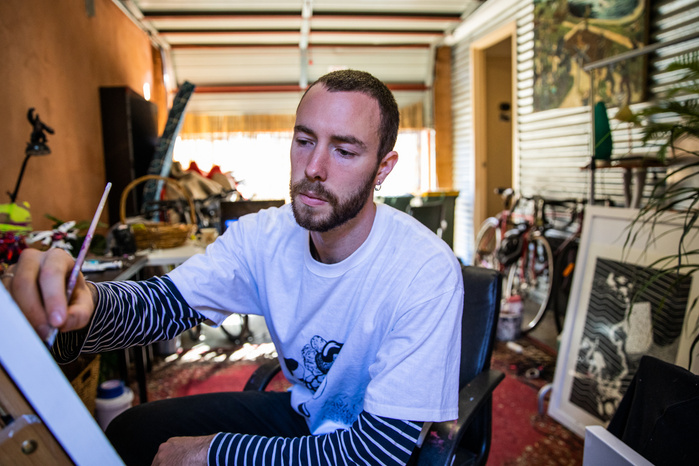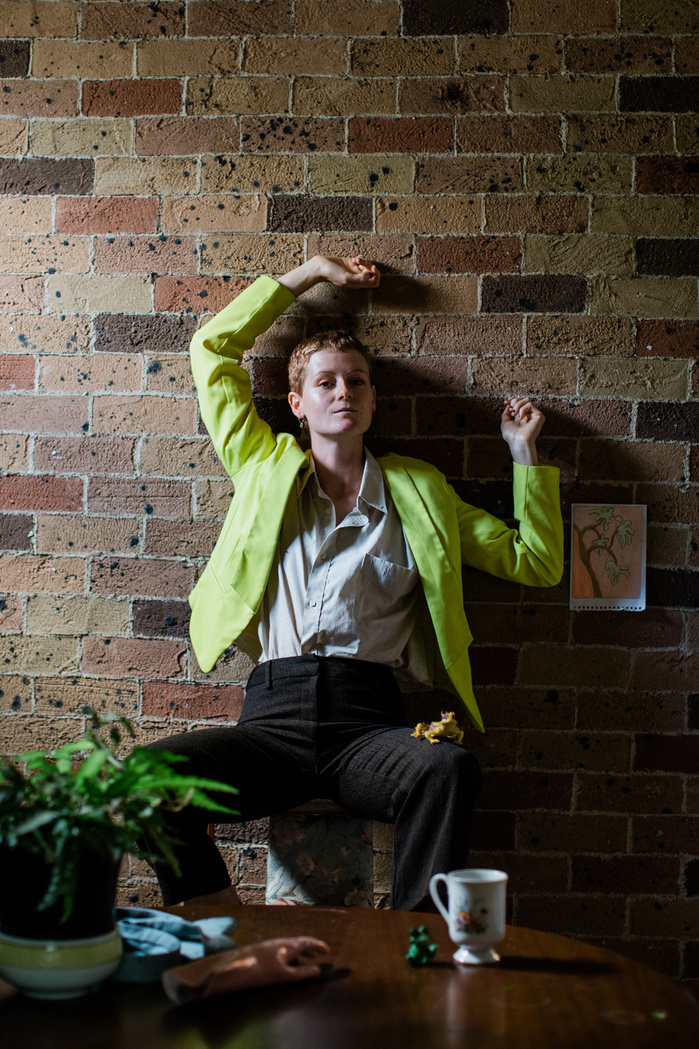 goodie



Goodie is an artist and curator interested in orientations, suburbia and relations between spaces, objects and people. Her practice predominantly involves painting, installation, murals, writing and performance. By fabricating fictional architectures and characters, or adjusting existing architectures, she explores how public and private spaces hold objects and bodies. Furthermore, how the spaces we create reflect the values we live by and relate to slippery notions of identity, sexuality and gender. Goodie was born in California and raised in Canberra, moving to Melbourne (Naarm) in 2014, where she lives, works and loves now. Goodie has exhibited and painted walls extensively throughout Australia and overseas, and has collaborated on projects with groups such as the Collingwood Arts Precinct, Juddy Roller, the Australian National University and the Abbotsford Convent. She completed a Bachelor of Fine Art at the Victorian College of the Arts in 2016. She recently completed a residency in New York at CON Artists Collective.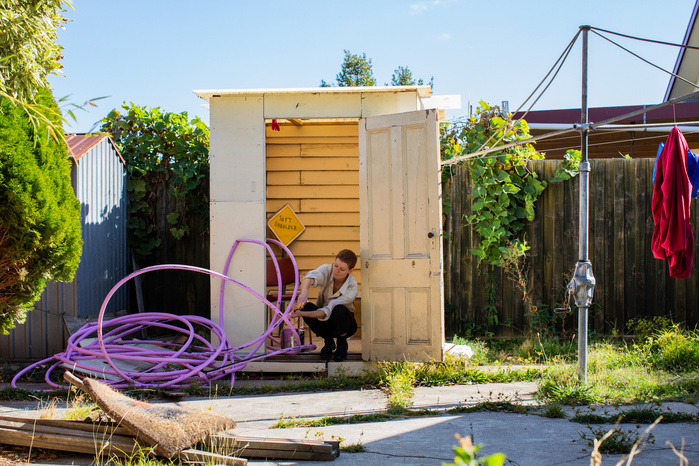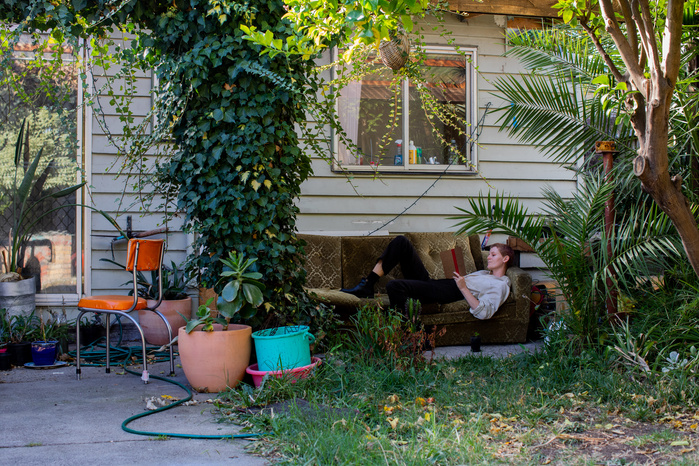 jason parker



Jason Parker is a fine artist/mural artist from New Zealand currently living in Melbourne Australia. His work is designed to be ambiguously evocative and emotive, rendering the spirit, states of consciousness, and capturing dreamlike moments. Jason often paints visual metaphor-type portraits, figures, and scenarios capturing the moments and feelings that language fails to express. His work of late can also be seen to subtly express his thoughts and feelings on the state of the world. Consistently working on both studio and mural work Jason can be found moving from the confines of his studio, into the galleries and out onto the streets.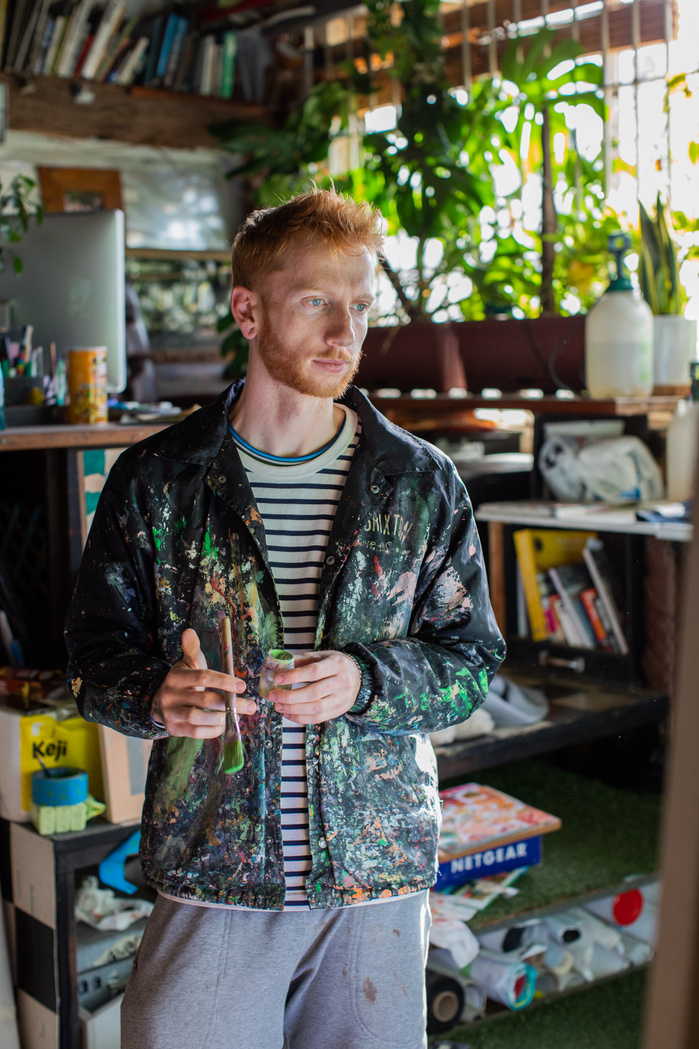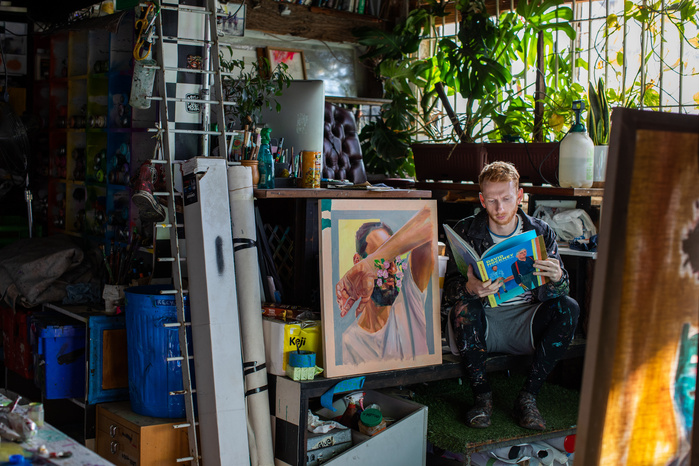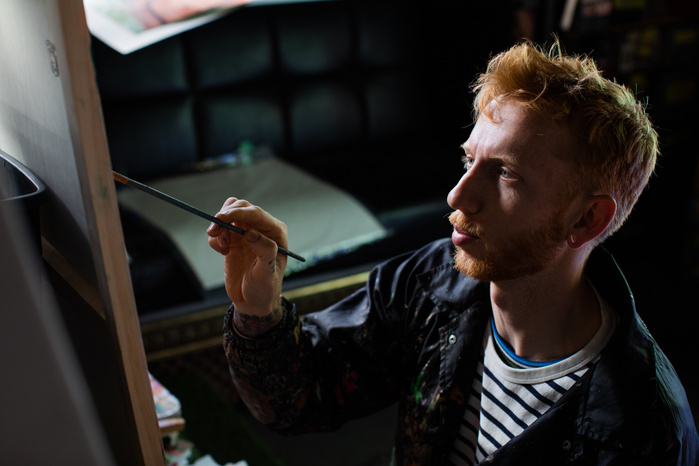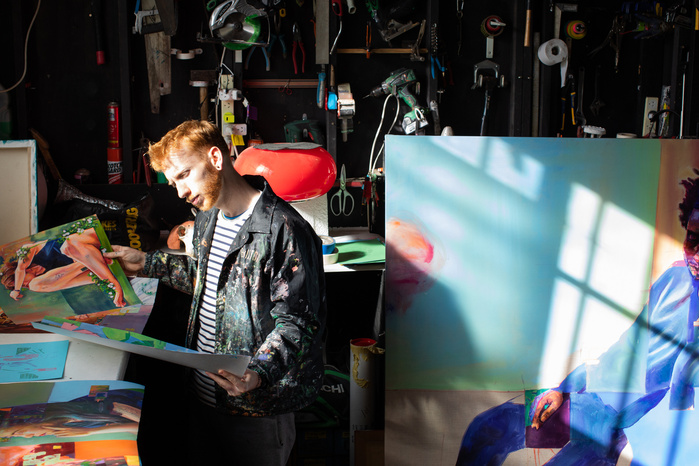 david lee pereira



My name is David Lee Pereira. I was named after a rock star, I really like velociraptors, and I make art good.' David Lee Pereira's practice is primarily based in drawing and painting as a studio artist and a mural artist. He has exhibited and worked on large scale public art on walls and a silo mainly through Melbourne, Sydney and Berlin working with creative studios Juddy Roller, Authority Creative and is currently completing a residency with Red Bubble. His work is melancholy, emotive and sensual, alluding to his sexuality and identity as a Eurasian queer exploring the natural and incorporeal world with addled eyes.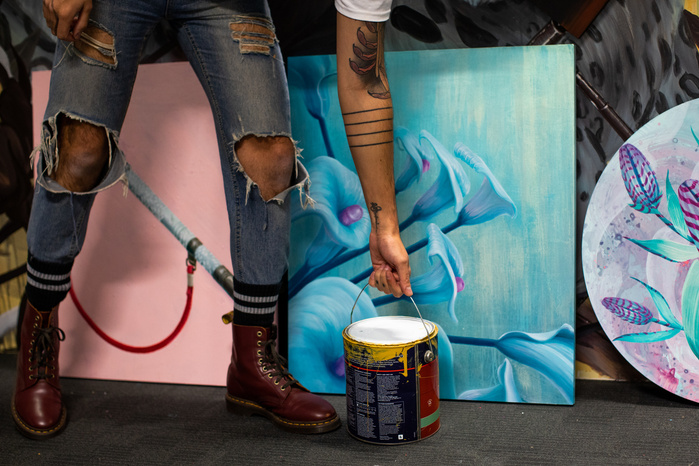 elle



Although ELLE began as an illegal graffiti artist in New York, she is now considered one of the top touring street artists. "ELLE has created some of the most memorable walls in all streetart" - Women Street Artists, book by Xavier Tapies. ELLE considers her paintings to be poetry. She creates stories by collaging disparate images: powerful females, flora and fauna, classical paintings juxtaposed with pop-culture and high fashion imagery, revealing purposefully designed messages to the world. Her work has been exhibited in the prestigious Saatchi Gallery in London, Urban Nation Museum in Berlin, and as a two hundred foot tall projection onto the facade of the New Museum in New York. Vogue Australia featured ELLE's artworks in "32 pieces of Melbourne street art to see before you die," her graffiti is featured in the Tom Clancy video game: The Division as well as collaborations with sportswear brand Reebok: the ELLE x Reebok graffiti legging and subsequently, the ELLExReebok yoga capsule collection. "She holds specific and hard to find creative talent which cannot be taught nor replicated." The Taboo Group. Her artwork has been published in over a dozen books on streetart along with hundreds of online publications and articles.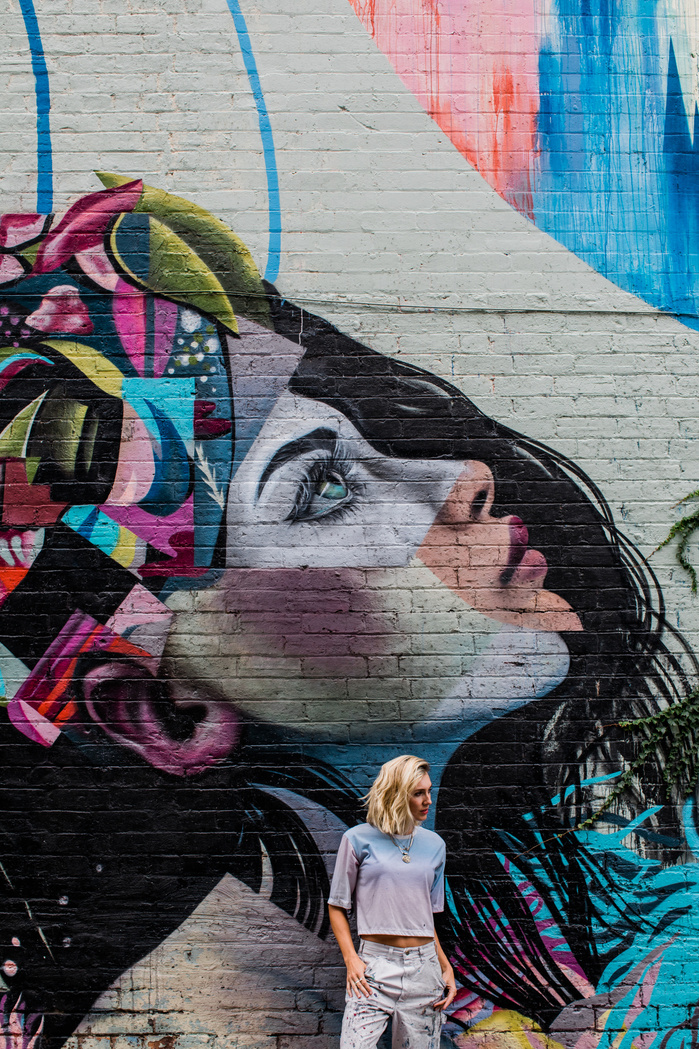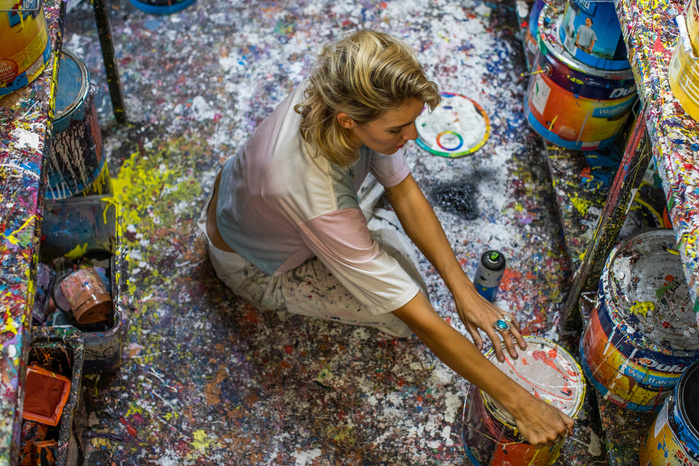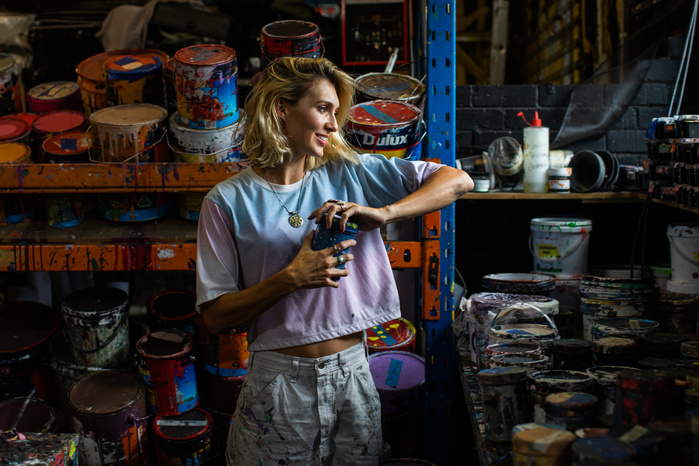 mitchell asquith



Mitchell Asquith is a painter living and working in Melbourne Australia. He graduated with a bachelor of Fine Arts (Painting) from Monash University and has since exhibited nationally in both group and solo exhibitions. His painting centres around figuration through which themes of fragility, vulnerability, transcience and selfhood are explored.
george rose



Artist George Rose spends most of her time climbing up ladders and painting murals. Since abandoning her formal design training several years ago, she has opted to pursue a multidisciplinary art practice to use colour, gradients and type to spread her uplifting messages. George has spent the last several years travelling from one project to another, rarely in one city for longer then a few months completing art commissions for a diverse range of clients. She has recently worked with Instagram, Jansport, Mastercard, Melbourne Central and Star Wars to name a few. George has also been the recipient of some award-winning work including the Borrowed Wall Art Prize for Liverpool City (2016) and the Skate Park in Canberra (2017). If she's not completing work for commercial projects, she's on the global street art festival circuit including Kaaboo Del Mar, Sea Walls, Colour Tumby, First Coat, Perfect Match, Roskilde, Street Prints, Tropica, Wall to Wall and Wonderwalls.
daniel o'toole



Daniel O'Toole also known as EARS, for his public murals and unique style of street art, continues to explore the correlation between painting and video, and works across a range of mediums as a truly inter-disciplinary artist. His public mural style is focussed around portraits that use the human face as a vessel for abstraction, exploring line, form and colour. 'EARS' paintings employ musical gestures and symbolism influenced by European modernists like Miro, Kandinksy and Picasso, movements of art like Orphism and fauvism have also played a part in informing the work, and Daniel was informally mentored by Australian Artist Anthony Woods / 'Tony Woods' 1940-2017.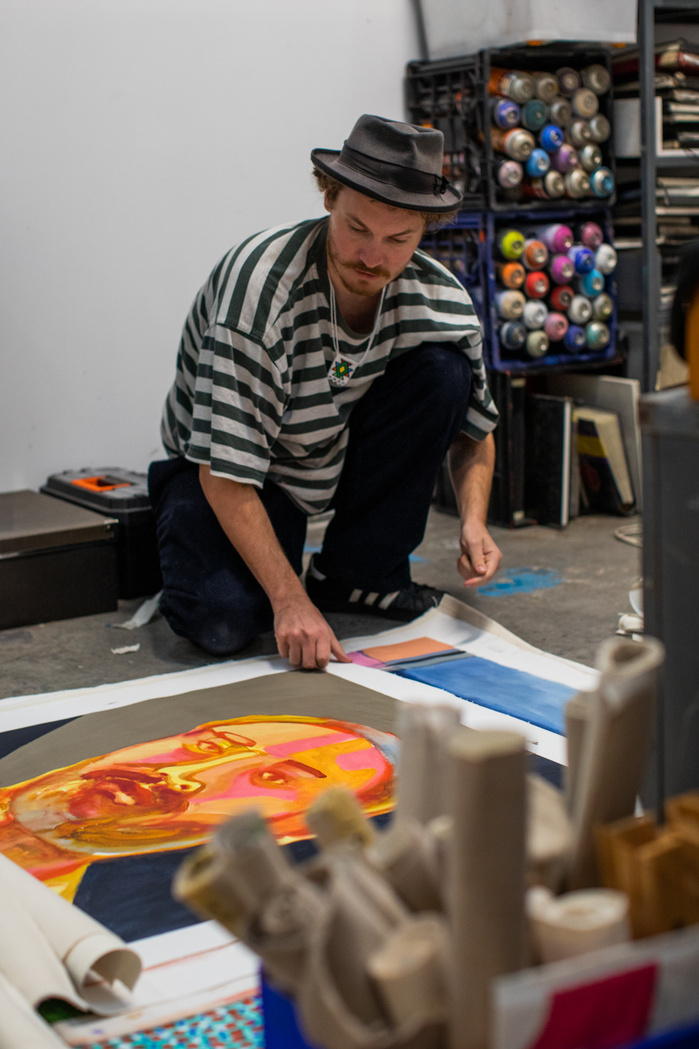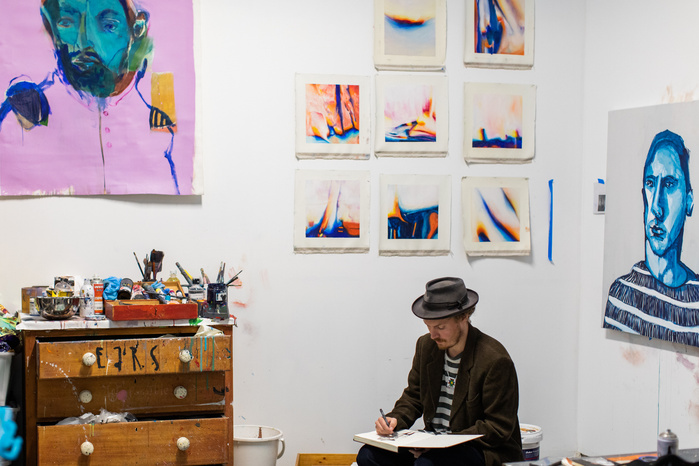 james dewing



James Dewing grew up in the Tasmanian wilderness. He is self-taught through 20 years of practice and self-motivated study. James enjoys en plein air and still life painting. Wielding pallet knives to manipulate oils over canvas. James aims to create a sense of light, texture and sensation in his works. He has exhibited in Australia and overseas.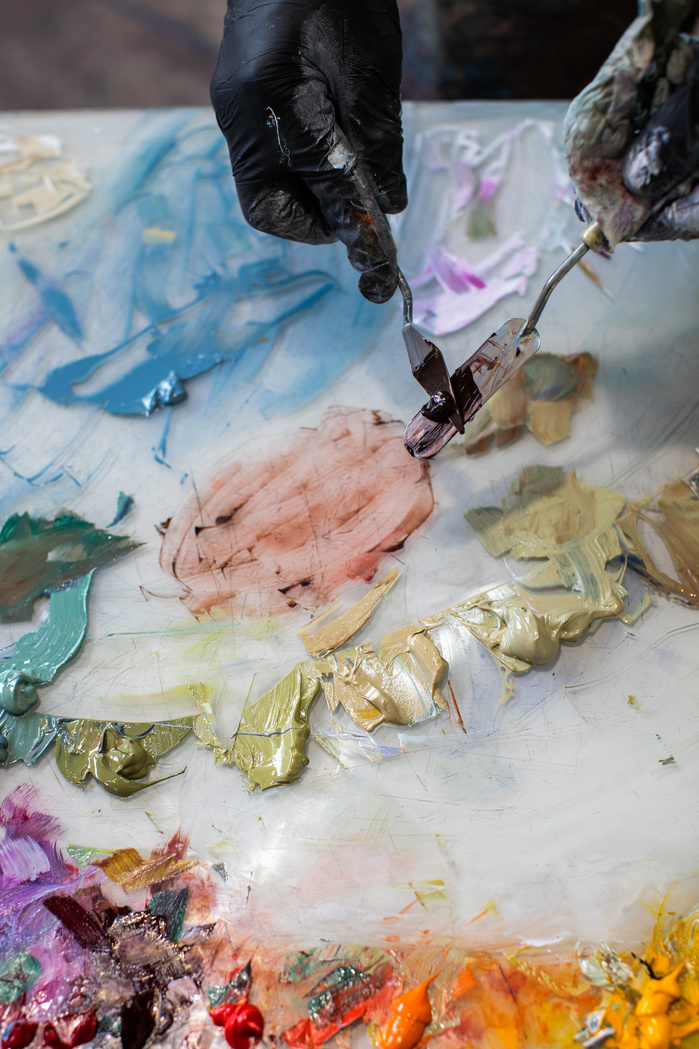 nicole evans



Nicole has had a love for art making since she can remember. She completed a Bachelor degree in Creative Arts from the University of Tasmania (2013), and a Masters in Fine Art from RMIT University (2015). Detail and realism are the qualities underpinning the work of Melbourne artist Nicole Evans. Whether she's drawing a portrait or painting a mural, every eyelash, smile line and hint of shading is meticulously rendered. Nicole currently works as an artist and illustrator in Melbourne and takes on public and private commissions as well as exhibiting her work nationally and internationally.
beci orpin



Beci Orpin is a creative practitioner based in Melbourne, Australia. Her work occupies a space between illustration, design and craft. Beci has run her studio for over 20 years, catering to a wide range of clients, as well as exhibiting her work both locally and internationally. She has released four D.I.Y books and three children's titles. Her work is described as colourful, graphic, bold, feminine and dream-like.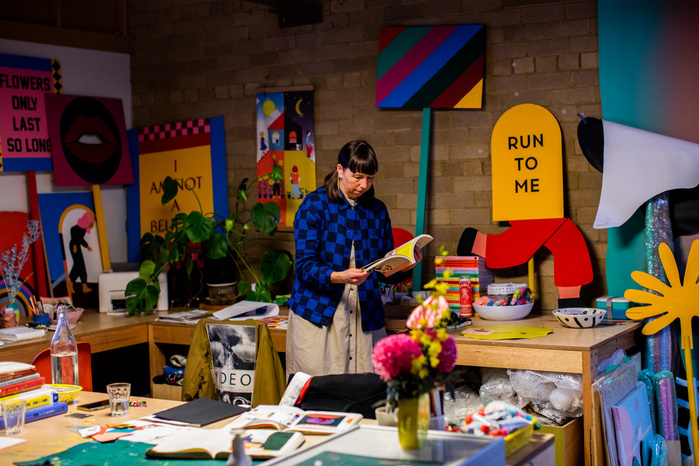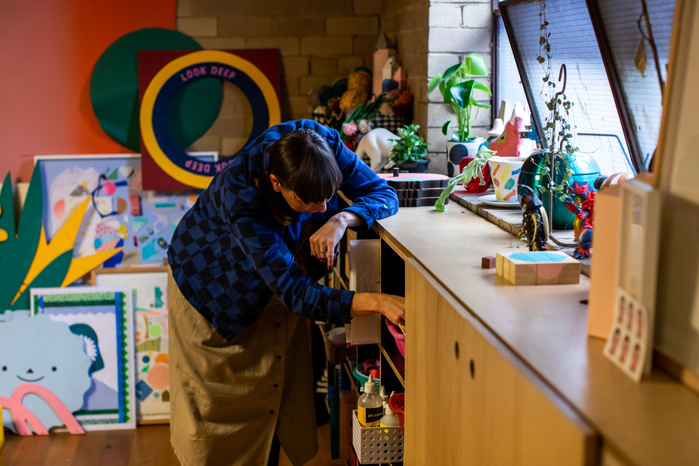 brian cheung



Brian is a Melbourne based visual artist. His practice is primarily focused on drawing and painting, alongside regular forays into illustration, photography and graphic design. Most often employing watercolour, gouache, ink, and pencil, Brian's work is inspired by natural forms and figurative surrealism, with an emphasis on the passage of time and natural cycles of growth and decay. Travel forms an integral part of Brian's practice. Over the years he has spent time at artist residency programs in Iceland, Finland, Norway, Shetland, and Tasmania. Aside from satisfying an unceasing curiosity to see new places, these residencies have helped to develop and sustain Brian's work through immersion, isolation and working alongside a host of international artists.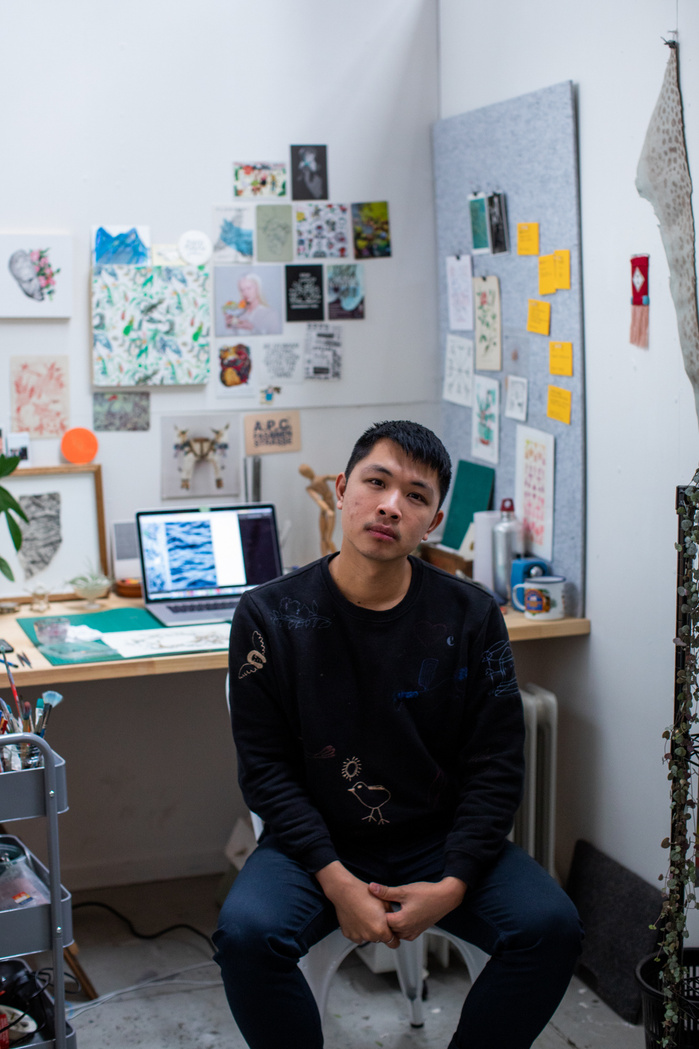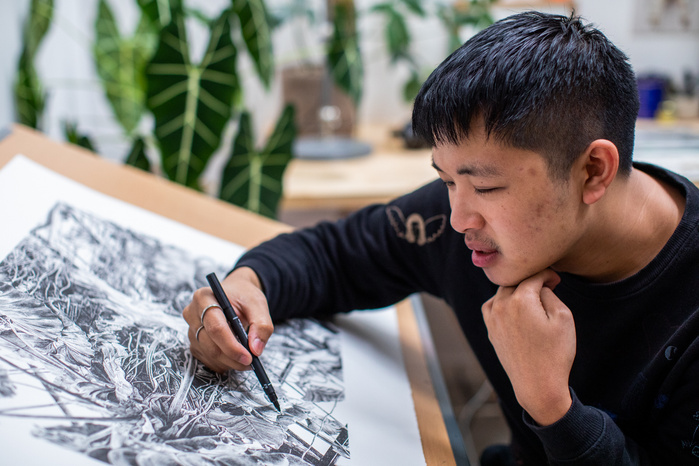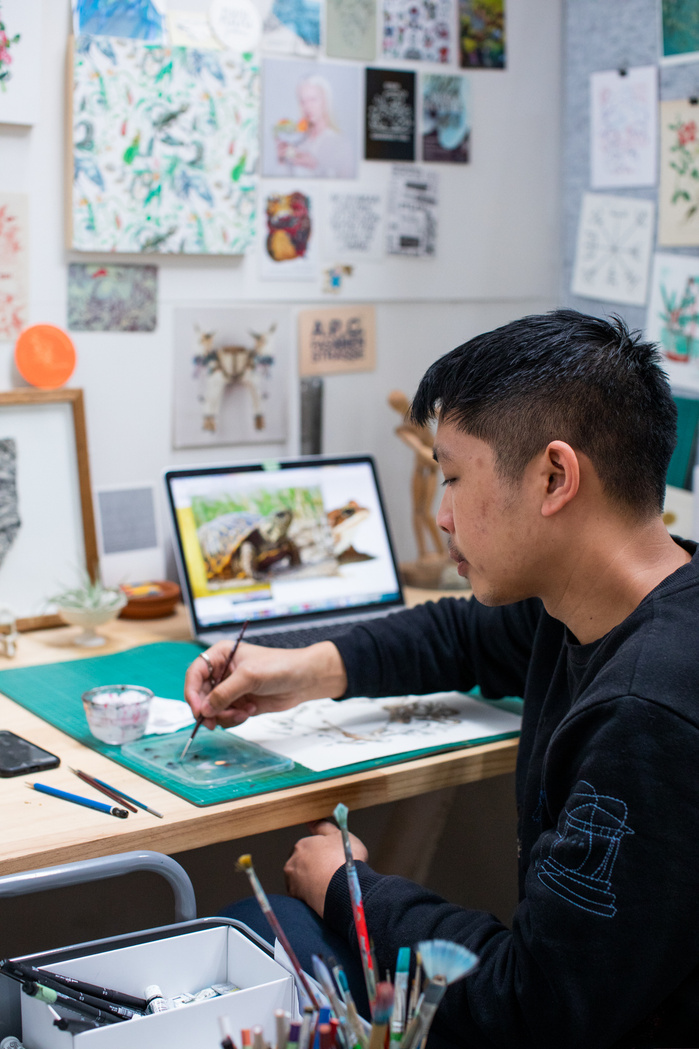 jeffrey phillips



Jeffrey Phillips is an illustrator living and working in Melbourne. Originally from India, he moved to Australia when he was a young teenager. Things were different in his new home and so he decided to record them. Two decades later, he continues to draw the little things in life that mostly go unnoticed with candour and humour. Jeffrey Phillips has contributed illustrations for books, magazines, design agencies as well always adding to a large body of personal work. He's probably drawn you while you were out minding your business, walking your dog in the park.
sarah kelk



Sarah Kelk is a Melbourne based painter whose work is expressive, colourful and abstract. Energised blocks of colour are central to her work and although traces of structure appear, references to decorative arts, patterns, architecture and nature are visible in a less ordered energy. Her approach is fluid and intuitive, exploring bold structure without abandoning the organic energy that appears at the beginning of each piece. Sarah submits herself to the processes and influences simultaneously, harmoniously not loosing one idea to the other, but rather connecting them in a new narrative. Sarah is based in Melbourne, Australia but grew up in the South Island of New Zealand. She has exhibited in a number of solo and group exhibitions as well as partaking in several collaborative projects. Her work has appeared in publications such as Frankie Magazine, The Design Files, Belle Magazine and Vogue Living. She loves the idea of building up a narrative, layer by layer.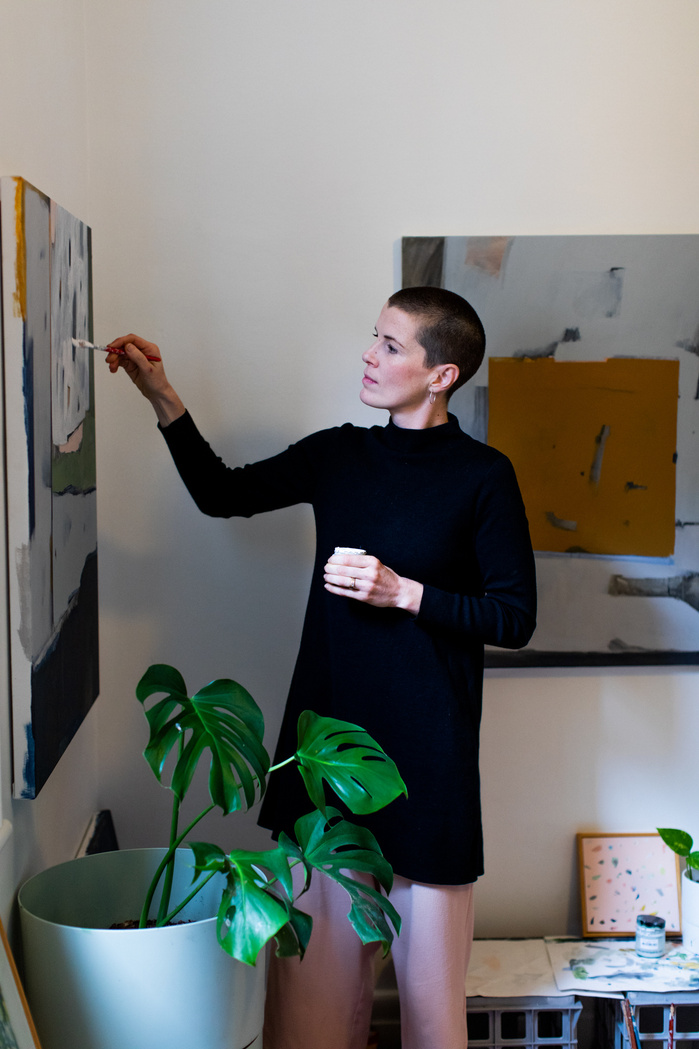 oslo davis



Oslo Davis is an illustrator, cartoonist and artist who has drawn for a number of organisations worldwide, including the New York Times, the Age, the Monthly, Meanjin, SBS and the Guardian. He has also been commissioned to draw for the National Gallery of Victoria, the Golden Plains music festival and the State Library Victoria, among many others.
paul white



Paul White is a Melbourne based visual artist. He works predominately with pencil on paper. He completed a Bachelor of Arts – Fine Arts with 1st Class Hons at the University of Western Sydney in 1997 and a Master of Fine Arts – ART at California Institute of the Arts in Los Angeles in 2003 Awards Include a Samstag International Visual Arts Scholarship in 2001, Metro Art Award in 2010, and the Muswellbrook Art Prize Drawing Award in 2017. He has been a finalist in many art prizes such as the Rick Amor Drawing Prize, Paul Guest Drawing prize, Hazelhurst Art on Paper, National Works on Paper, the Fleurieu Art Prize, and the Hobart City Art Prize to name a few. He has had solo exhibitions and has been involved in group shows both nationally and internationally in spaces such as Gertrude Street Contemporary Art Spaces (Melbourne), Mornington Regional Gallery (Melbourne) Bendigo Gallery (Melbourne) Casula Powerhouse (Sydney), Artspace (Sydney), Penrith Regional Gallery (Sydney) PICA (Perth), NGA (Canberra), Armory Center for the Arts (Los Angeles) and Track 16 (Los Angeles)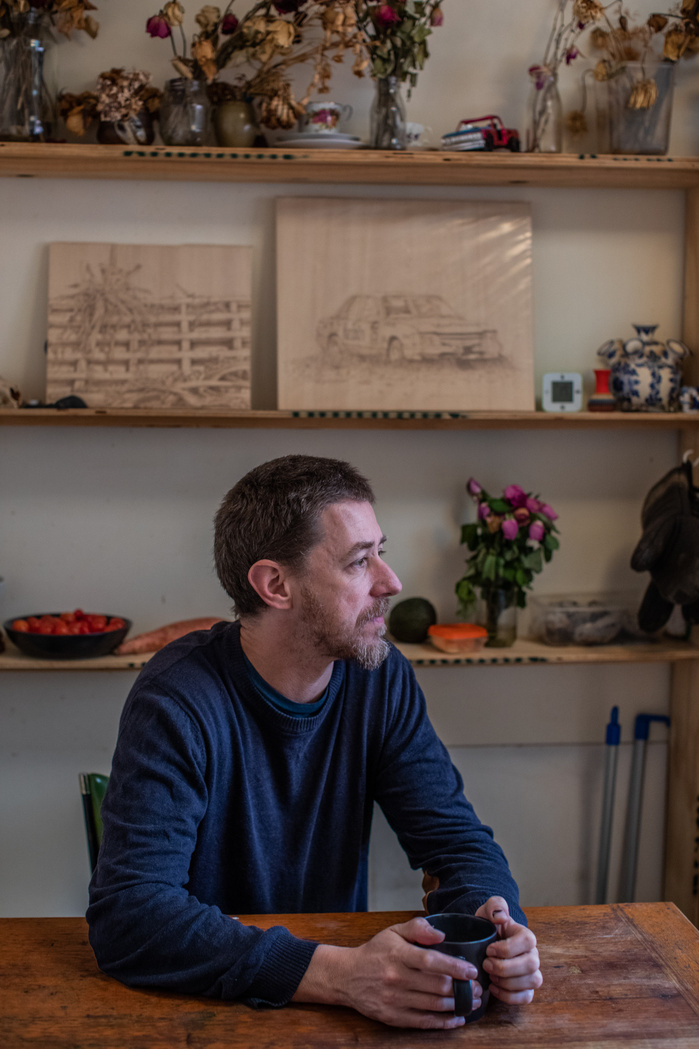 phoenix



Phoenix has been making art for 35 years – and has been an active street artist on the local Melbourne scene for the past decade. His colourful, detailed and thought-provoking pasteups – each featuring his signature Double Whirlpool symbol – have popped up in the public space across Australia, in New Zealand, Europe and the Americas. His unique way of making art is a three-way combination of drawing, collage and photocopy. These essentially analogue methodologies have been the vehicle for his ongoing Voice of the Blue Earth, Silent ©, Dalíesque, Tools of Phoenix and TEXTing Series – exploring ecological, humanistic, psychosocial, linguistic themes through colour, humour, and whimsy. Throughout his life, Phoenix has been interested and active not just in the visual arts, but in many different creative forms: writing, poetry, storytelling, music, healing, and comedy. His contribution to Duality is informed by his combined passions of visual arts, writing and dialectical (aka dualistic) philosophy.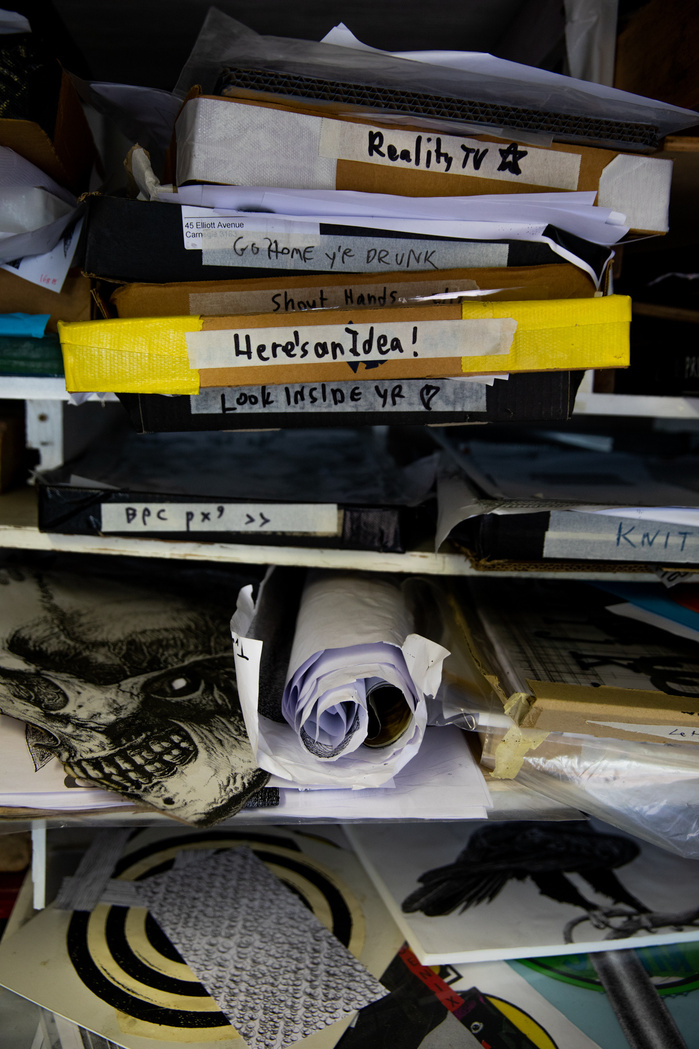 shawn lu



Shawn's works evoke notions of old European fairytales, inhabited by haunted characters and objects, quietly defying the elements and their uncertain fate.  Having travelled extensively through Eastern Europe and the Tasmanian West Coast, his detailed ink drawings are informed by the rugged landscape and entropic nature that exists in those areas. Shawn lives and works out of Melbourne.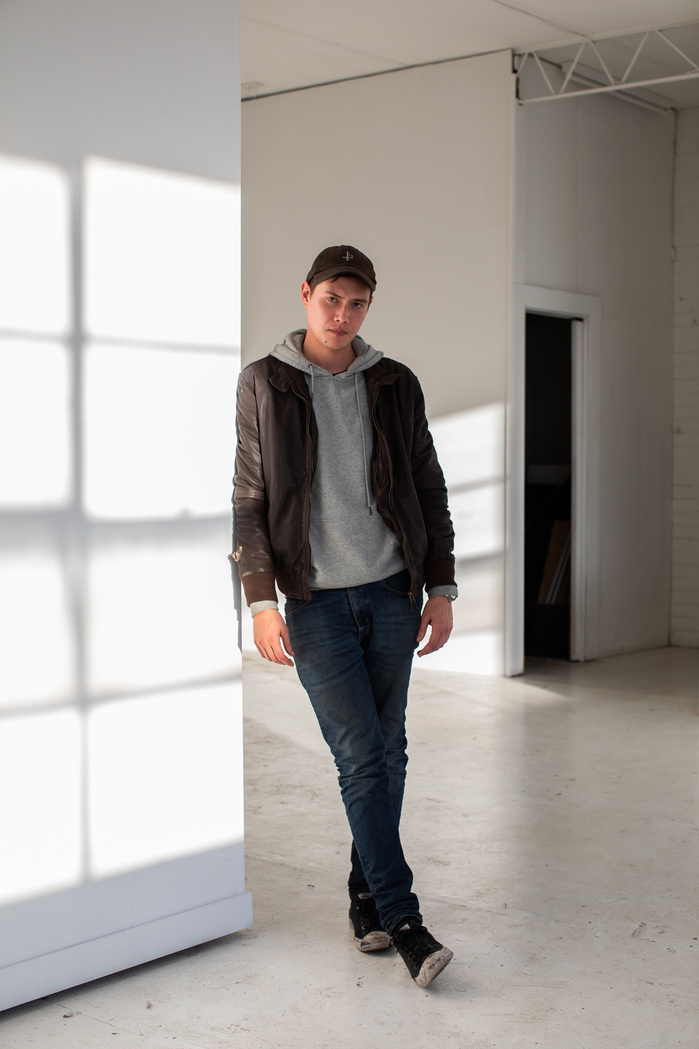 shay colley



My practice is driven by a hunger to find balance. I muddle abstract collages and multimedia works together in my spare room. I've collected two small Toyota's worth of archival print material which I spread on the floor and cut to pieces. On a base level, I'm interested in achieving some form of coded rhythm between disparate objects. Whale flesh with petroleum barrels, a rock-hard rock pillar from Yosemite with a half rod of baguette, a curve of lunar crust and a slice of tyre. Boom, boom, boom, oontz, oontz, oontz. I'm searching for a visual element that links these pieces, not so much theoretically (I'm pretty shallow) but aesthetically. Sometimes it's the form, other times it's textural, and very often the relationship is probably pretty tenuous to others. I might be overdoing it when I say that this process is emblematic of a desire to create a harmony that exists outside of my work. I think I'm primarily interested in the calmness I feel when I achieve aesthetic balance in a piece. There's therapy in the process and it's pretty self serving. Satisfying? Somewhat-ish. Feels good often enough for me to keep doing it. I like to make work by hand and to then duplicate it via accessible means of reproduction. I love the way cheap printing or digital weaving blows an image out. How it takes something sharp and mashes it into something pixelated and less than perfect. I love the lack of control in this process. Over the years I've experimented with these mediums, mainly rugs and vinyl banners, and have exhibited regularly.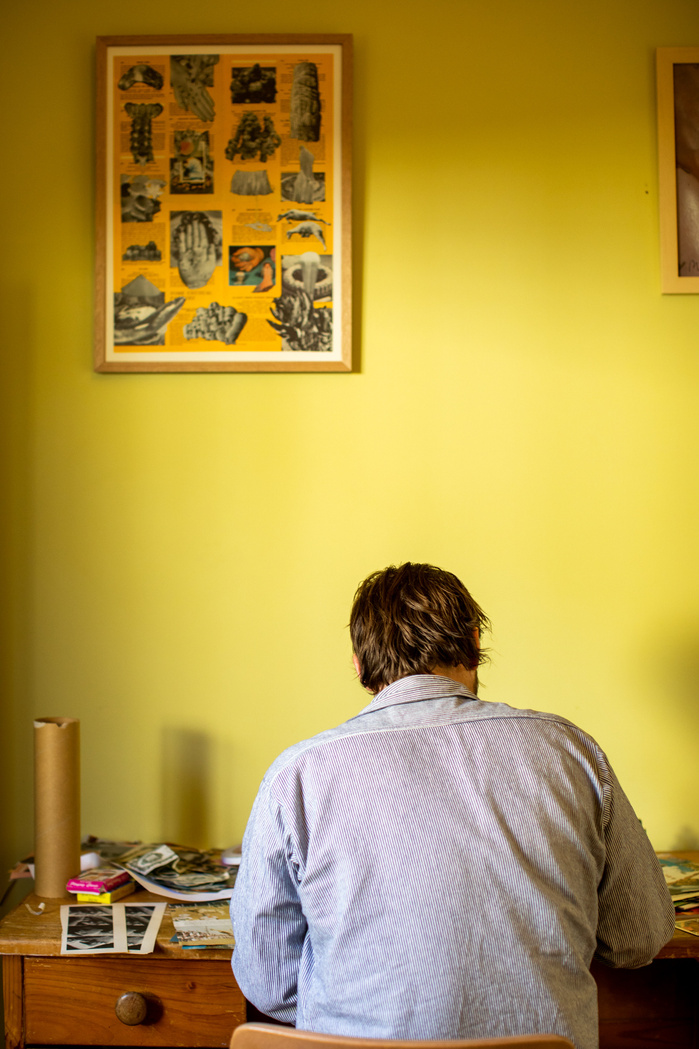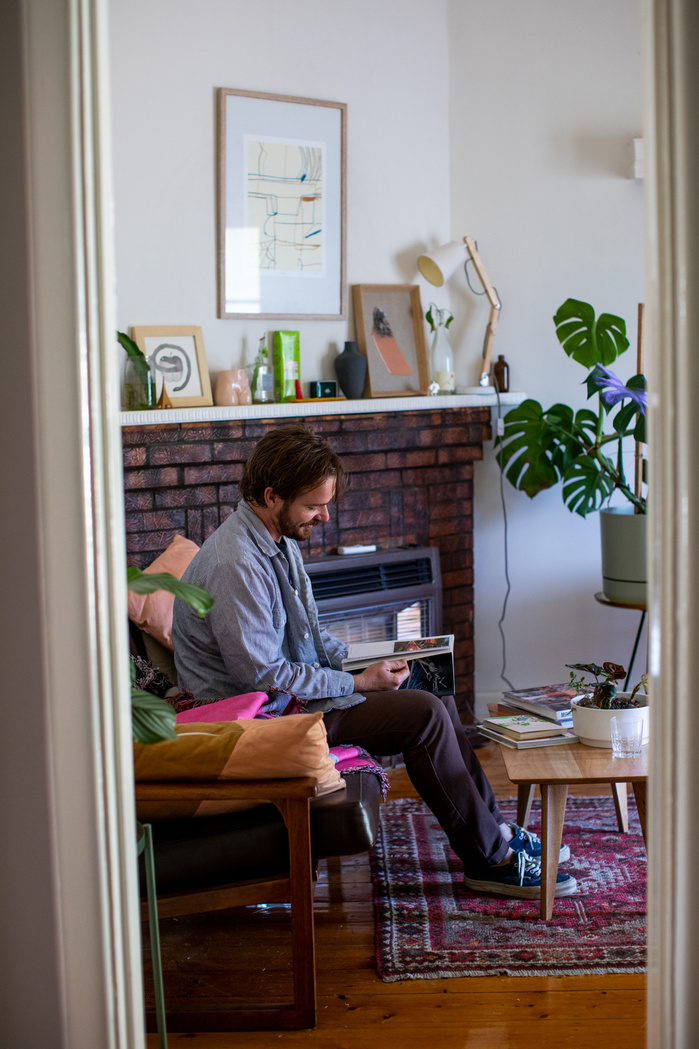 kaff-eine



Lawyer turned street artist Kaff-eine has painted public walls around the world, while pursuing realist watercolour portraiture in her Melbourne studio. Combining creativity with a strong social conscience, she currently makes art and film projects with a variety of communities, inviting audiences to engage with social and political issues. Her filmmaking is collaborative, striking and raw; while her painting practice, which includes photorealistic work in the studio, and stylised characters on the streets, is loaded with symbolism and narrative.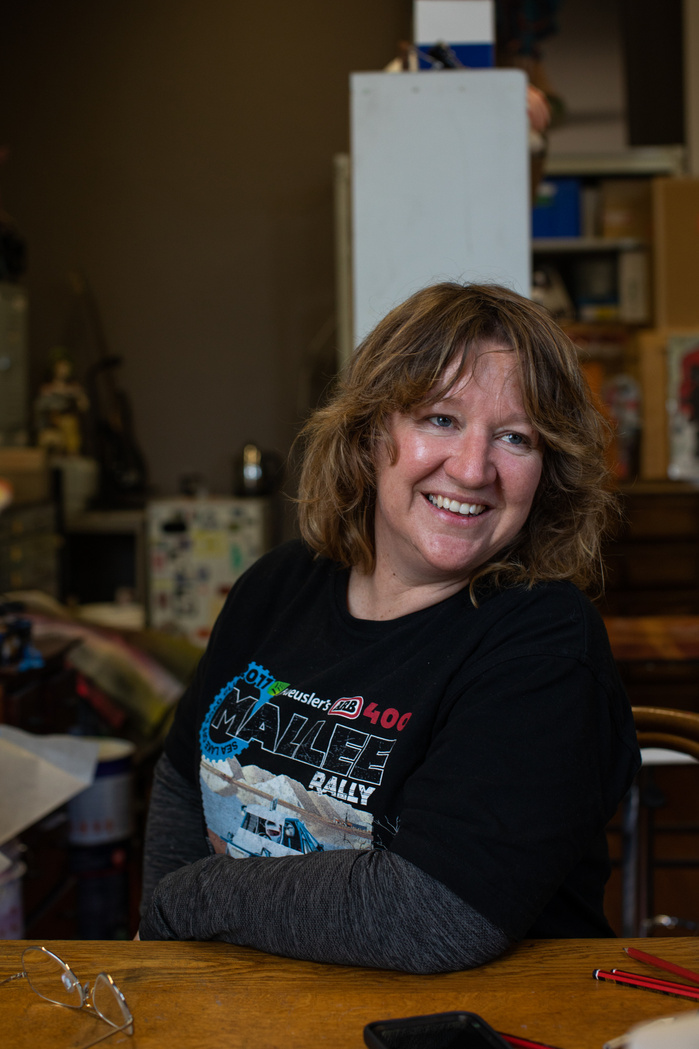 karen bravo



Throughout my life I have been interested in arts in different ways. The colours, shapes, movement and even sound have caught my attention. I studied graphic design and I approached the ability to convert concepts, feelings and ideas into clear and objective artworks, it is something that I admire of graphic design. Conversely, having the option to create, produce objects, combine textures, explore and mix materials freely is a skill that I have acquired over time. Learning skills and at the same time unlearning indoctrinated processes, have enabled me to develop alternate creative techniques. Painting, illustration and sharing stories are part of my personal and professional exploration. After emigrating to Australia I began to seek interest in the creation of objects, pieces that can be worn but at the same time contemplative, I have incorporated music and dance in my artistic creative processes as a form of inspiration and as tool to show my culture.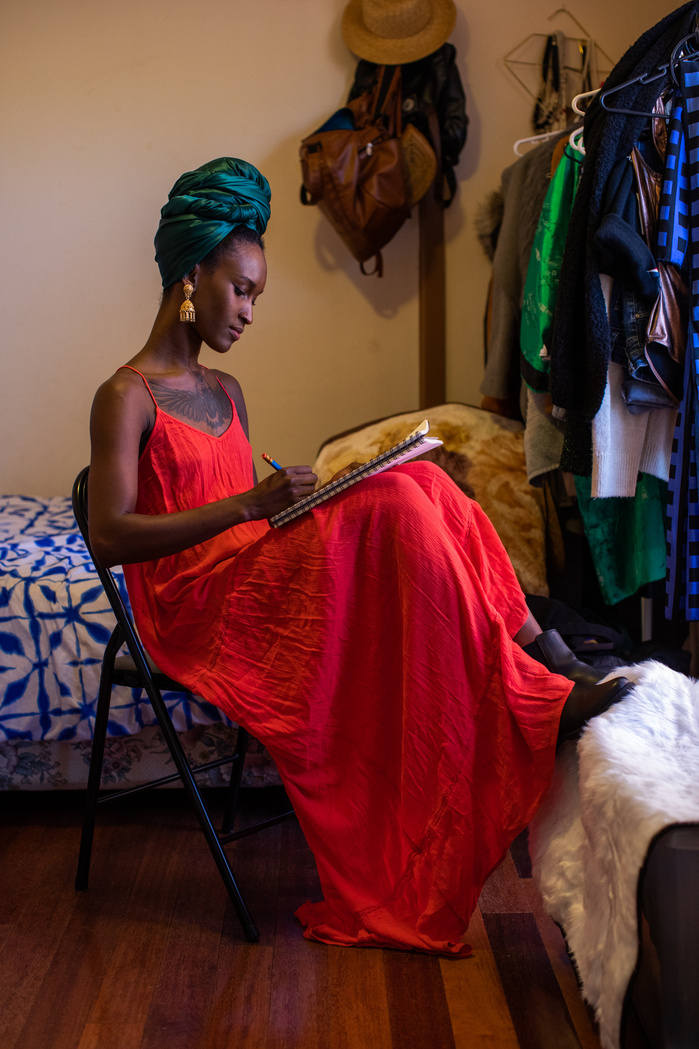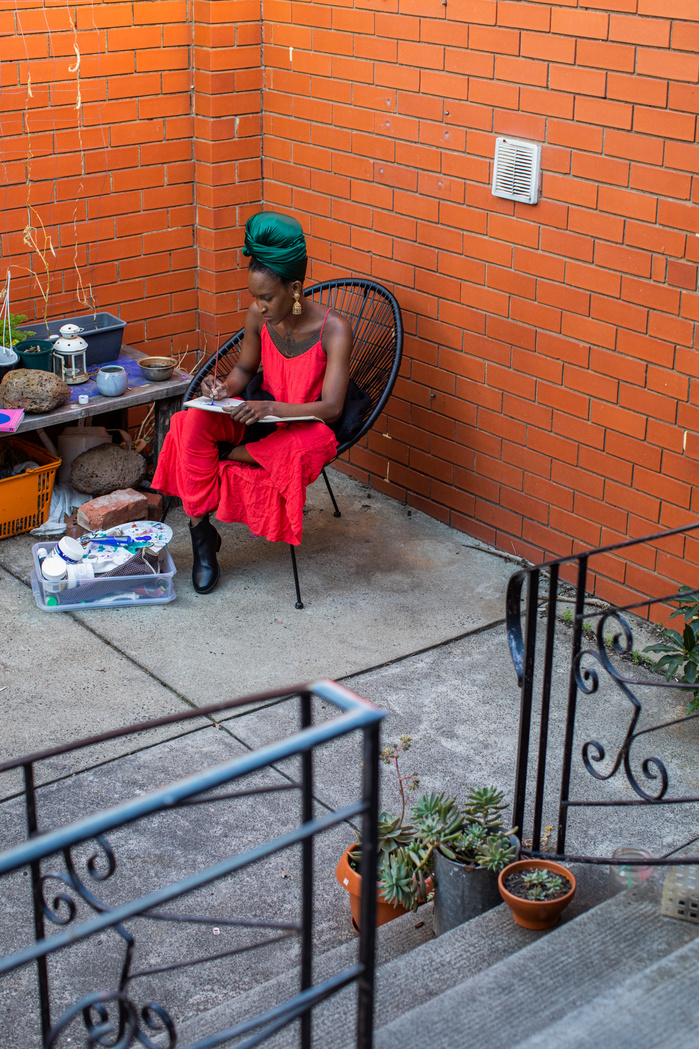 CTO



Peter 'CTO' Seaton is a Melbourne based, Urban Contemporary artist. Studying fine Art at Whitecliffe college of Art and Design developing a comprehensive understanding of the gallery space, Peter felt he wanted to make art available to the general public. This wave of thinking coincides with the rise of what some would coin the biggest art movement in history: Street Art. Peter's work is a pursuit to expose the intangible aspects of the human condition. Ideas that we all innately and inherently apart of a divine intelligence which permeates all thing are explored using the human form and geometry. Peter has undergone work around Australia, New Zealand, South American, Europe and Asia however you can find a high concentration of his work emanating from the walls within the inner city suburbs of Melbourne, Australia.