anthony carew























Anthony Carew is a Melbourne-based writer and critic. He has presented the program The International Pop Underground on RRR for the past 15 years.
marieke hardy


















Marieke Hardy is a writer, broadcaster, producer and artist. She is a regular panelist on ABC's First Tuesday Book Club, the creator of the hit TV show Laid, and a curator of live art. A collection of her essays was published in 2011.
jamie vegter















Actor/ Writer/ Filmmaker Constantly curious Jamie Vegter had an imagination and creative flare evident at a young age for acting, writing and filmmaking. He often was found acting out scenes from movies, telling stories and building sets on his farm in country Victoria, Australia. After many years working in advertising, international modelling, photography and music in his 20's, Jamie rekindled his childhood dream focusing on his acting and development of screenplays for the big screen. This passion has seen him work in Australian, Chinese, Indian and South American Television and Film industries. Integrating his acting with storytelling, Jamie has written three feature length screenplays 'Dead Feather', 'Tequila Diamonds', and 'Timing,' which he will act and produce with international partners. 'Dead Feather' is currently scheduled for production in 2016 with acclaimed English director Michael Winterbottom in South America.
bertie blackman













Bertie Blackman's first encounter with her artistic self-came as a child sashaying across her mother and father's paint strewn studio floor. As the daughter of iconic Australian artist Charles Blackman, not many musicians can boast a foundation of emotional expression like Bertie, "I come from a family of painters, so everything I do is pretty visual. You can see and feel my music". Bertie first stepped onto the scene with 'Headway' (2004), then released 'Black' (2006), 'Secrets and Lies' (2009), 'Pope Innocent X' (2012) and most recently 'The Dash' (2014). 'Secrets and Lies' earned Bertie some of Australia's most prestigious awards including an ARIA Award for BEST INDEPENDENT RELEASE, an AIR Award for BREATHROUGH INDEPENDENT ARTIST, along with a Triple J - J Award Nomination for Best Australian Album. Along with working on new music 2015 has so far seen Bertie launch the Sydney 'Spectrum Now' Festival and perform 'Sally's Song' for 'Danny Elfman's Music from the Films of Tim Burton' at the Adelaide Festival.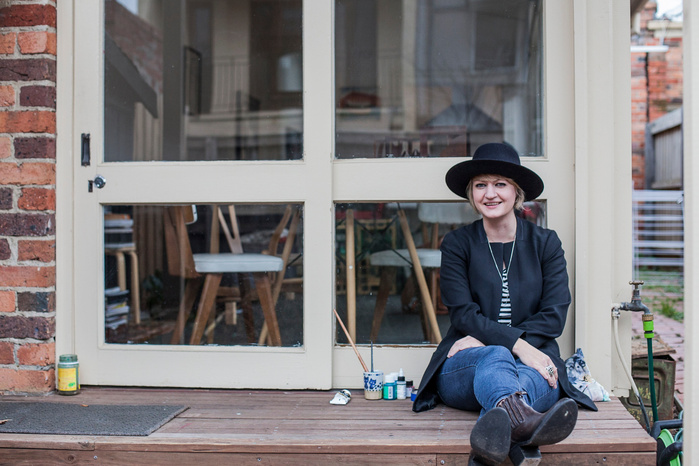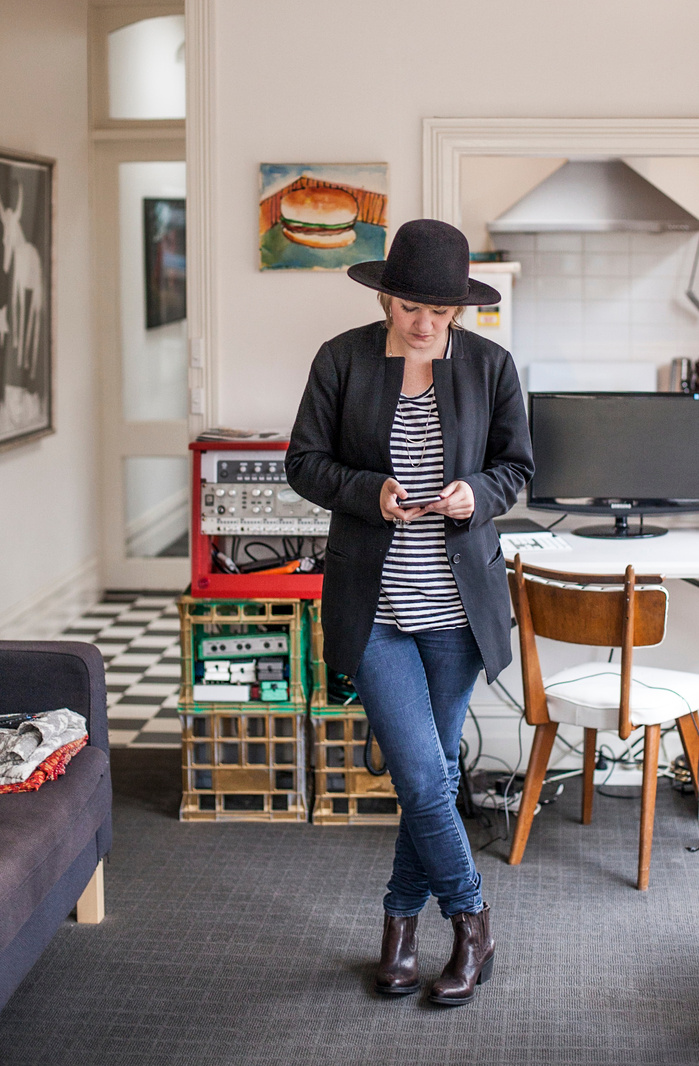 lior














Lior is one of Australia's most successful singer-songwriters, renowned for his beautiful voice and songs that radiate truth and sincerity. He burst on to the Australian music scene in 2005 with his stunning debut album - 'Autumn Flow'. Recorded and released entirely independently, the album became one of the most successful independent debuts in Australian music history. He has also undertaken varied collaborations, the most prominent of these being 'Compassion' - a song cycle for voice and orchestra consisting of original melodies and orchestration set to ancient Hebrew and Arabic texts centred around the idea of compassion. Written in collaboration with Nigel Westlake, 'Compassion' toured nationally with the major state orchestras and went on to win the ARIA for "Best Classical Album" in 2014. Lior has created a diverse musical legacy, all with the common thread of a lyricist not afraid to bear his heart to the world and share his journey of soul searching and discovery.
ming-zhu hii



















Ming-Zhu has been directing, writing and producing theatre, video and film variously for nine years, and performing professionally for over a dozen. In recent years her work has become increasingly focused on filmmaking that embraces the visceral and the abstract in an ongoing exploration of the complexities of the human condition, and the dark, subtle and sublime qualities of the everyday. She has a BA in Dramatic Art from the Victorian College of the Arts, a Business Management Cert. IV, and has recently completed an Advanced Diploma in Screen and Media focusing on narrative project development. When not making film, Ming-Zhu works as an actor and a voiceover artist.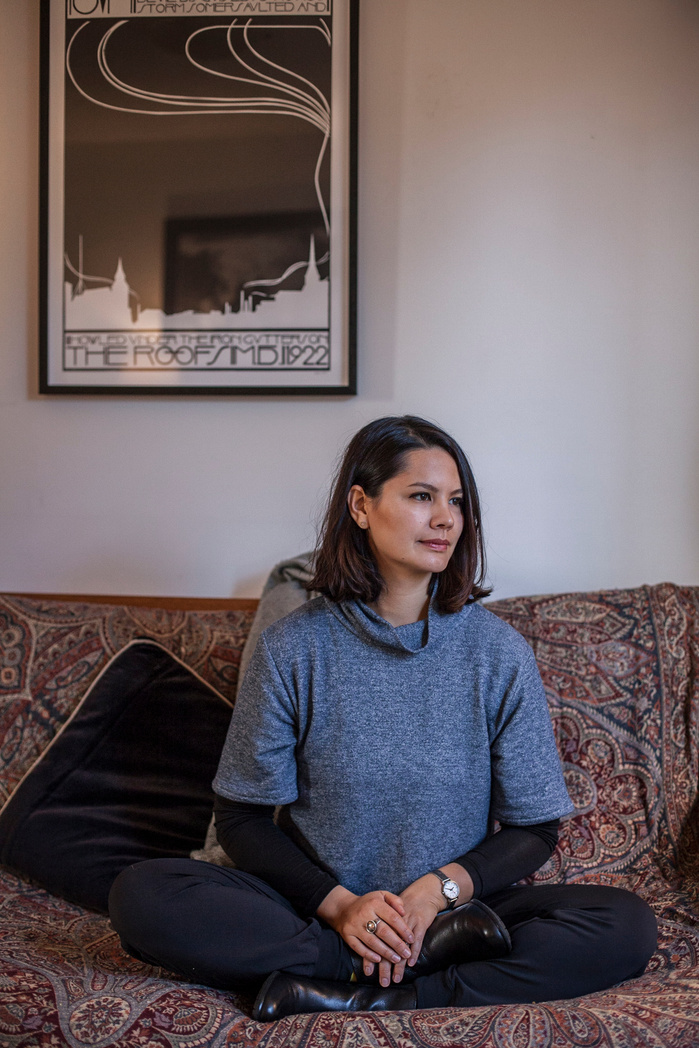 HOWQUA

















It is a rare moment that you find a musician that can captivate you in a single song. Creating a sound that is grounded by honest lyrics but lifted by resonant percussion and melancholic reverb, HOWQUA gives even the most unseasoned of gig-goers that feeling of witnessing an artist on the brink of something huge. Carrying a certain enigma with his musical style, HOWQUA's raw and compelling lyrics draw you in, while his performance leaves you yearning to know his story. Not one to shy away from baring his soul through his music, HOWQUA displays all the traits of a phenomenal storyteller and performer. HOWQUA's debut EP 'Naked' was co-produced with Hayden Calnin. The EP was mixed by Tim Carr (Matt Corby, The Herd) at Studios 301 in Sydney. The 'Naked' EP is available online in AU/NZ.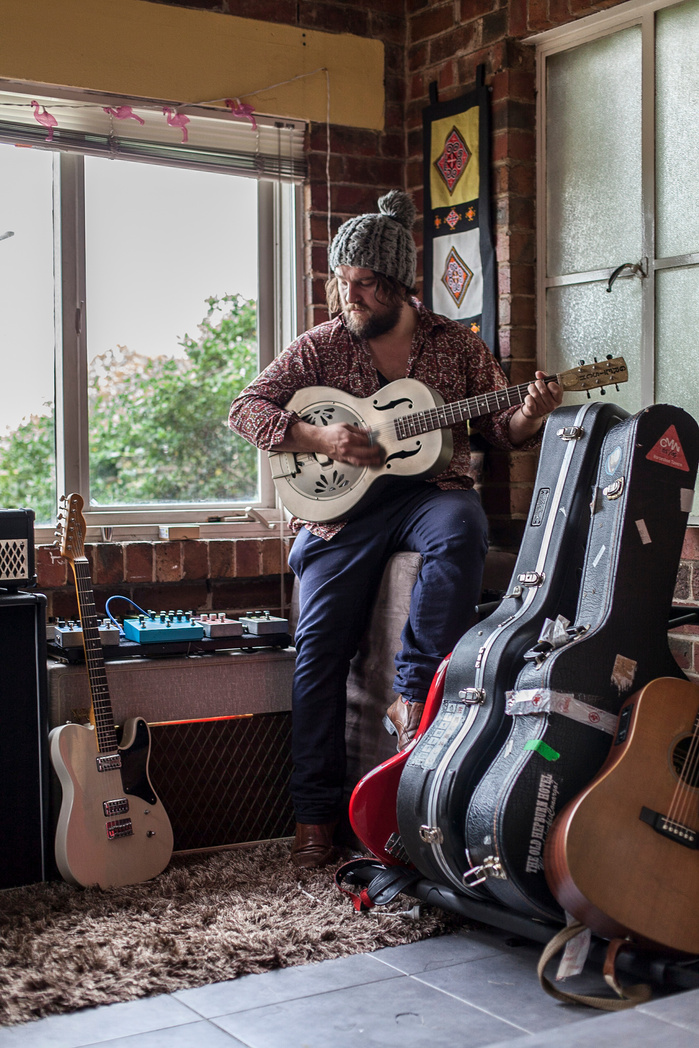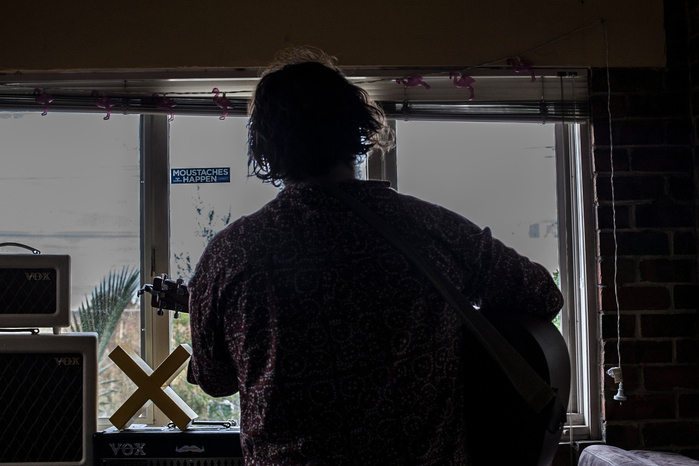 ali barter














Ali Barter is a singer songwriter from Melbourne. The former triple j unearthed winner has spent the last few years honing her sound, testing combinations and serving an almost old-fashioned musical apprenticeship in her home town. The journey has been about embracing the power chords and dancehalls that filled her teenage years, as much as the delicate harmonies she's been drawn to lately. There is a high wire somewhere between He War and Like a Prayer, and Barter has been determined to find it and walk it. With sweatbands. Barter initially collaborated with friends and strangers until she found her musical soul mate in Oscar Dawson (Holy Holy) and the pair recorded and toured throughout 2013 and '14. They played pub residencies, regional tours and supported the likes of The War On Drugs, Phosphorescent and Husky, tightening their sound and building a show, testing their metal for the studio and beyond. In 2015, this has resulted in the six-track EP, entitled 'AB-EP' which is set to be released later this year.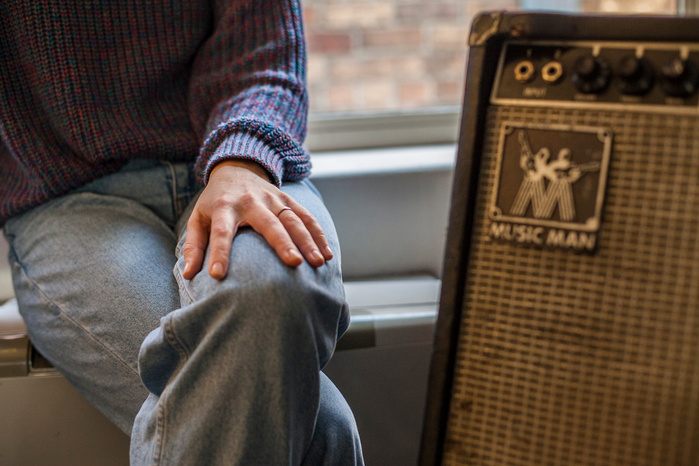 nicholas j johnson

























Nicholas J. Johnson knows scams. After decades of rubbing shoulders with fraudsters and liars, he now works as a performer, writer and consultant, educating the public about the tricks of the con artist's trade. He is author of two novels: Chasing the Ace and Fast & Loose. He lives in Melbourne with his wife and daughter.
ariela jacobs




















Ariela Jacobs is a singer-songwriter who currently resides in Melbourne, Victoria. Jacobs recently spent the last few months collaborating with producer Jonathan Steer on her upcoming EP entitled 'Yesteryear' - this is her second release after 'This' and 'The Sound' (debut single) were distributed early 2014. Predominately folk driven, Ariela aims to weave thematically dream-ridden webs of pop tapestries to conjure narrative and meaning. For her, genres cannot be limited; fluidity and experimenting are at the pinpoint of creative development and new ideas.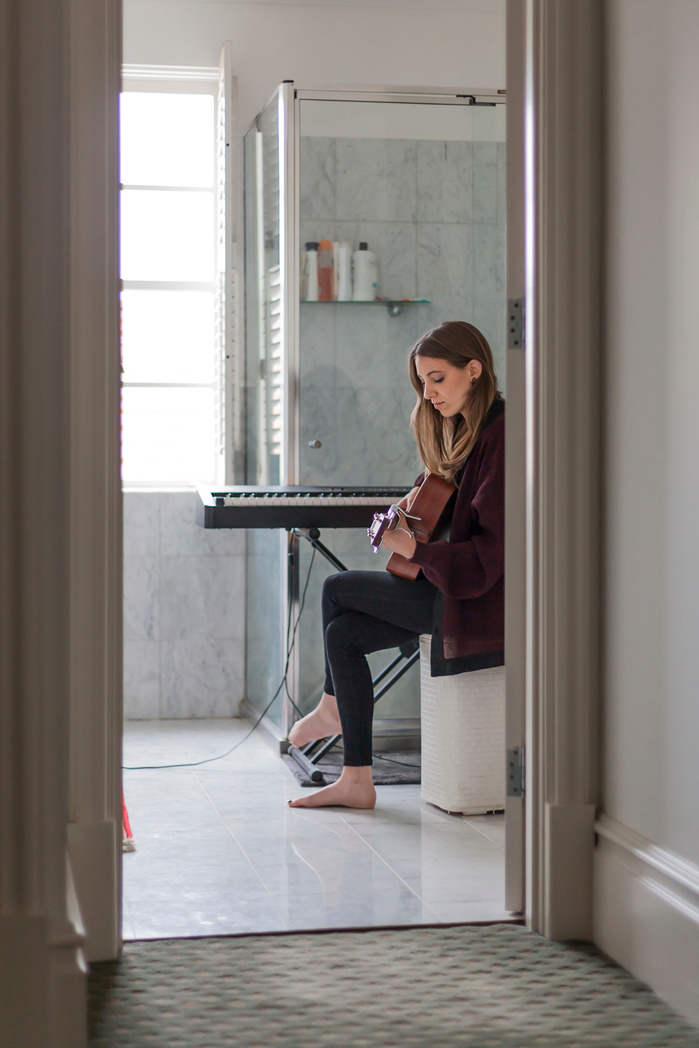 d.a calf





















D.A.Calf is a musician, composer, producer, writer and artist splitting his time between Melbourne and country Victoria. He releases obscure music solo under his own name, and less obscure stuff with others as The Book of Ships, the second album Outer of which is released in 2015. He runs The Institute - A Recording Studio and is one half of immersive/experiential arts duo The Guerrilla Museum. He is currently a live/touring member of Single Twin, The General Assembly and Sal Kimber & The Rollin' Wheel.
ben whiting

















Born by the sea in Northern NSW, Ben Whiting started writing songs at age 11 and formed his first band at age 12 with recording, writing and constant touring already under his belt. His love of songwriting has constantly been nurtured and is ever evolving. Ben turns his musings into songs that delve into topics of everyday life, nostalgia, thoughts, memories and the future. His harmonies and lyrics resonate with those who stumble across him. Ben is eagerly working on his new EP and is joined by friends new & old from all musical backgrounds, Ben is proud to say "We have crafted an eclectic sound that is truly unique" from Latin inspired beats, Folk, Rock and Orchestrated pieces. Between a plethora of shows and writing for his next release he is sure to be kept busy throughout 2015.
liza dezfouli




























Liza Dezfouli is a writer, playwright and arts journalist. She also regularly reviews live performance and film.
joel mckerrow














Joel McKerrow is a writer, speaker, educator, community arts worker and one of Australia's most successful internationally touring performance poets. Based out of Melbourne, Australia he is the Artist Ambassador for the aid and development organisation 'TEAR Australia' and was the co-founder of community arts organisation, 'The Centre for Poetics and Justice' (2010-2013). Joel was the third ever Australian representative at the Individual World Poetry Slam Championships in the USA (2012), was invited to perform his own show at the famed Nuyorican Poets Cafe in NYC, was invited to perform at the Sydney Opera House at the Australian National Poetry Slam Finals in 2013 and is a TEDx speaker and performer. He is also the frontman poet from the band, 'Joel McKerrow & the Mysterious few' and spends much of his time running poetry workshops within schools and other organisations around poetry, creativity, identity, social justice and spirituality.
leanne clancey


















Leanne Clancey is a freelance food and travel writer based in Melbourne. She first found her love for writing as a teenager growing up in regional Victoria, hustling her way into interviews with touring bands for her own 'zine and radio show at the impressionable age of 16. A serial vagabond, she is the author of pocket travel guide, An Appetite for Melbourne and contributes features, news and restaurant reviews to leading food, travel and lifestyle publications such as The Age Epicure, SBS Food, Good Food, Australian Traveller, Gourmet Traveller and Broadsheet Media. Along the way she has interviewed such names as Curtis Stone, Todd Selby and Heston Blumenthal and eaten way more oysters than the average gal probably should.
peter bakowski
























Peter Bakowski has been writing poems for 32 years, has received the Victorian Premiers Award for Poetry and writer's residencies in Rome, Paris, Macau, Suzhou and throughout Australia. His poems continue to appear in literary journals worldwide. Peter writes clear accessible poetry. No matter how many books he writes in his lifetime they'll all be about what it's like to be a human being.
liz stringer


















Since the release of her first album in 2006, Melbourne-based singer-songwriter Liz Stringer has carved out a reputation as one of Australia's most respected and critically acclaimed songwriters and performers. In October 2014, Liz released a solo album and DVD, 'Live at The Yarra' which included beloved songs from each of her four studio albums. Recorded and filmed at the iconic Yarra Hotel in Abbotsford, the release received significant critical acclaim (including making Triple J Roots and All's '10 best albums of 2014' list), and led to sold out shows on a 15-date solo tour around Australia. Liz is heading to Type Foundry Studios in Portland, Oregon to record her next album with producer Adam Selzer (Decemberists, Darren Hanlon, Jolie Holland) in mid 2015.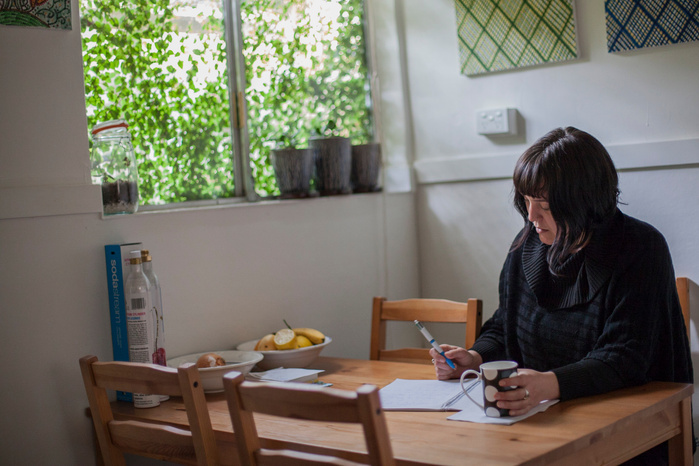 harrison storm




















Harrison Storm is a singer/songwriter based in Melbourne. Through the combination of delicate finger picked, acoustic guitar and smooth, soothing vocals, Harrison evokes a mesmerising and unique sound. After releasing his debut EP ' Sense of Home' in April of 2015 to capacity rooms across Melbourne, Harrison has shared the stage with acts such as Husky, Woodlock, Daniel Champagne and Kagu. With airplay on radio stations such as Triple J and US based KCRW and live performances on ABC radio Australia, the remainder of 2015 looks very exciting for Harrison Storm.
robbie coleman


















Robert has written for The New York Times Magazine, Tagesspiegel (GER) and The Guardian. Bret Easton Ellis (American Psycho, Less Than Zero), once said of him: "there's something a little off about this guy – he's not your usual journo". Cool story. After leaving The Thousands as Editorial Director in 2014, Robert momentarily lost his mind, flew to Bangkok, put a hit out on himself for $35AUD, and used that as stimulus for his third attempt at a debut novel. Outside of writing, Robert has started a charity called Two Buck Books, toured Europe with his band Citizen Sex, runs a creative agency called The Books, directs short films, has built a few smart phone applications, taken up boxing and become the proud father of a little girl called Millie.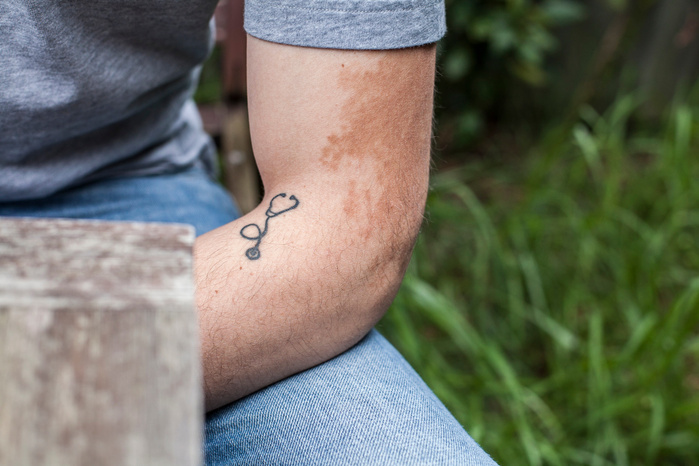 raina angdias























Raina Angdias is an undergraduate studying psychology at the University of Melbourne. An Indonesian born and raised in Jakarta, she now calls Melbourne her second home. She is the Editor-in-Chief of Perspektif Magazine, a free, biannual, volunteer-run publication based in Melbourne, dedicated to showcasing Indonesian talents, ideas, and initiatives, and bridging the gap between Indonesia and Australia. Volume 4 is out now.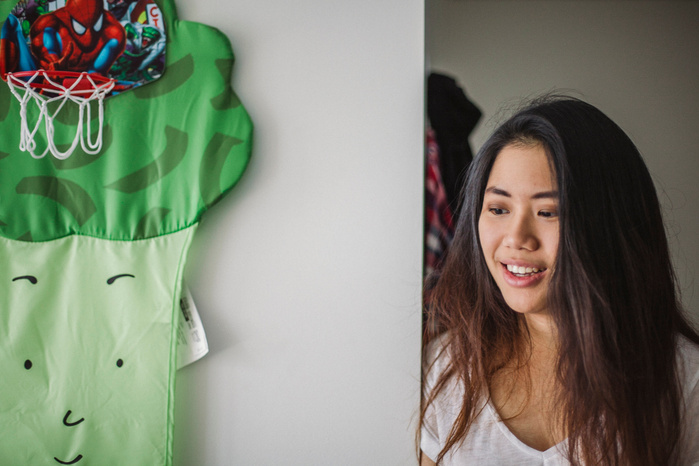 t.k bollinger











Sad sack and tiller of doom, t.k. bollinger has been writing songs since the grunge plague of 1991. He began what laughingly could be called his music career as a back seat driver, playing drums for Rifled Slug and later for one of the best bands you've probably never heard of, The Stinking Badger of Java. Defecting to electronica at the end of the millennium, he saw the error of his ways while driving through the deserts of Australia in 2004. Collecting songs and impressions on his way to the top-end caused him to strip back his material and to begin playing an idiosyncratic style of country blues. Not content to leave things there, he began jamming in 2011 with Vis Ortis and R.S. Amor, two long time friends and collaborators. To cries of Judas, he went electric again, and the ensuing musical apoplexy coalesced into the doom-blues outfit t.k. bollinger and that sinking feeling. They released their first album together, A Catalogue of Woe, in August 2014. Hailed as requiring a health warning for those partial to acting improperly on morose thoughts and brilliant in the same breath, the band characterise their music as "the soundtrack to your next doomed love affair"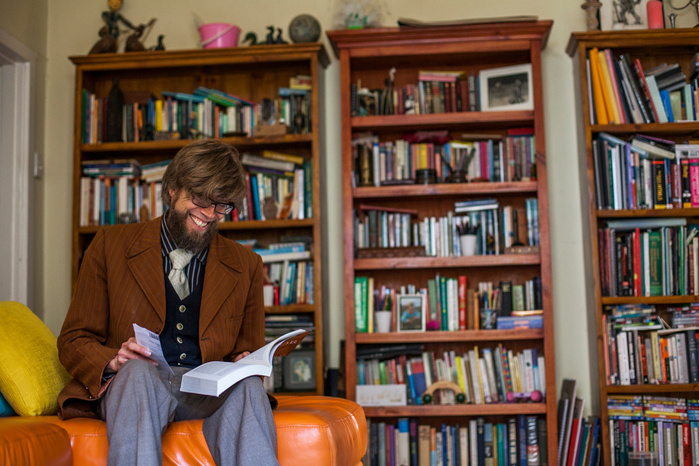 jessica yu

























Jessica Yu is the founding editor of Betanarratives, the recipient of the 2014 Young Writers Innovation Prize. Find her new and forthcoming writing in publications like Best Australian Poems 2014, Cordite, The Lifted Brow and The Saturday Paper. She speaks out loud to herself using the twitter handle: @jessicazmyu
gena rose bruce






















Gena Rose Bruce is making serious waves with her live shows and evocative vocals. She has recently shared the stage with Bonjah, Timberwolf, Pierce Brothers and other highlight acts on the scene. With an EP and two singles already to her credit, 22-year-old Gena has just recorded four tracks live and loud in the studio with her band under the eye of ARIA nominated producer Steven Schram (San Cisco, Eagle and the Worm, Clairy Browne). One to watch in 2015.
chris flynn
Chris Flynn is the author of two novels A Tiger in Eden and The Glass Kingdom, and editor of Terra Australis: Four Stories from Aboriginal Australian Writers in McSweeney's Issue 41. His writing has appeared in Smith Journal, Monster Children, The Age, The Australian, The Big Issue and many other publications.
jessica morris
























Jessica Morris is a journalist who lives in Australia but had her heart stolen by another country years' ago. A contributor for MusicSnake, RELEVANT magazine and Vital among others, she lives with the belief that words can change the world, but even more than this, the unexplainable moments of silence and musical crescendos change who we are.