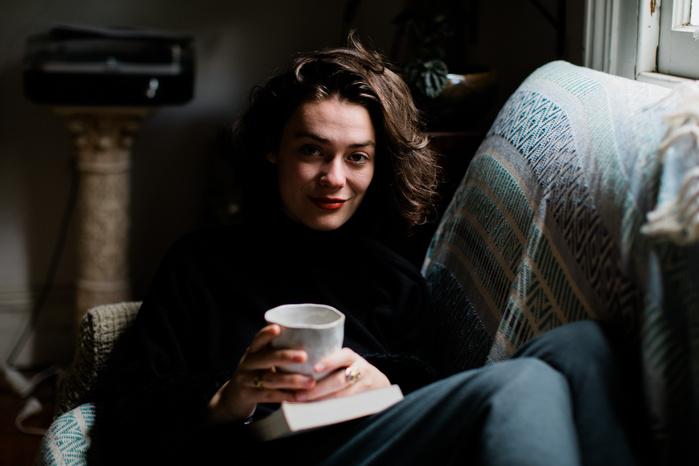 Indiah Money
_________

Indiah Money is a 22 year old queer Wiradjuri person, currently studying at Melbourne university completing Australian Indigenous studies & Gender studies. Indiah has written poetry from a young age with strong recurring themes including colonialism, assimilation, skin colour, gender, mental illness, sexuality, climate change, stolen generations, identity as well as critiquing the Eurocentric western idealised structure that each person in Australia is forced to maintain. They have had their work published in The Rabbit Journal and has been privileged enough to give a reading at the Wheelers Centre for Alison Whittakers book, Blakwork. Indiah was also part of the Emerging Writers festival at the event for Afrika Speaks Back in 2018. They have hosted and MC'd multiple events and Q&A sessions on a national scale. They have had multiple visual and written pieces published in Under Bunjil which is a completely Indigenous run magazine while also being a creative editor in 2018. On top of this Indiah paints and has had their work in the Koorie Heritage Trust in their annual show for three years running and been part of different exhibitions hanging alongside international artists.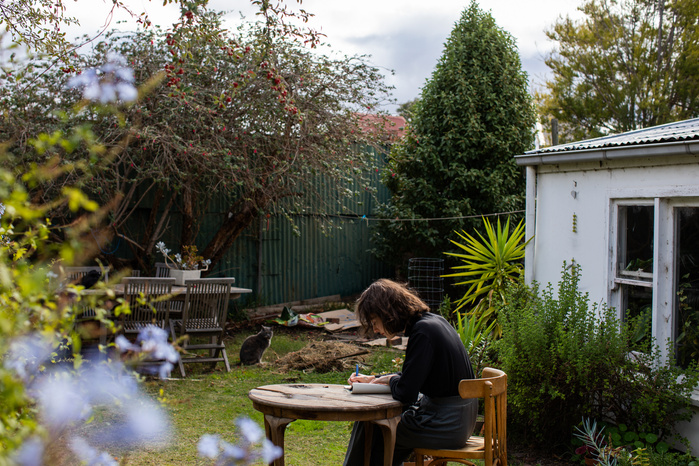 sam cooney



Sam Cooney runs independent book press Brow Books and quarterly literary magazine The Lifted Brow. He is publisher-in-residence at RMIT, teaches sessionally at various universities, and is a freelance writer. In 2017 he was an Australia Council 'Future Leader', last year he was part of the Australia Council publishing delegation tour of India, and he also travelled to the United States on an Australia Council funded research trip about not-for-profit trade publishing as well as undertaking a similar trip in the UK. He is a current AMP 'Tomorrow Maker'.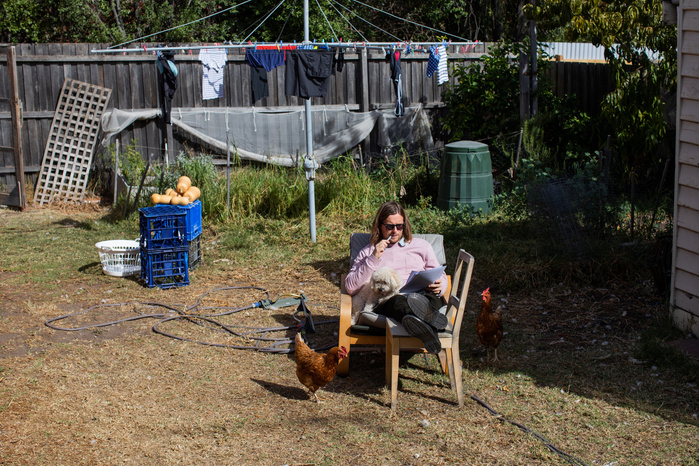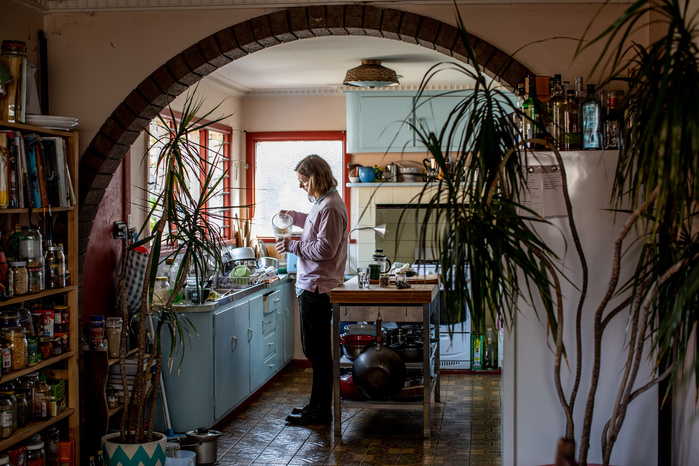 judith lucy



Since 1989 Judith Lucy has been performing stand-up – all her shows have been utterly, achingly, 'provide warnings to asthmatics' funny. Rivetingly honest, with a gatling gun gag rate – no one sees just one Judith Lucy show. She's the best-selling author of two devastatingly honest, hilarious books and created two of her own ABC series Judith Lucy's Spiritual Journey and Judith Lucy Is All Woman both of which were nominated for Best Light Entertainment series at the AACTA awards. After being nominated for a third time, Judith became the proud owner of the 2015 Best Comedy Performer Helpmann Award for Ask No Questions of the Moth. Judith teamed up with good friend Denise Scott and created the critically acclaimed, smash hit stage show Disappointments. Together they won the 2017 Melbourne International Comedy Festival's People's Choice Award, performed a run at London's Soho Theatre and sold out shows all over Australia. So basically she is really funny, anyone who sees or reads her agrees and they keep coming back. A simple but effective formula.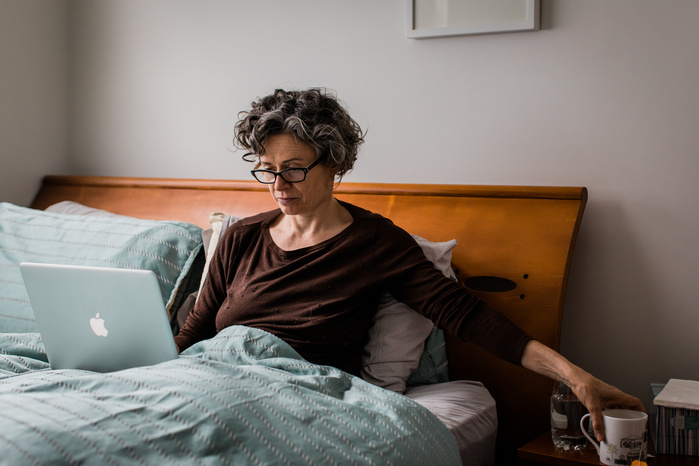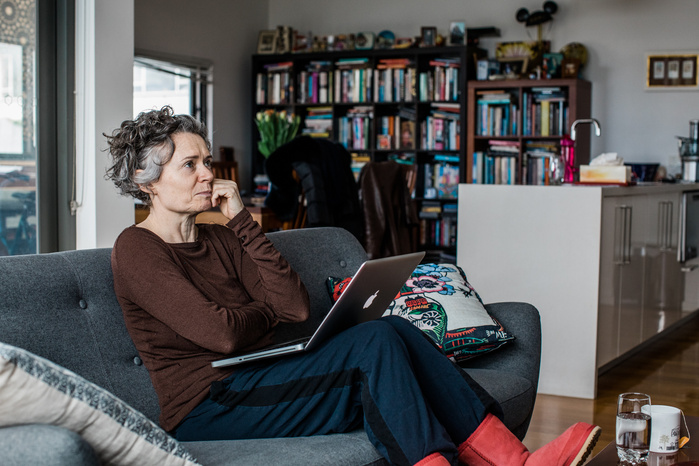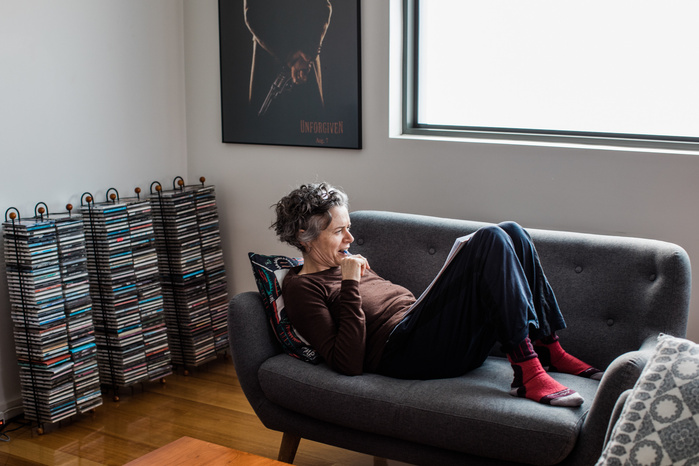 alana wilkinson



Equal parts vulnerable folk singer and vitriolic punk poet, Surf Coast based songwriter Alana Wilkinson has been turning heads with stellar performances across Australia's biggest folk music festivals. Combining delicate melodies with disarmingly insightful vignettes about the human condition, Wilkinson is a smiling assassin. Her songs skewer ex-lovers, would-be suitors, ridiculous social norms and the absurd challenges of suburban life in a merciless yet strangely affectionate way, leaving audiences feeling like they've been sitting in her living room chatting about life over a steaming cuppa and a few more chocolate biscuits than probably recommended you eat in one sitting.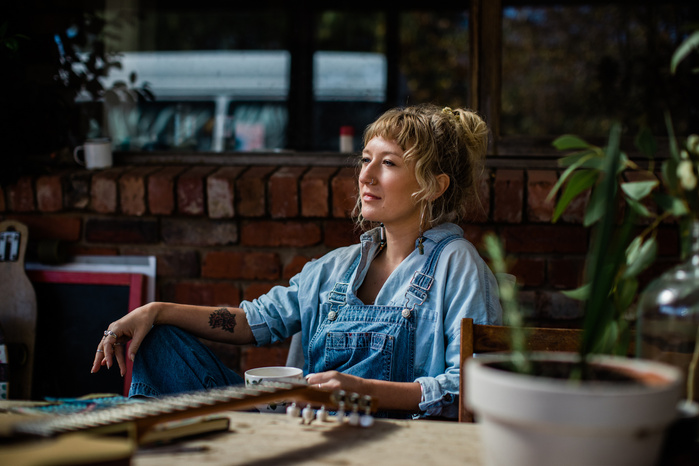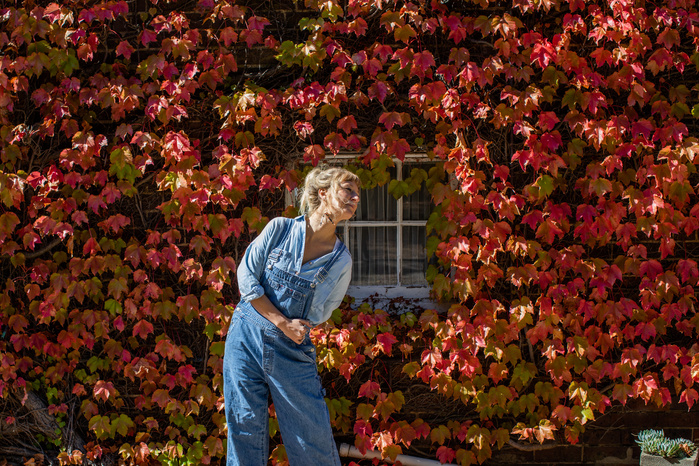 brodie lancaster



Brodie Lancaster is a Melbourne-based writer and editor. She was the founding editor of Filmme Fatales, a print publication about women in film that ran from 2012 to 2017. Her first book, a pop culture memoir called No Way! Okay, Fine, was published by Hachette in 2017. As a culture critic, Brodie has written for publications including Rolling Stone, Pitchfork, Elle, Vulture, Rookie, The Big Issue, The Guardian, Frankie, The Saturday Paper and others it's too self-indulgent to keep listing.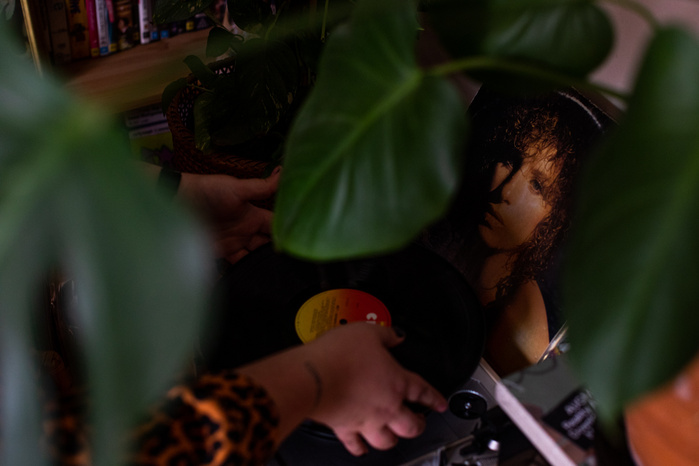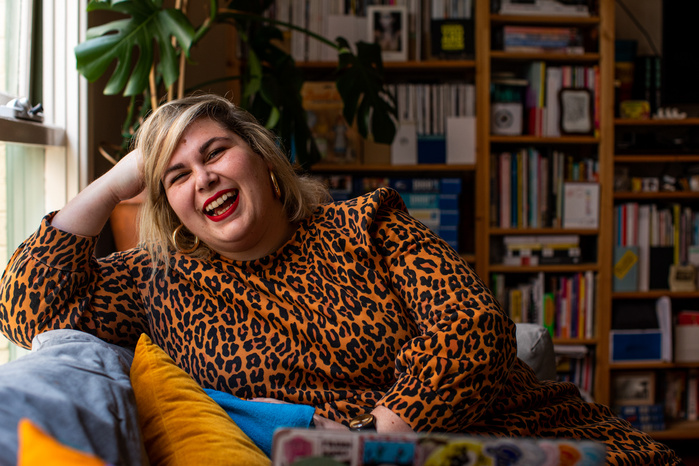 jenny valentish



Londoner Jenny Valentish wound up in Castlemaine, country Victoria, where she is a freelance journalist for Guardian Australia, The Age, ABC online and more. She is the author of the novel Cherry Bomb, drawing on her years in the music industry as an editor, musician and PR, and the Walkley Award longlisted Woman of Substances: A Journey into Addiction and Treatment, the publication of which has seen her appointed as ambassador and consultant to various organisations in the drug and alcohol field. Her book in progress focuses on endurance and extreme personalities.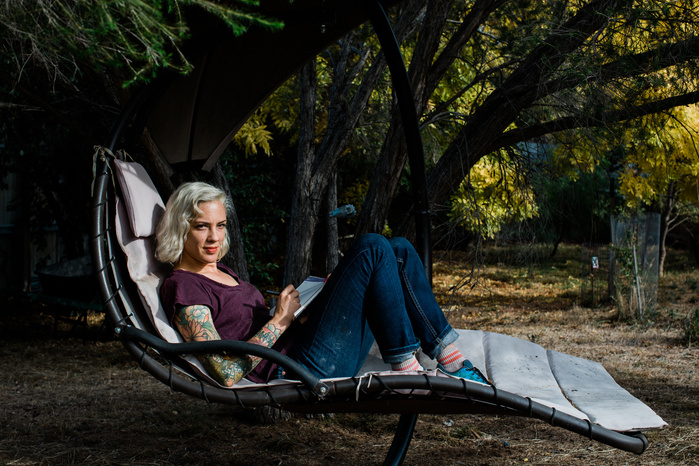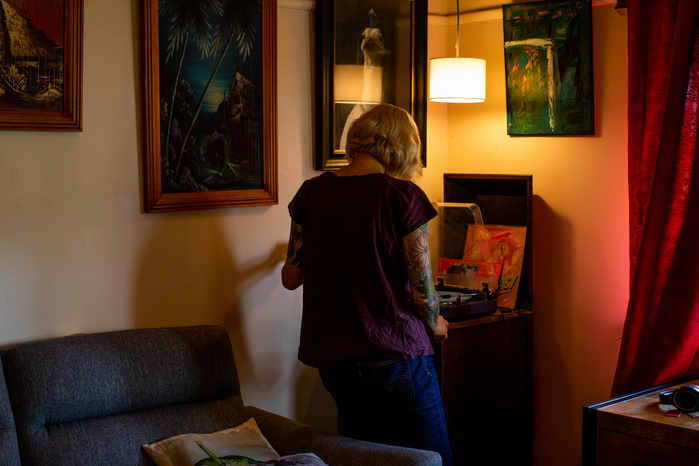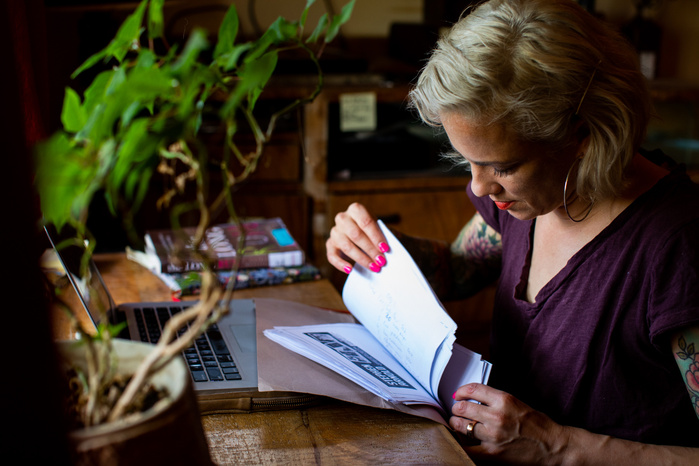 robert lukins



Robert Lukins is a writer who lives in Melbourne. His debut novel, The Everlasting Sunday, was published in 2018.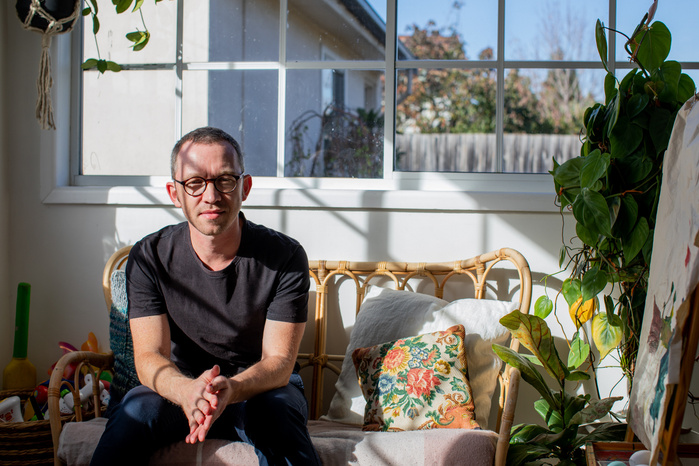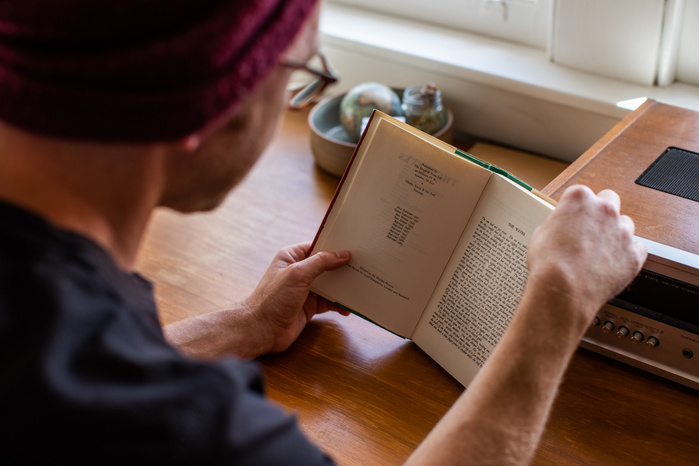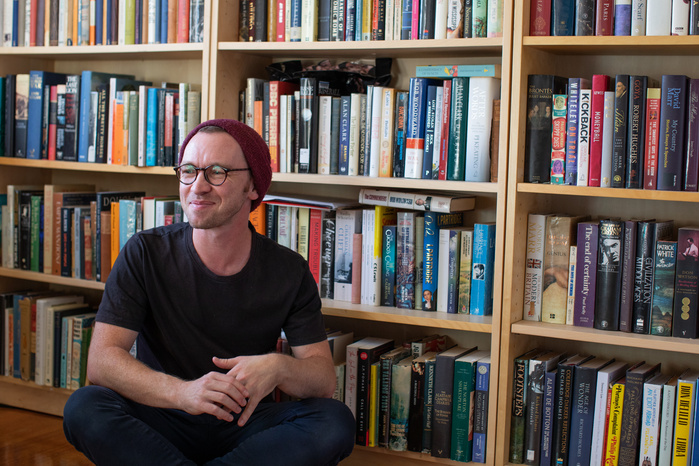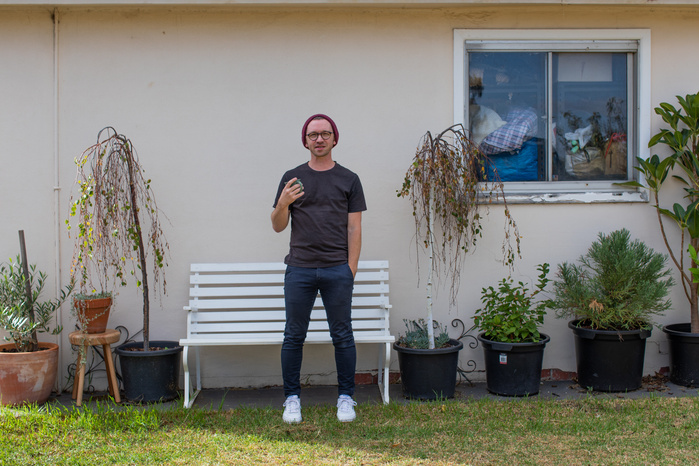 courtney barnett



Courtney Barnett is one of the most distinctive and compelling voices in indie rock, a singer-songwriter who mixes deeply insightful observations with devastating self-assessment. With countless awards in her home of Australia as well as Grammy and BRIT nominations, fawning press and adoring audiences, Barnett's rise to global prominence feels both unprecedented and important. Music fans have rarely witnessed the breathless acclaim and superlatives that comprised reviews of Barnett's debut album "Sometimes I Sit and Think, and Sometimes I Just Think" - Rolling Stone praised her as "one of the sharpest, most original songwriters around—at any level, in any genre… a Dylan-style word ninja". 2017 saw the release of the wonderful album "Lotta Sea Lice", an introspective but beautiful album of duets with Kurt Vile and a gorgeous place-holder while we awaited the release of her world-weary-but-fierce sophomore solo album "Tell Me How You Really Feel". While her lyrics continue to encompass the poetic, political and personal, "Tell Me..." reveals a startling new lyrical economy, with myriad layers of meaning in seemingly every line, all the while accompanied by her own face-melting guitar. Her increasingly unusual song-structures, timbres and moods hint at future ambition while her glorious, feed-back heavy live show has eviscerated audiences on 5 continents.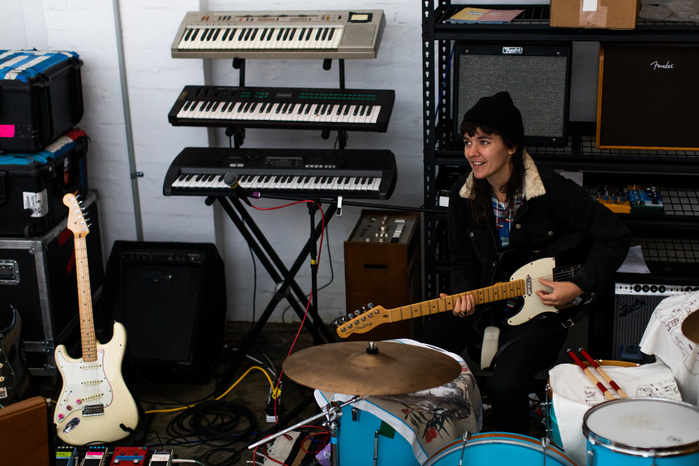 henry wagons



Henry Wagons performs and presents with a disarming and friendly ease that can only come from years of performing on hundreds of stages around the world as one of Australia's most gifted musicians, performers and TV/radio hosts. Whether delivering from a script or speaking off the cuff, Henry makes it his own, with youthful charm and humour which can interest a distracted crowd and speaks with weight and knowledge that can convince a more cultured audience. The man is a master craftsmen of the stage, and carves out his place upon it like no-other. Henry's talents earned him the honour of being named in The Age Melbourne Magazine's 'Top 100 Most Influential Melbournians'. His career in front of the camera has seen him appear on ABC's 'DIG TV', 'Sunday Arts', 'Art Nation', Fairfax Media series', 'Rogue Tales' for James Squire and Channel 10's 'Keepers of the Flame'. Currently, Henry is a regular guest on ABC 774 and also hosts his own show, 'Tower Of Song' on Double J. Henry also has extensive experience on popular music game shows, his profile around Australia has been built through multiple appearances on both Spicks n' Specks and Rockwiz as well as being the musical guest on many other network television shows.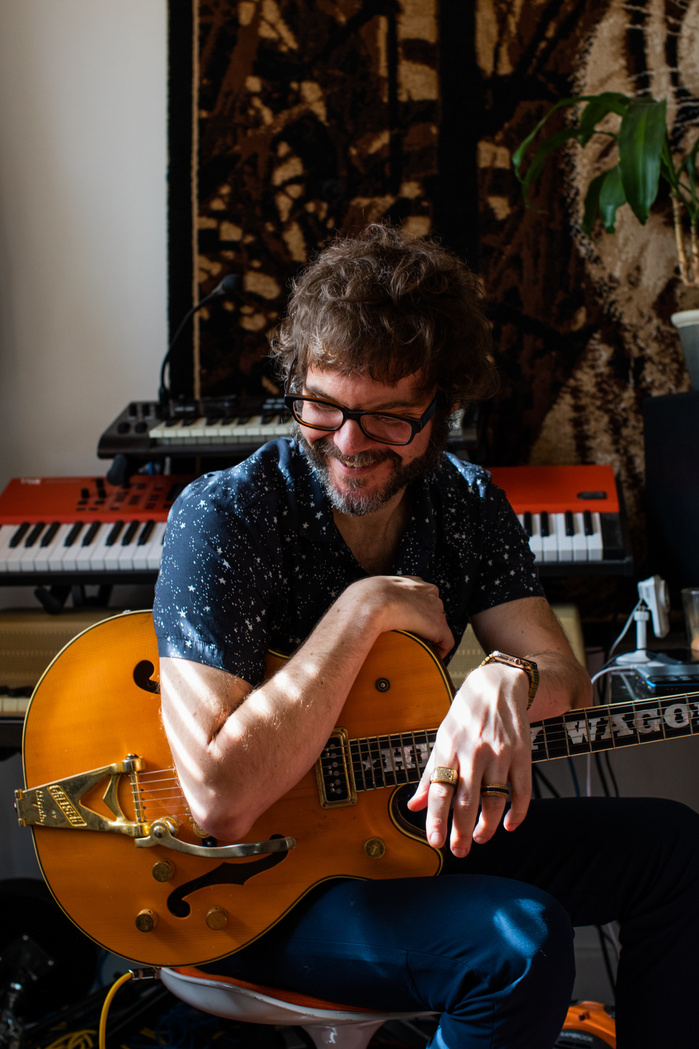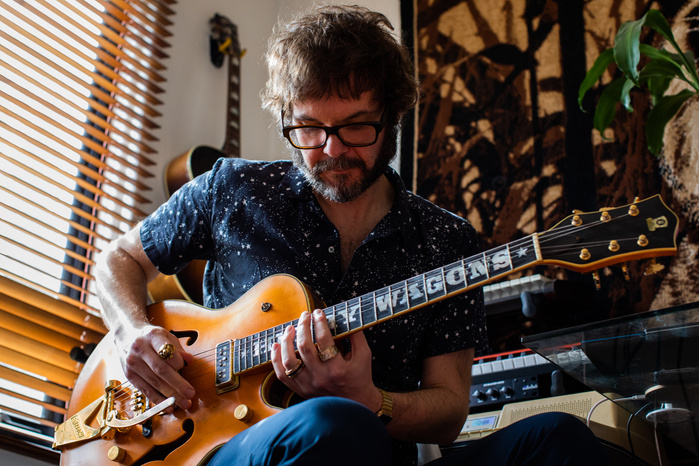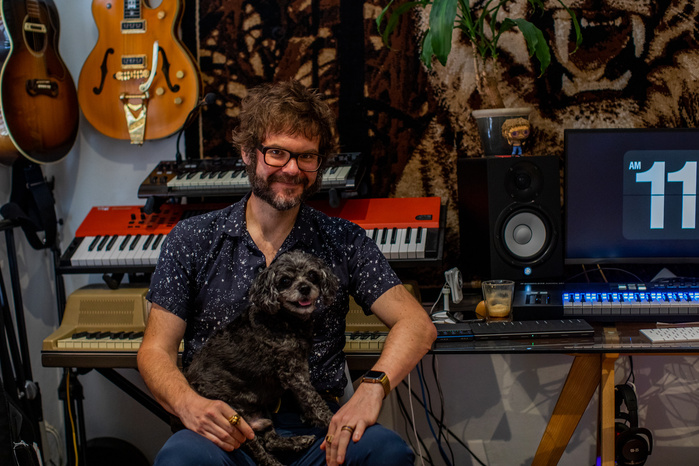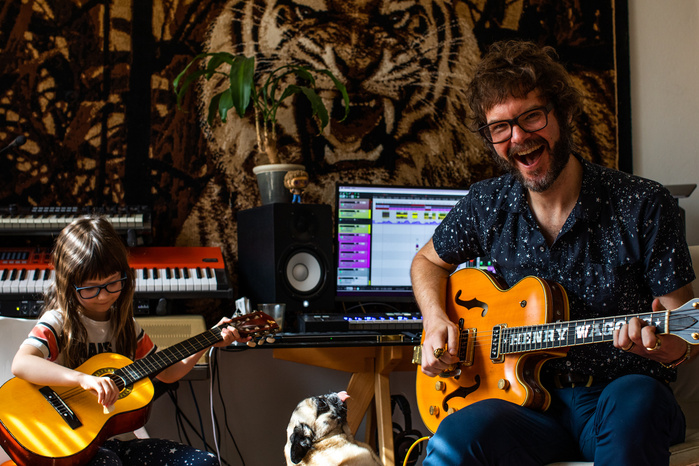 cash savage



Cash Savage and the Last Drinks is an Australian band from Melbourne, formed in 2009 by singer and guitarist Cash Savage. Currently, the lineup also includes guitarist Joe White and Jess Zubkevych, fiddlist Kat Mear, percussionist Rene Mancuso, and bassist Nick Finch. They have released four studio albums: Wolf (2010), The Hypnotiser (2013), One of Us (2016), and Good Citizens (2018). One of Us was released in Australia by Mistletone to critical acclaim.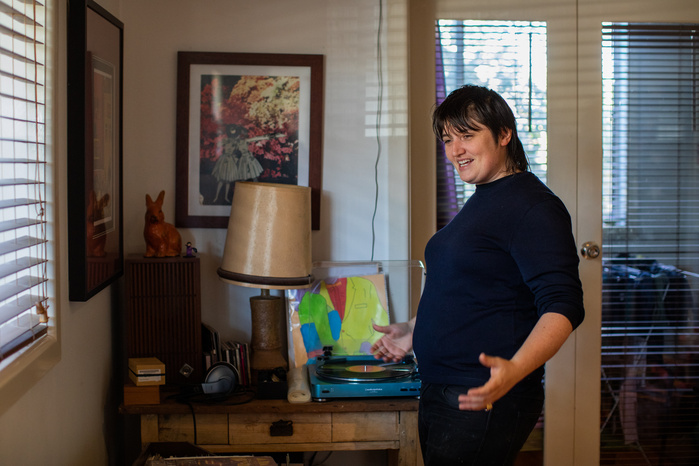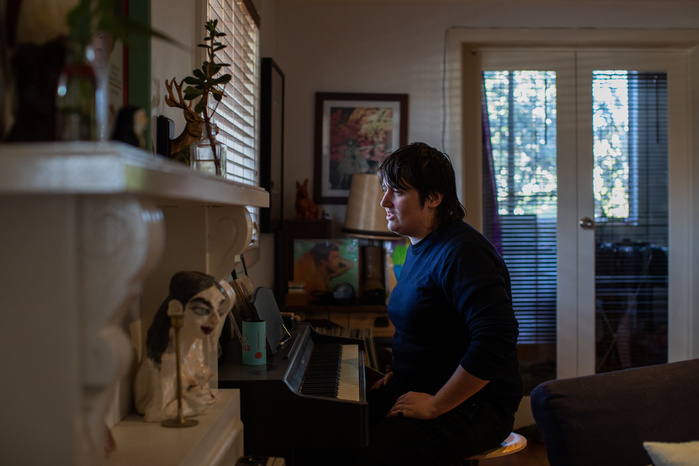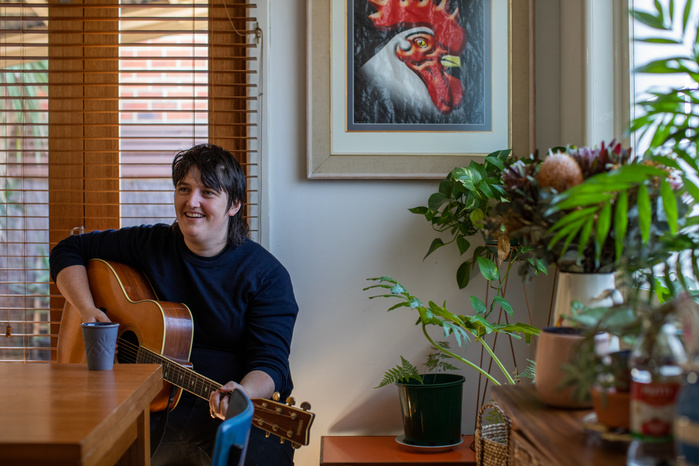 alison evans



Alison Evans is the award-winning author of the YA books Highway Bodies and Ida, and is a contributor in the anthology Kindred: 12 Queer #loveozya Stories. Their first book, Ida, won the Victorian Premier's People's Choice Award 2017. They are co-editor of the zine Concrete Queers and live on Wurundjeri land in Melbourne.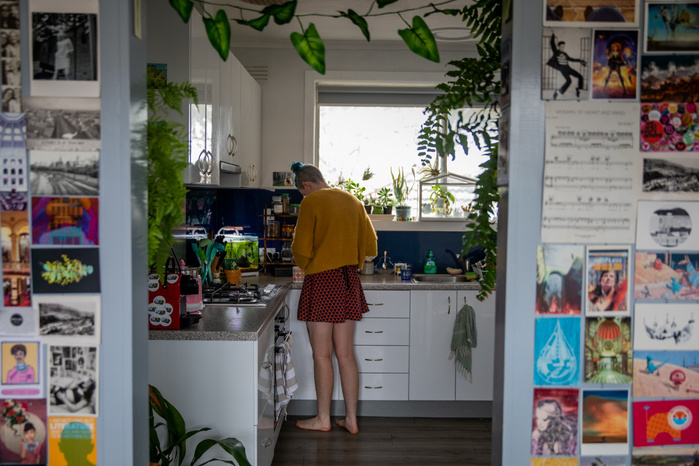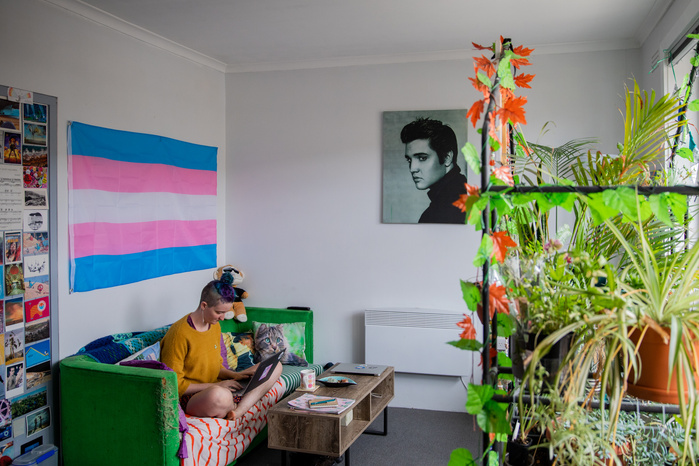 ben knight



Ben Knight is an ex teacher/musician from Queensland who made the move to Melbourne five years ago to pursue comedy and acting. Whilst working in the Melbourne comedy scene Ben scored minor roles in Upper Middle Bogan, and Offspring and in 2016 he landed a lead in the ABC tv series, The Warriors as Scottie Watson. He has since gone from strength to strength, selling out his Melbourne International Comedy Festival runs in both 2017/2018 and recently landed roles in two Australian feature films, The Merger and Judy and Punch.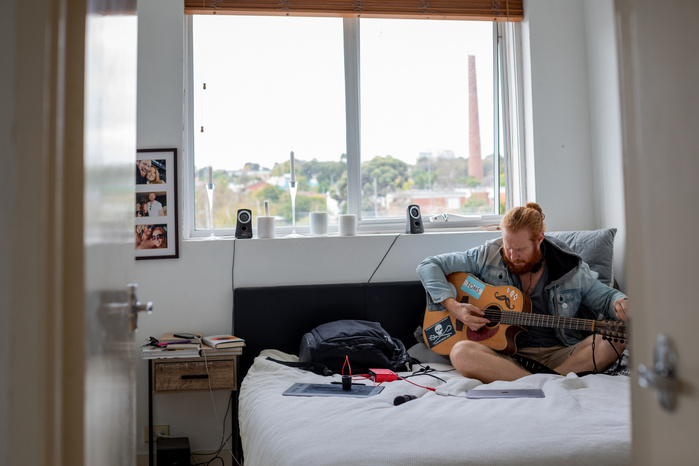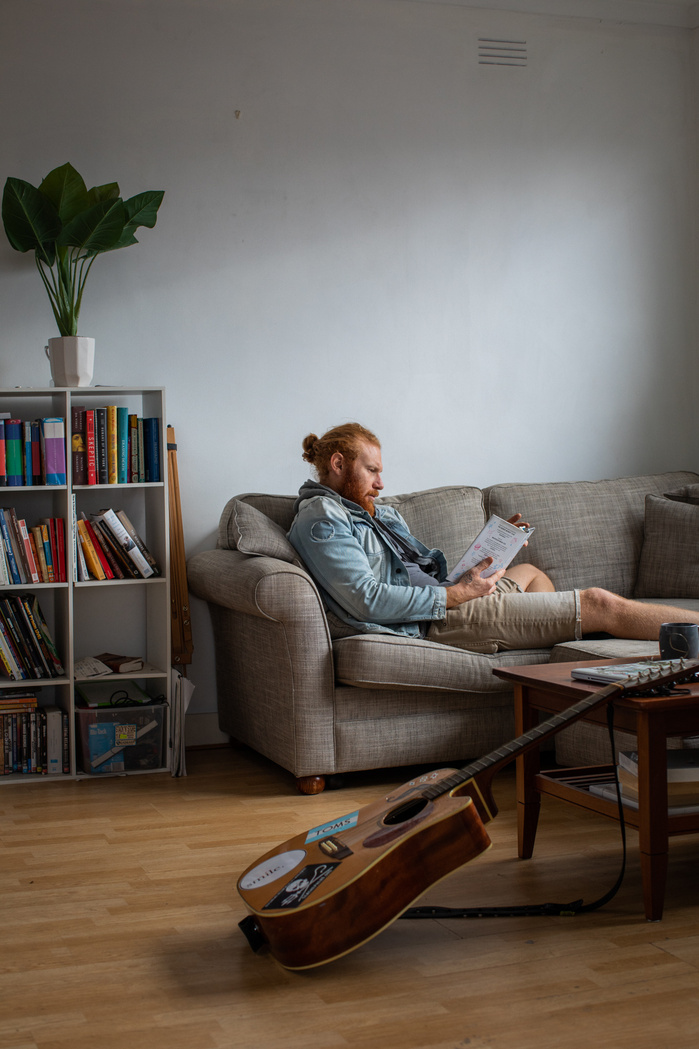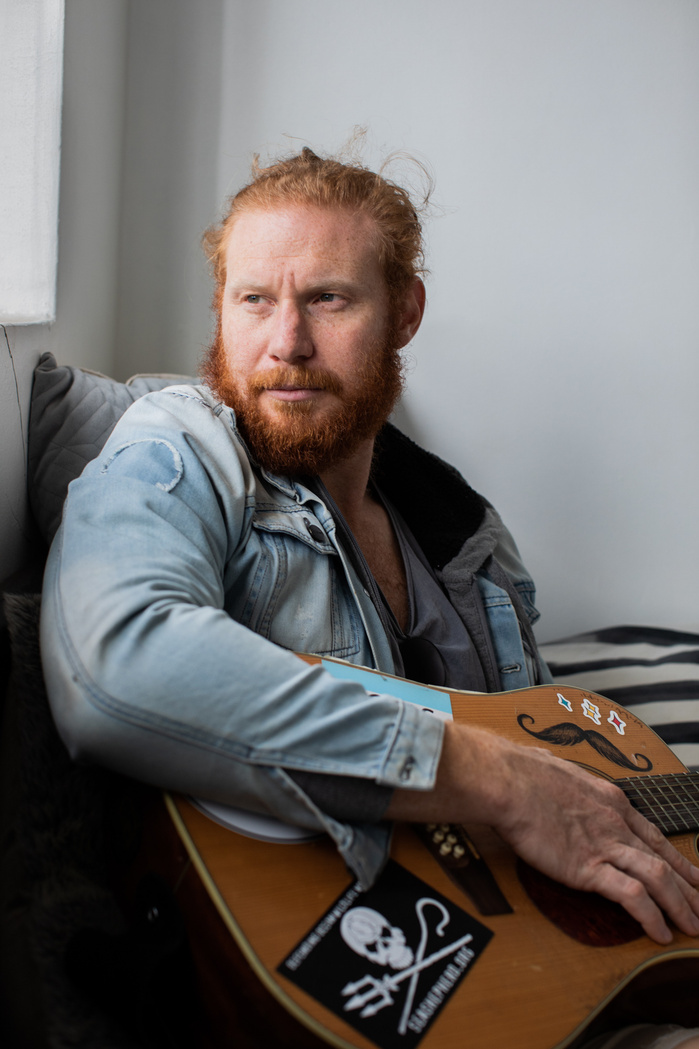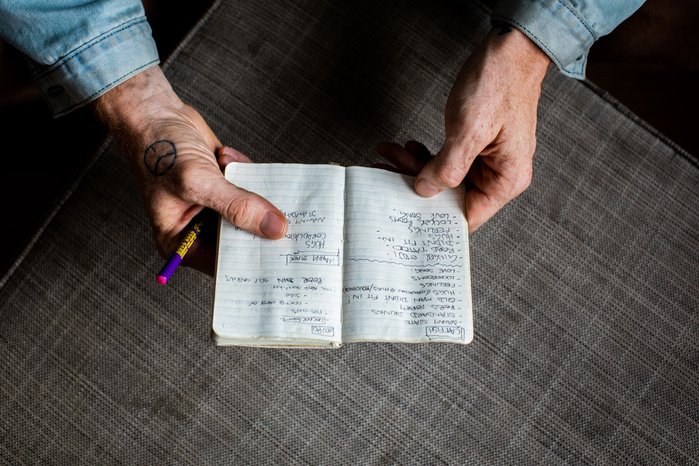 justin heazlewood



Justin Heazlewood is a word-wooing writer, musician and humourist. In 1980 he was shortlisted for the second prize. He lives in his head. As The Bedroom Philosopher he has released three albums including the ARIA-nominated Songs From The 86 Tram. In 2014 he released his first non-fiction book Funemployed, about being an artist in Australia. In 2018 he released his childhood memoir Get Up Mum, which was commissioned into a 10-part radio series for RN's Life Matters in 2019.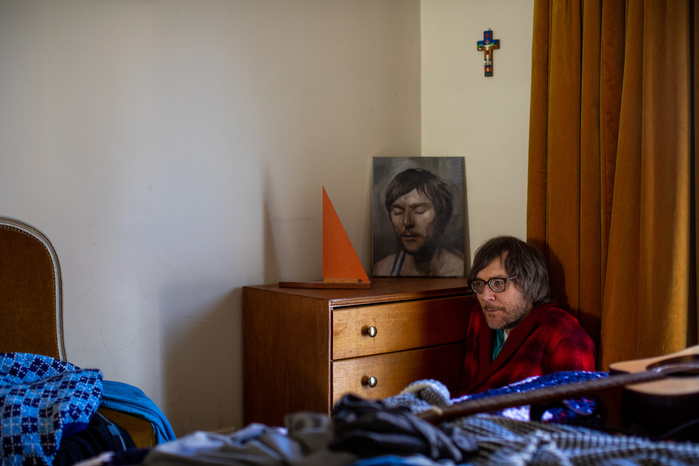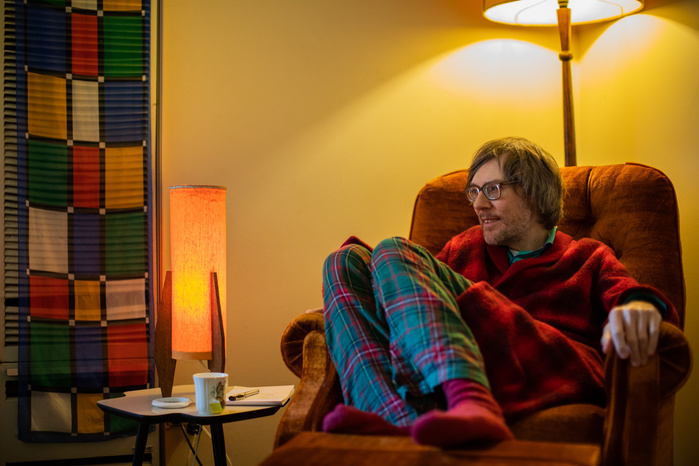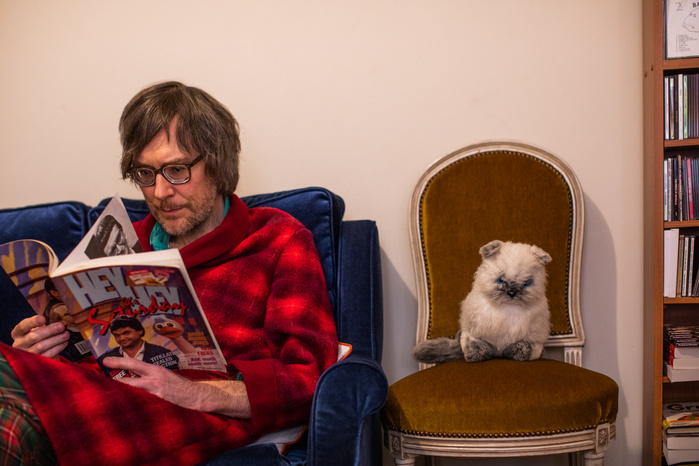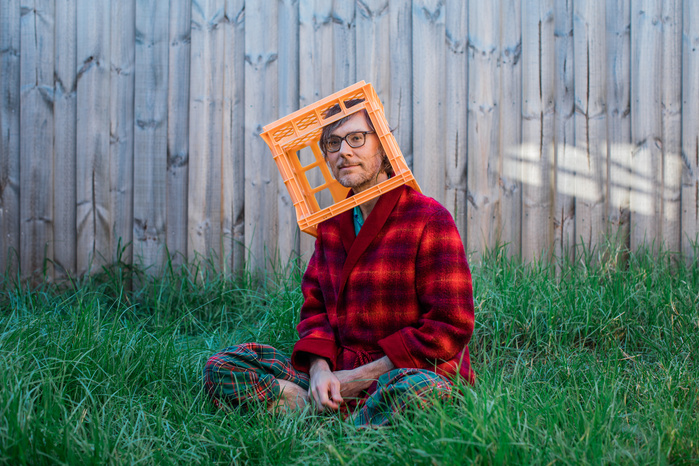 gretta ray



Gretta Ray made an impressive entrance into the Australian music scene with the release of her debut EP Elsewhere in 2016. Shortly followed by the release of her single Drive, which firmly established herself as one of Australia's most exciting new songwriters. The single saw Gretta win triple j Unearthed High, the prestigious Vanda and Young Songwriting Competition and place #27 in triple j's Hottest 100 - all whilst finishing her final year of high school. Gretta has supported the likes of Mumford & Sons, James Bay, Gang of Youths, Dermot Kennedy, Dean Lewis and Lianne La Havas, whilst also being booked on renowned Australian festivals Falls Festival and Splendour in the Grass. 2018 saw the release of Gretta's Here and Now EP which was received with critical acclaim, her first headline shows in London and debut shows in the US, supporting Gang of Youths. 2019 kicked off with Gretta supporting Mumford & Sons on their Australian arena tour and being announced on the bill for UK festival All Points East. Off stage, 2019 has seen Gretta embark on the journey of writing her debut album.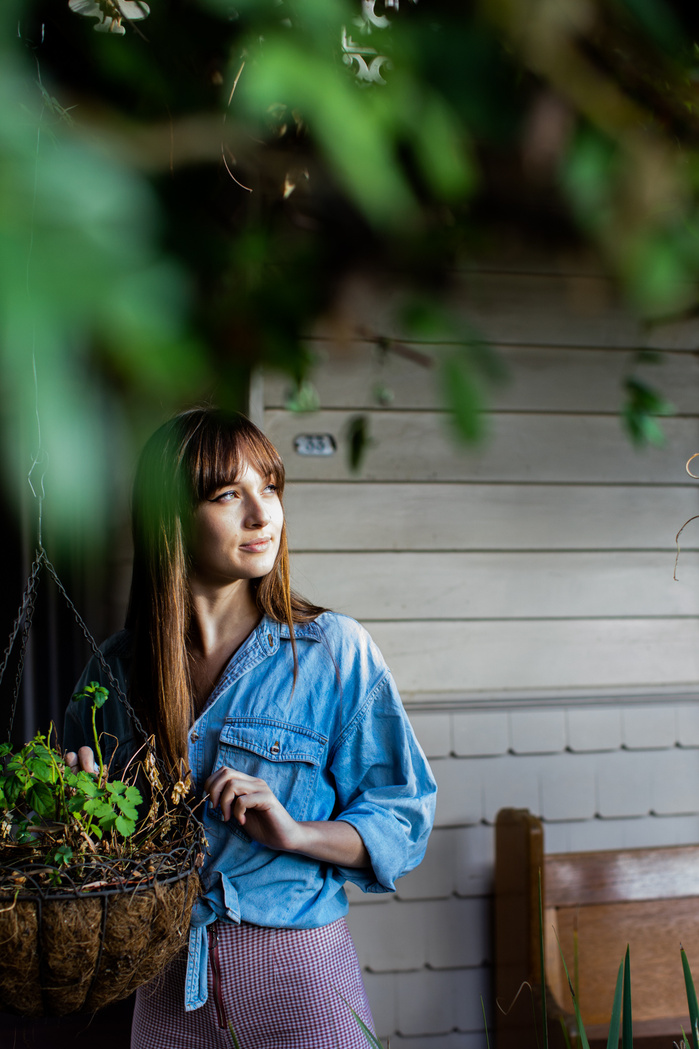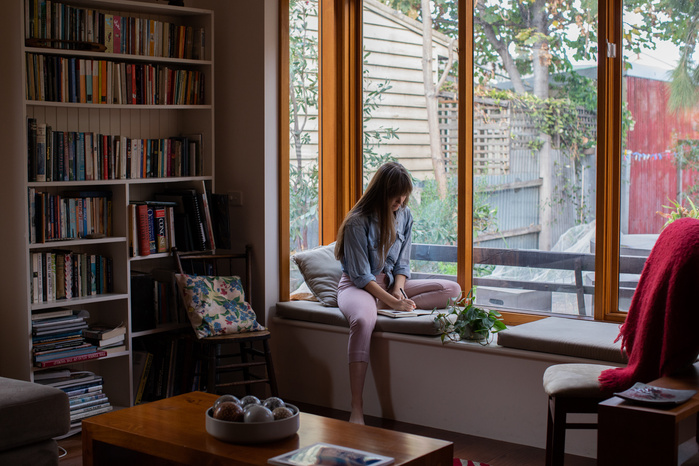 chloe hooper



Chloe Hooper is the award-winning author of two books of non-fiction and two novels.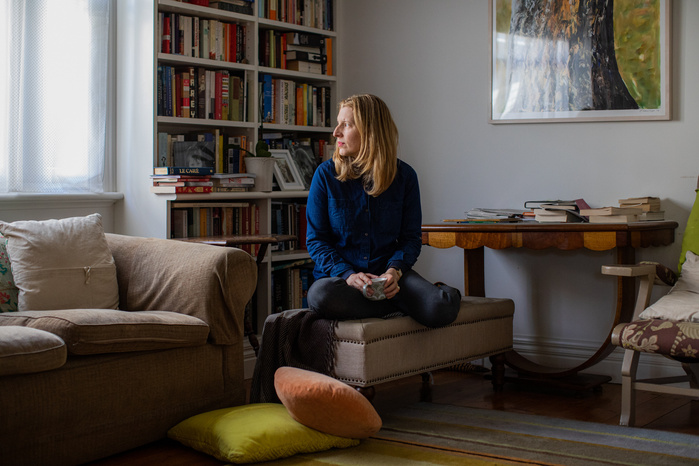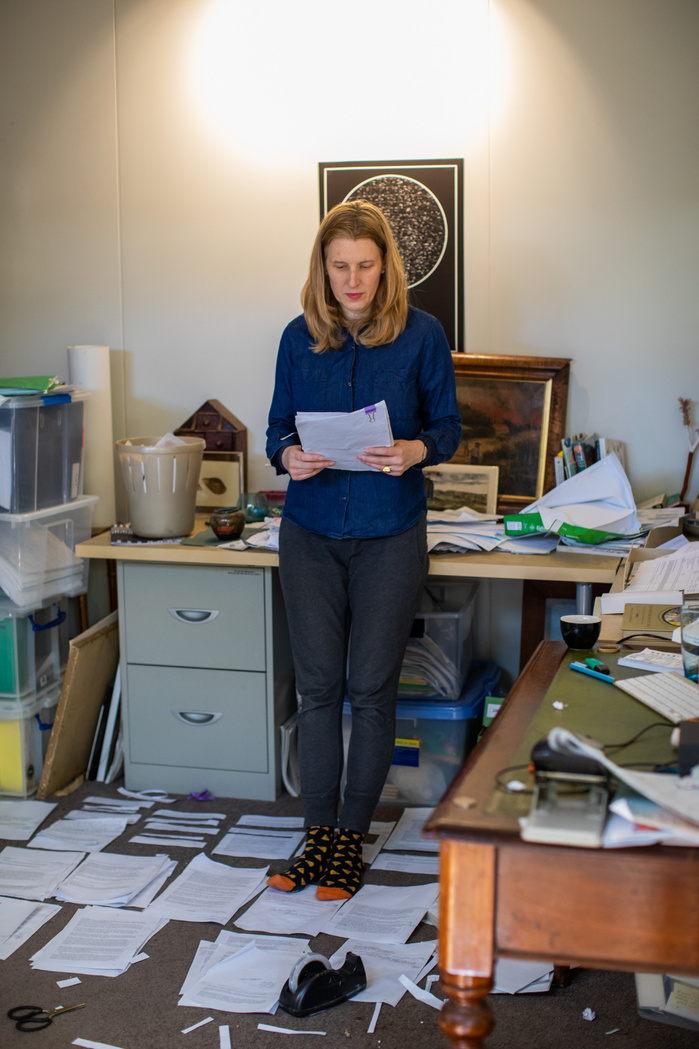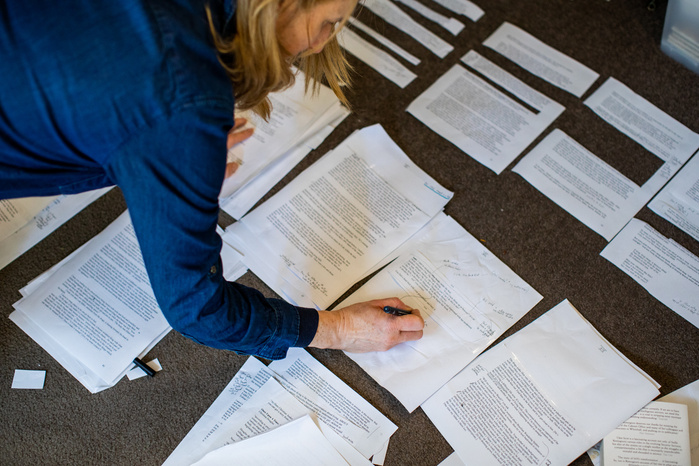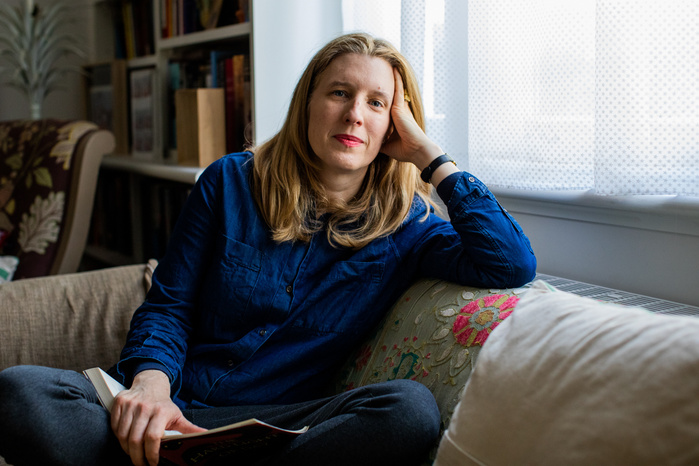 katherine smyrk



Katherine Smyrk is a Melbourne-based writer of fiction and non-fiction. She is the Deputy Editor of The Big Issue, volunteers at 3RRR, writes freelance and reads a lot of books.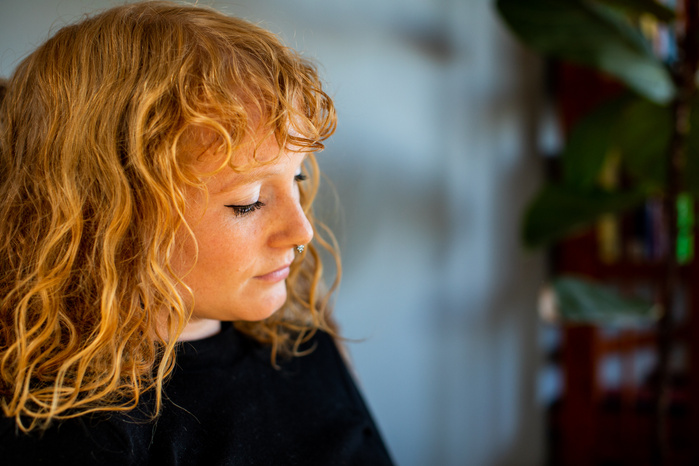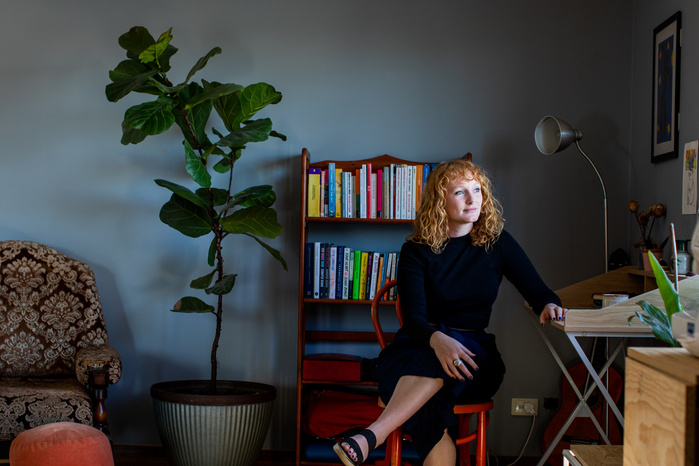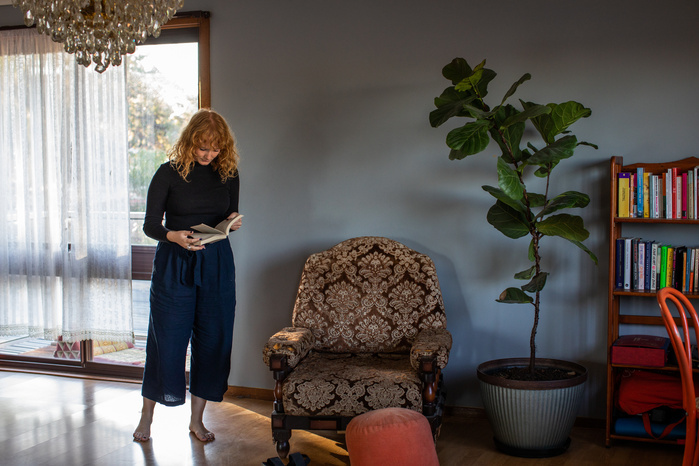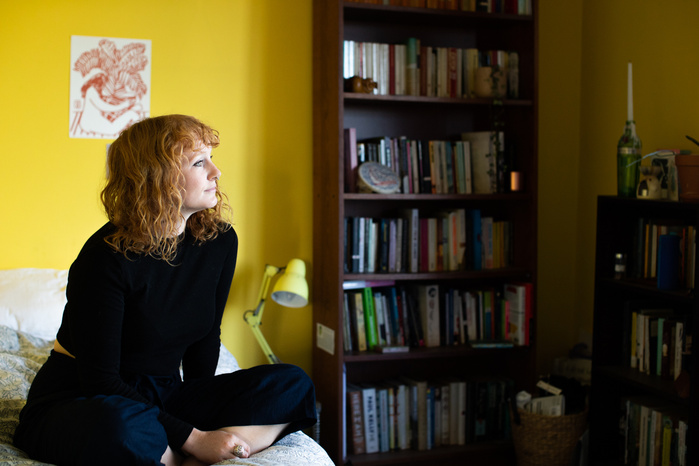 alice pung



Alice Pung is an award-winning Melbourne writer. Her books include Unpolished Gem, Her Father's Daughter and Laurinda. Her latest book is Close To Home. She has written for the New York Times, the Guardian, the Monthly, the Australian and The Age. Alice is the artist in residence at Janet Clarke Hall, the University of Melbourne.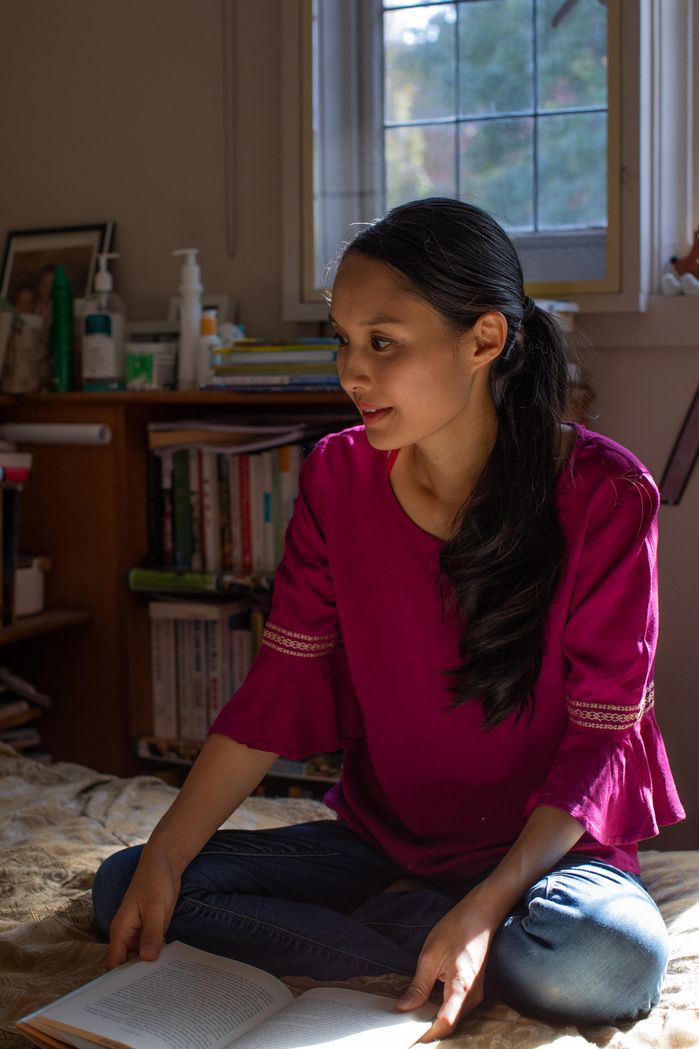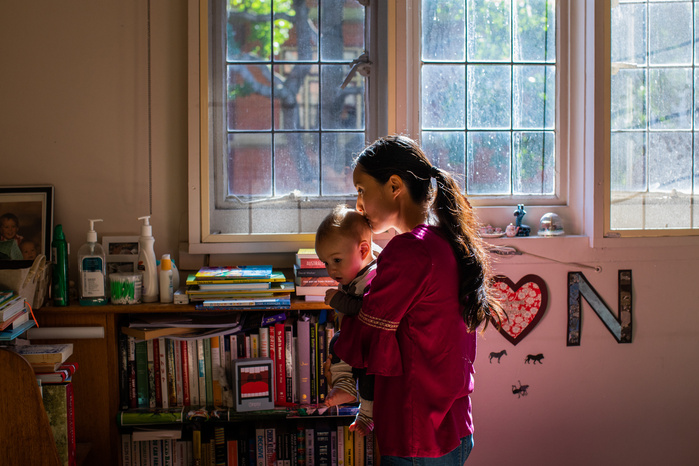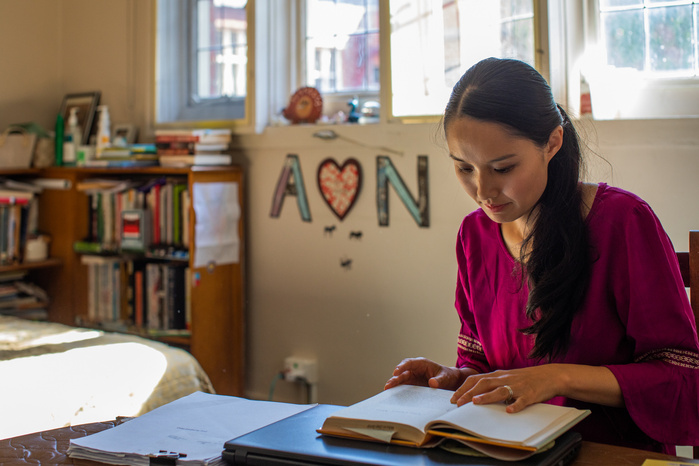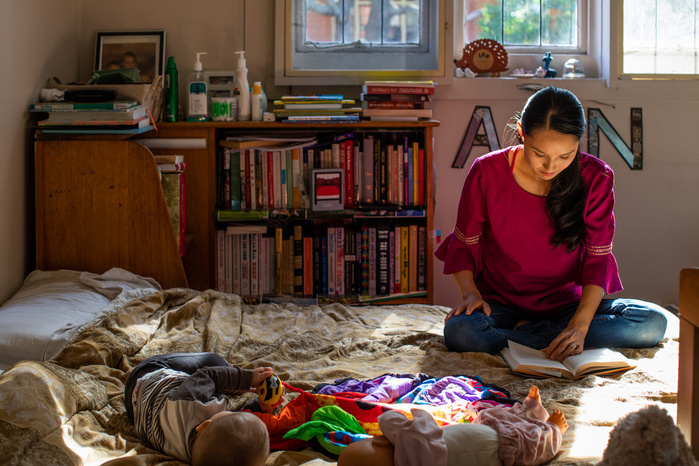 claire g coleman



Claire G. Coleman is a Wirlomin Noongar woman whose ancestral country is in the South Coast of Western Australia. Her debut novel Terra Nullius, published in Australia and the USA, written on a second-hand iPad in a caravan, has won the Norma K. Hemming Award and a black&write fellowship and was Shortlisted for the Stella Prize and an Aurealis Award and many others. She has written essay, short fiction, reportage, opinion, criticism and poetry for publication on multiple national and international platforms and is a popular speaker and storyteller. The Old Lie, Hachette is her second novel.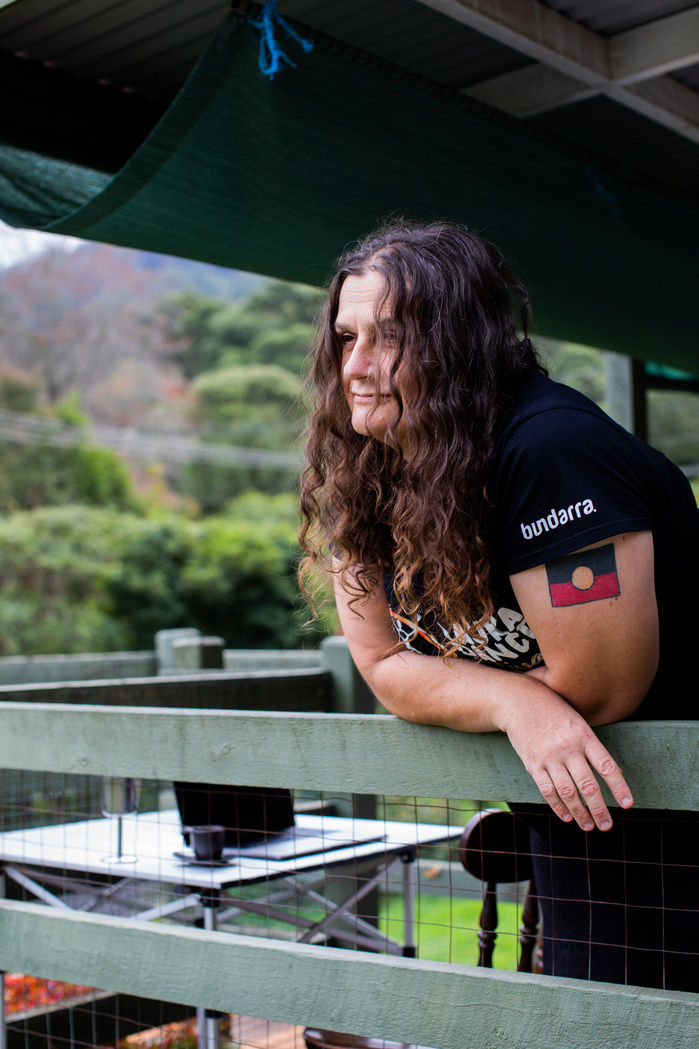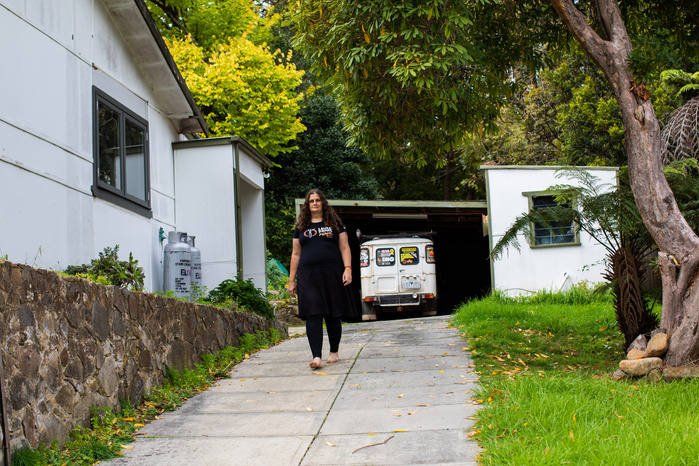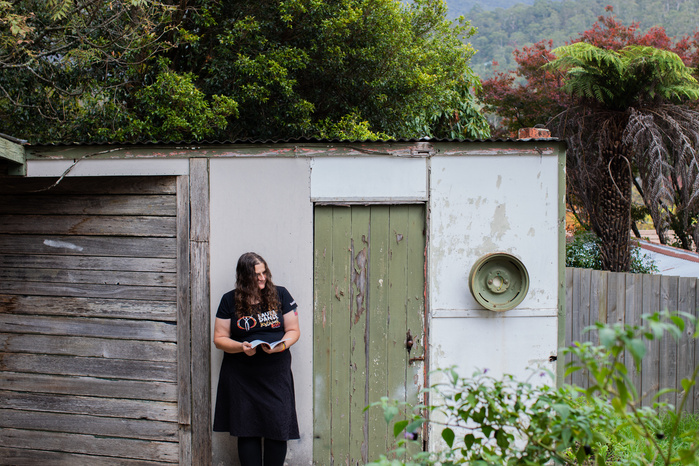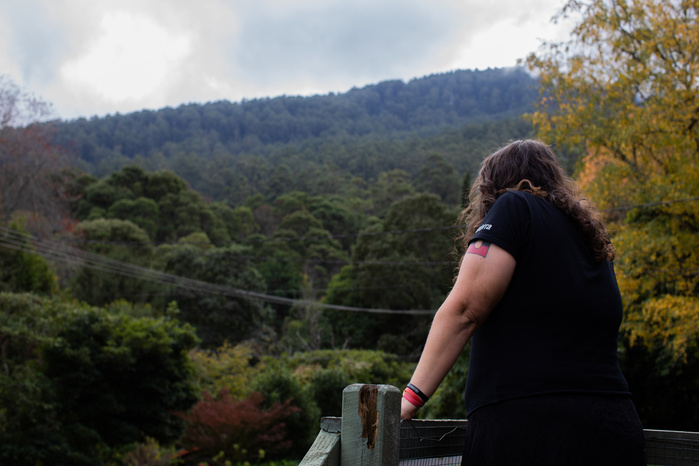 nathan scolaro



Nathan Scolaro is editor at Dumbo Feather, a Melbourne-based media company that tells stories of inner life and systems change for bringing about a more resilient and compassionate world. He is passionate about the role of language and storytelling in shaping culture and healing relationships with one's self and community.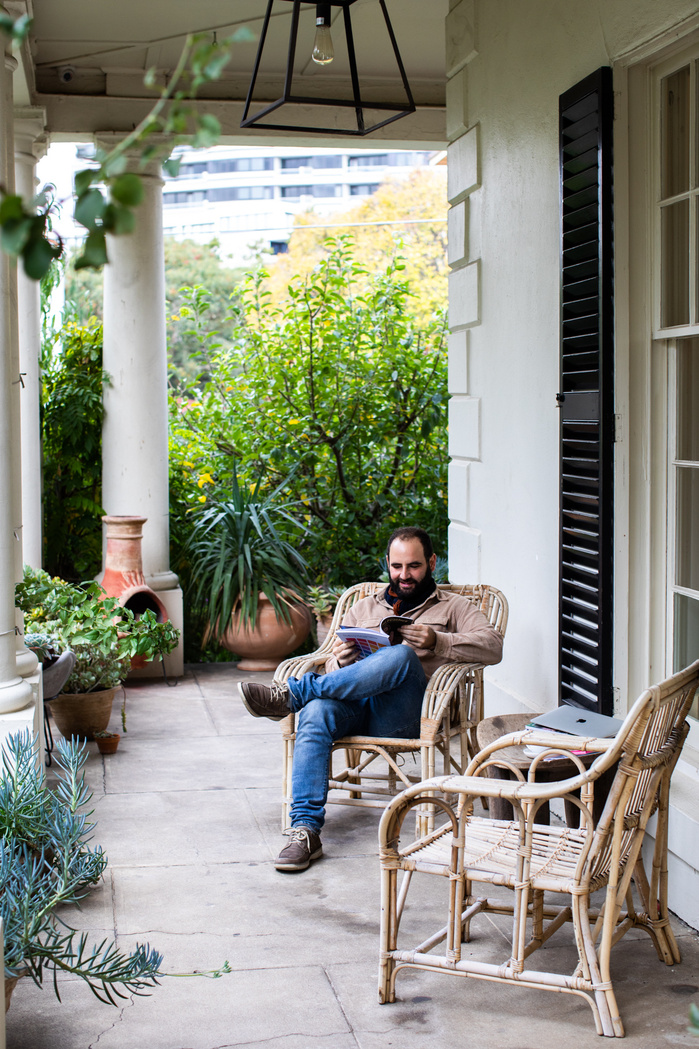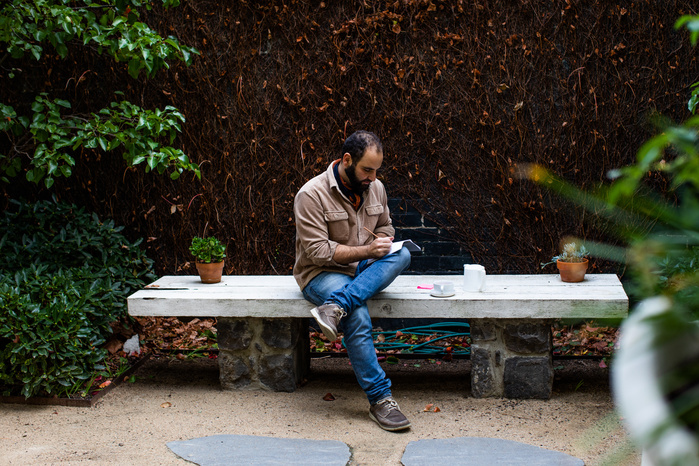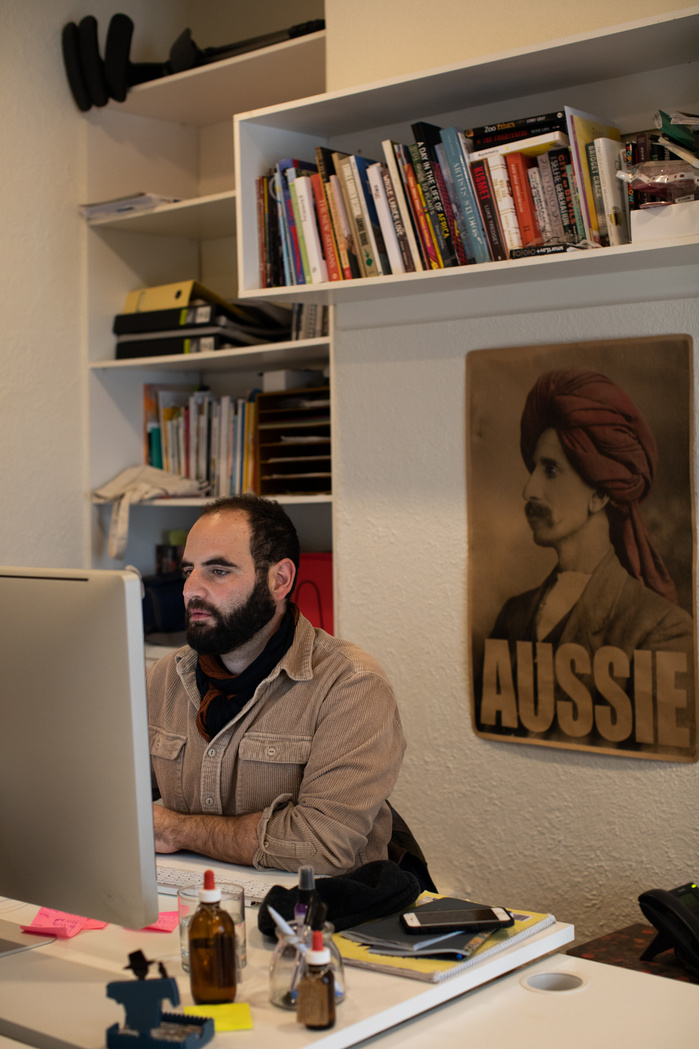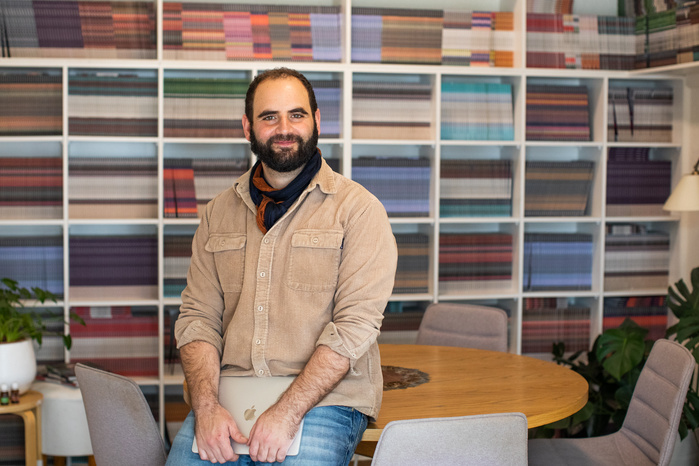 julie perrin



Julie Perrin's creative non-fiction emerges from her work as an oral storyteller. Sharing traditional stories from memory, she fell in love with the power of the commonplace. Her writing traces similar threads, with stories that pause on the ordinary and often hidden details of life and place. With a sense of the sacred, calling on ancient texts and poetry, her pieces speak to the present moment and our shared histories. Julie's latest collection, Tender, stories that lean into kindness, was published this year.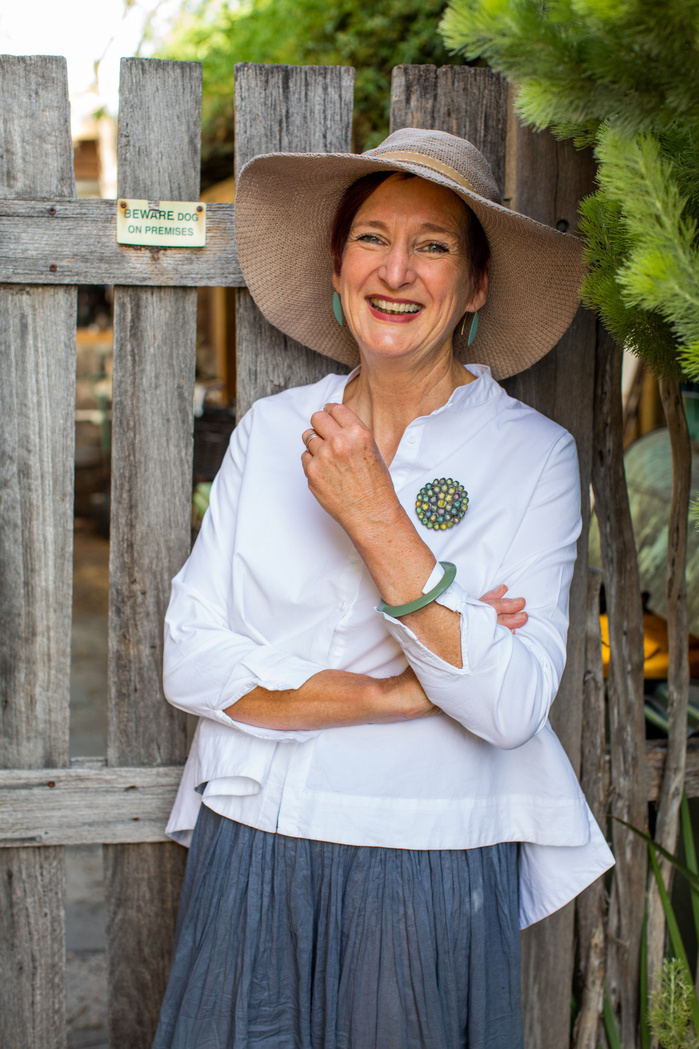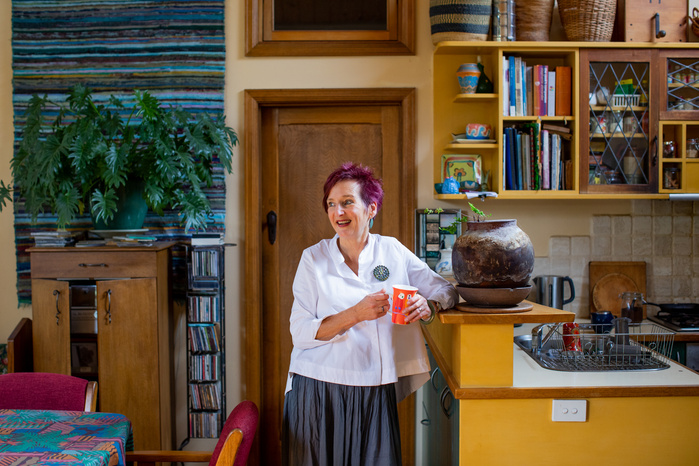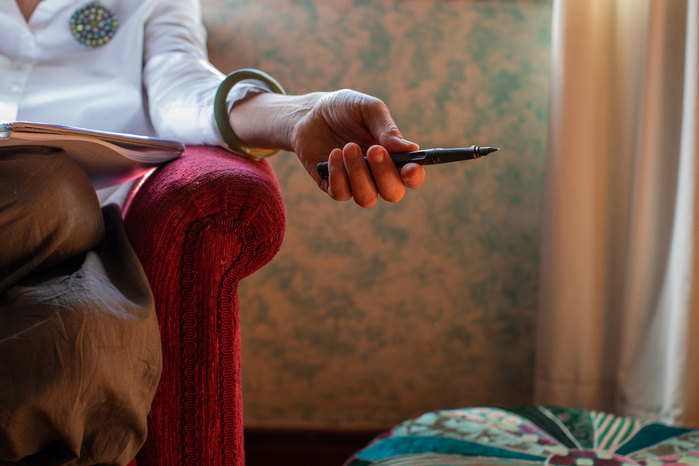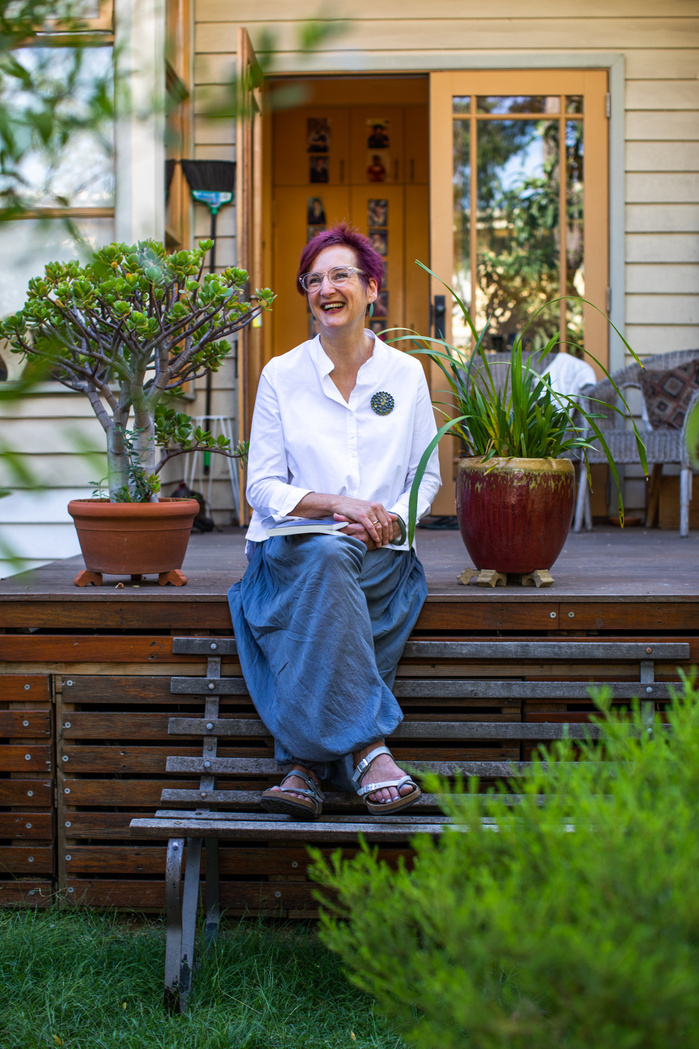 dan kelly



Dan Kelly is an Australian singer-songwriter and guitarist. In 2004 he formed a new band, Dan Kelly and the Alpha Males, comprising Kelly with Gareth Liddiard & Christian Strybosch (The Drones) and Tom Carlyon (The Devastations).[3] They were best known for Dan's Australian slacker-esque guitar sounds, his falsetto vocals and vivid lyrics. The Alpha Males appeared at The Falls Festival in Melbourne and Tasmania and selected Big Day Outs. In late 2009 Kelly commenced work on a new album, Dan Kelly's Dream. The first single, "Bindi Irwin Apocalypse Jam", was released in April 2010. Kelly undertook a national tour with a new line up called Dan Kelly's Dream Band comprising Dave Williams & Kiernan Box (Augie March), Indra Adams (Ground Components) and Ryan Nelson (SubAudible Hum). Dallas Packard (Ground Components) and Kelly's teenage cousins Madeleine and Memphis Kelly (daughters of Paul Kelly) also featured on the album, with the girls frequently joining the touring band on stage to provide backing vocals. Dan Kelly's Dream made a number of best album of the year lists, notably Faster Louder, Mess and Noise and The Age. He won the 2010 Age Award for Best Male artist and was nominated for Best Male Artist at the 2010 Aria Awards. Dan Kelly's Dream was nominated for the 2010 AMP award for best Australian album.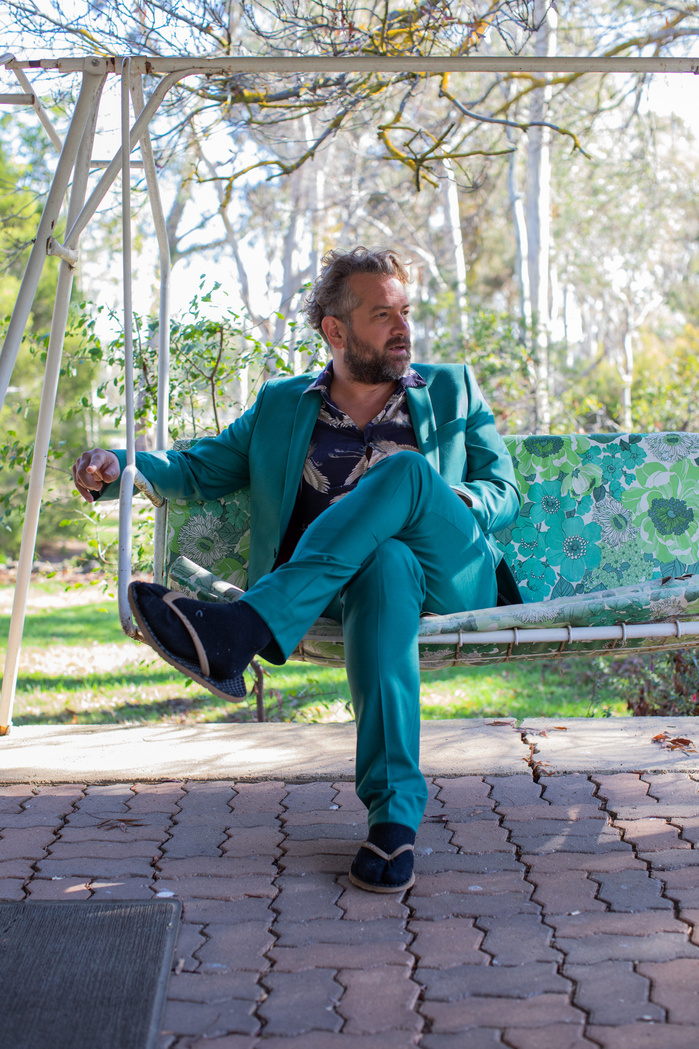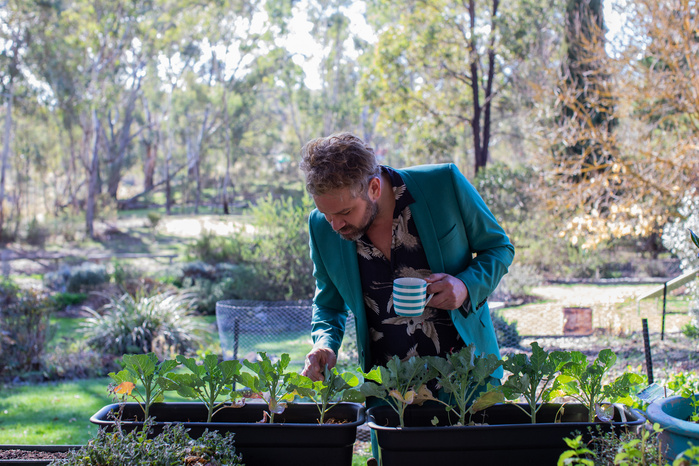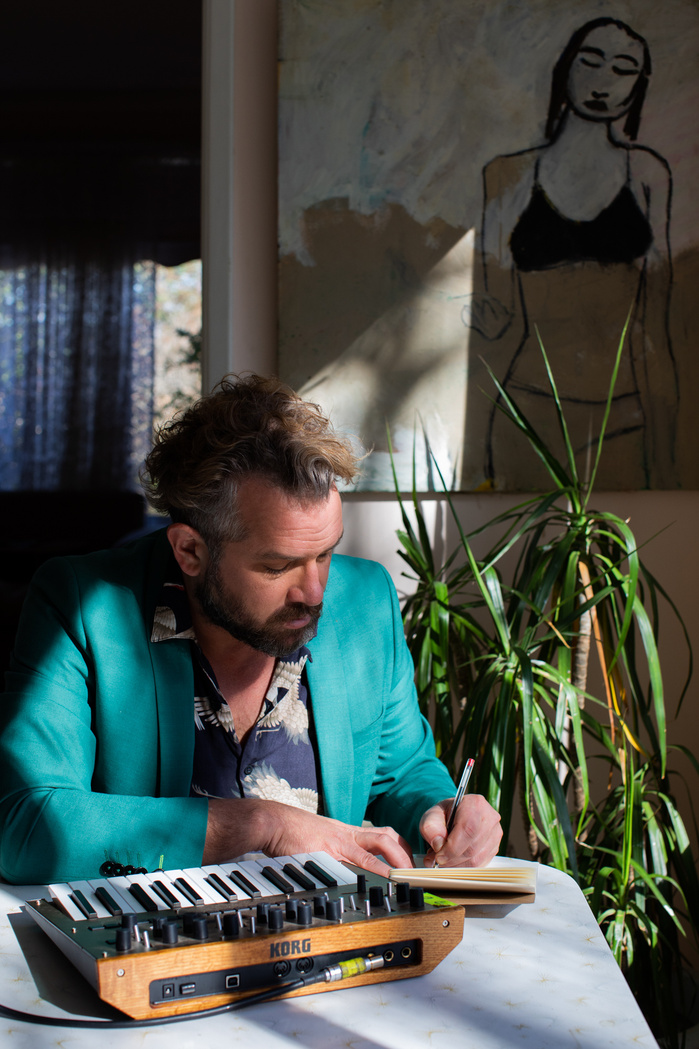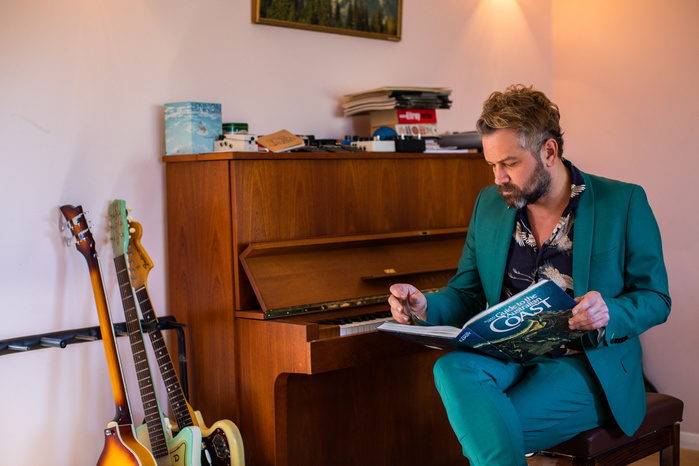 madeleine dore



Madeleine Dore is a writer and the creator of Extraordinary Routines, a project featuring interviews, life-experiments, and articles exploring the mundane struggles in creative life. She has contributed columns and features to Sunday Life, BBC, ArtsHub, Womankind, Kill Your Darlings, The Design Files, ABC Life, 99u and more, and recently founded the event series and community Side Project Sessions to help people create time and space to work on whatever they're putting off.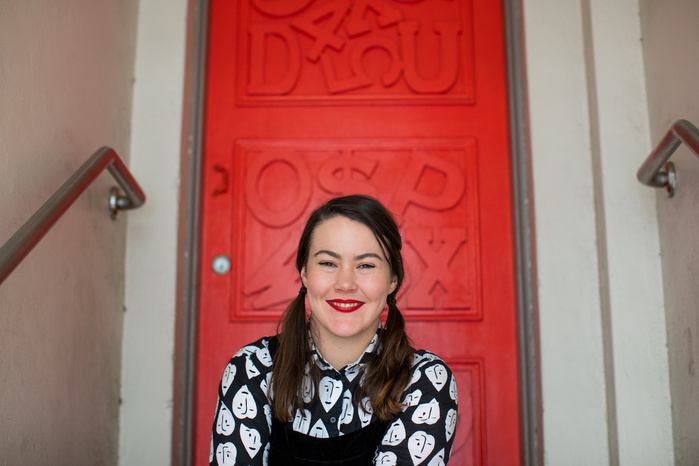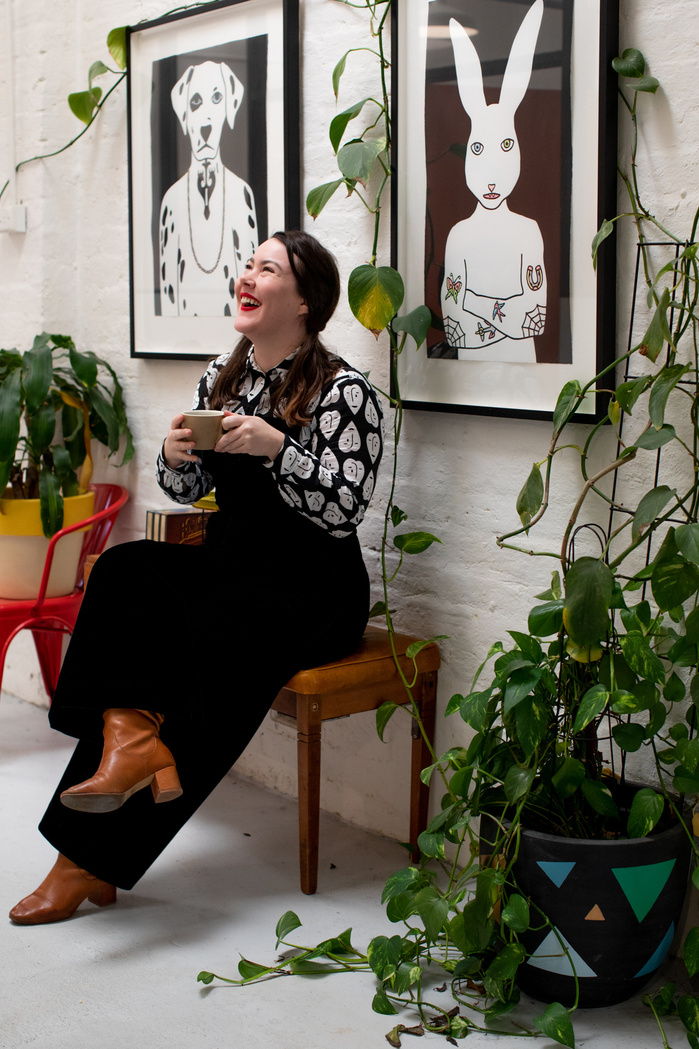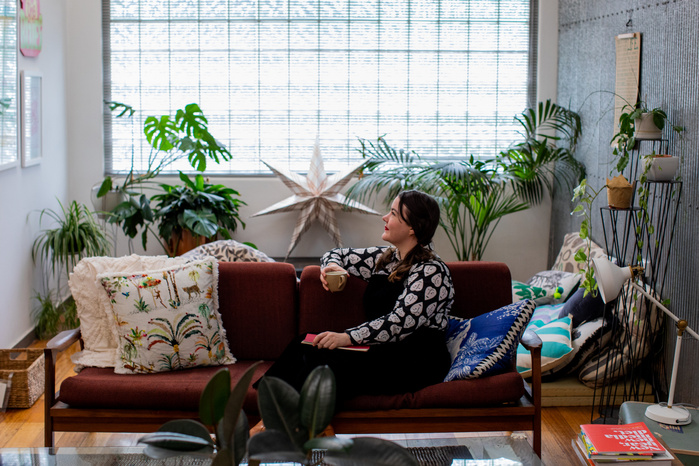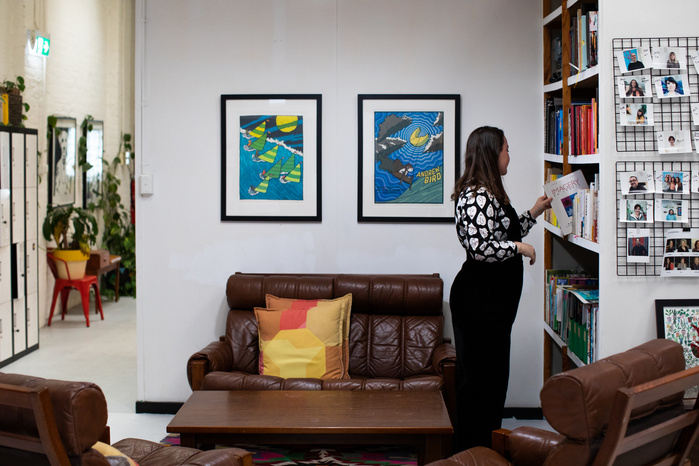 adrian eagle



After garnering widespread acclaim for his breakout singles 17 Again and AOK, as well as his guest appearance on the legendary Hilltop Hoods ARIA Award winning single Clark Griswold, a sincere rendition of Ocean Alley's 'Confidence' for Like A Version, and a massive national and international touring schedule, it has been a landmark couple of years for emerging Adelaide bred singer-songwriter Adrian Eagle. Breaking out in early 2018, the stirring 17 Again and it's inspirational music video found Adrian sharing his journey of overcoming suicidal thoughts after weighing a life-threatening 270kg at just seventeen years old. Provocative, aspirational and instantly memorable, the track launched the South Australian native into the Australian music consciousness, with major support from Triple J and universal praise from the public and industry alike.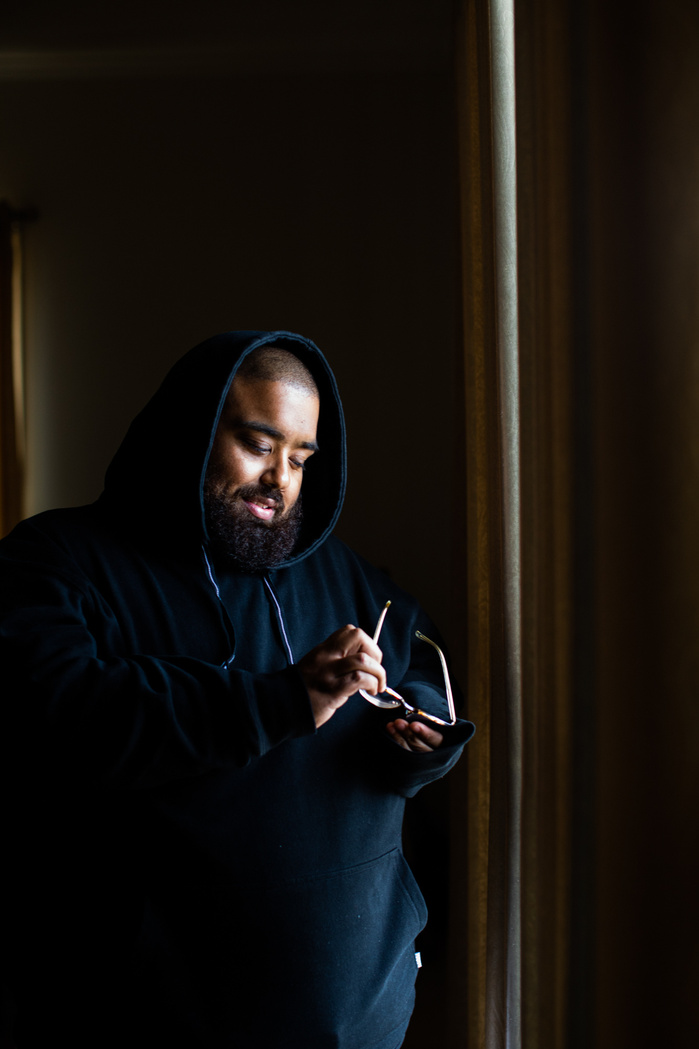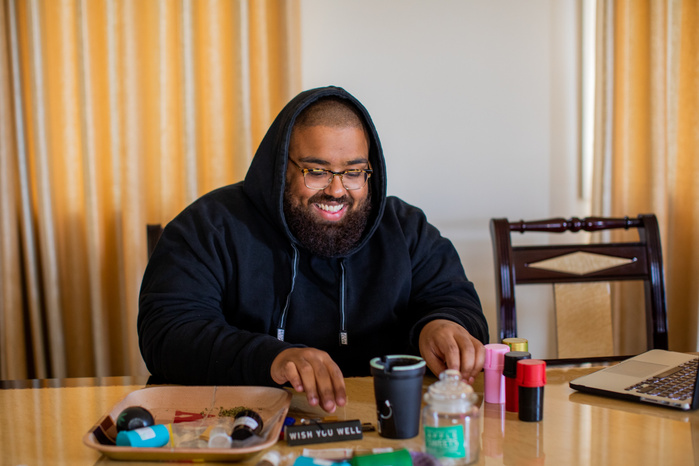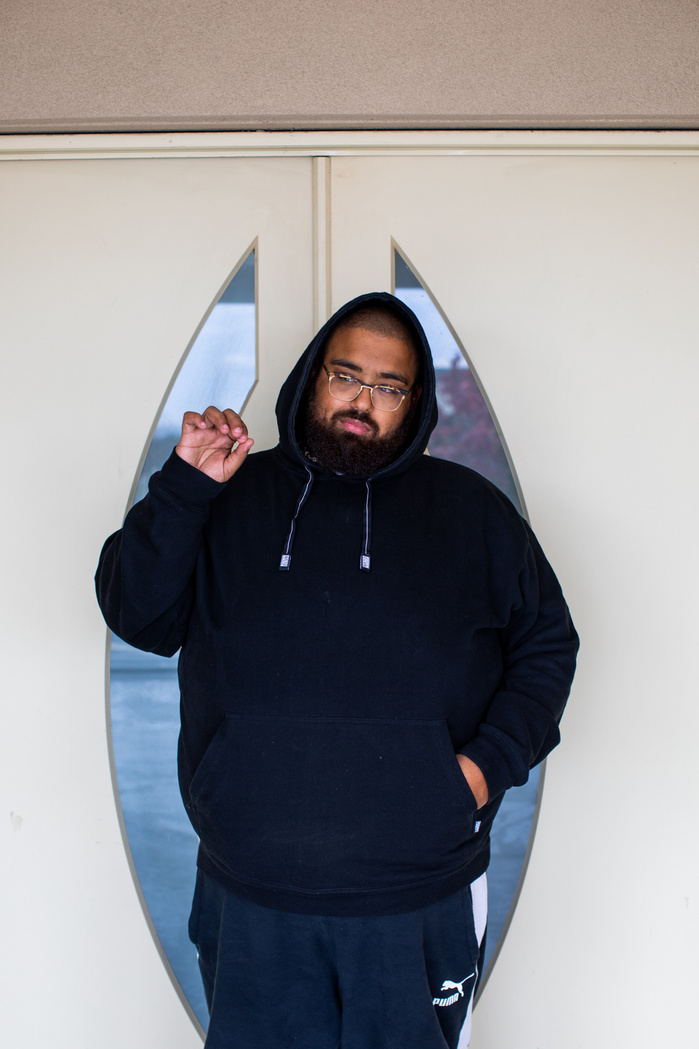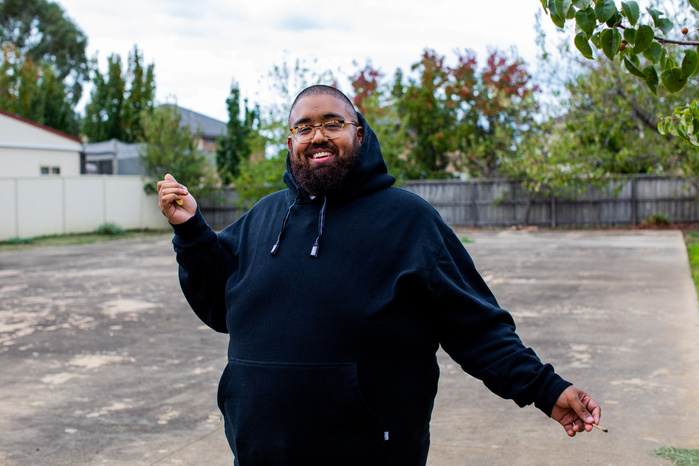 jamie lau marina



Jamie Marina Lau is a writer and artist. Her debut novel, Pink Mountain on Locust Island was published by Brow Books in April 2018. She is currently working on more writing, her next novel and producing music.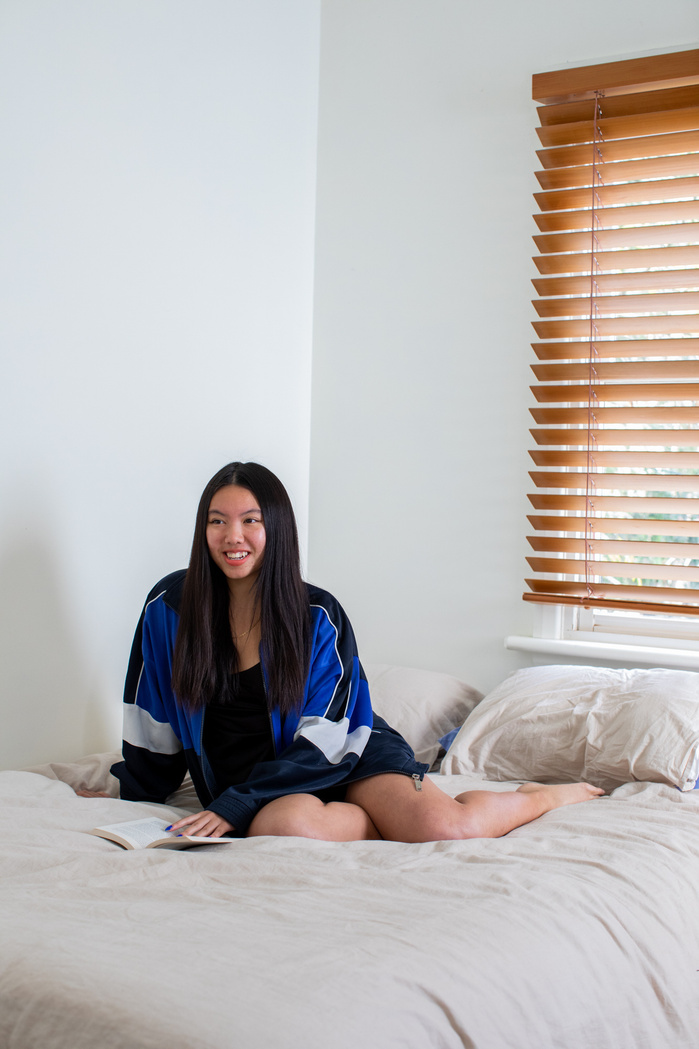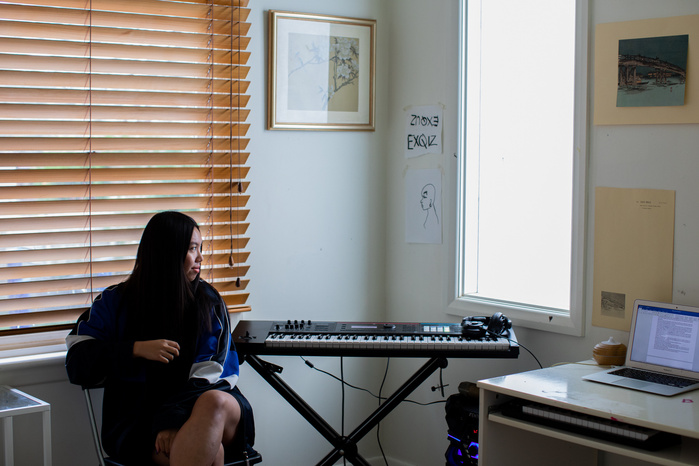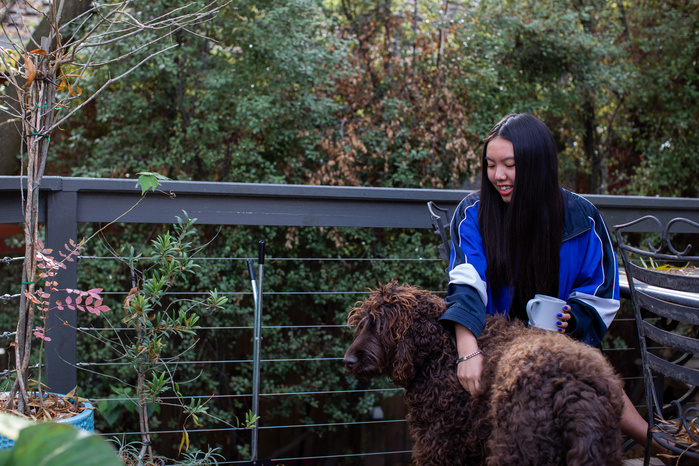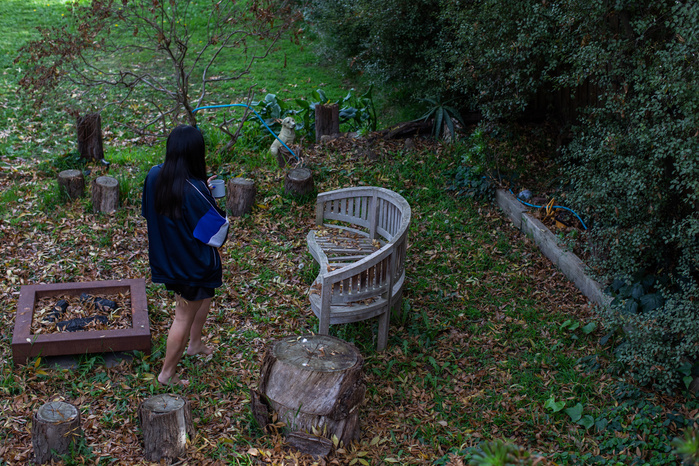 tony birch



Tony Birch is the author of Shadowboxing, Father's Day, Blood, The Promise, Ghost River, Broken Teeth, Common People and The White Girl. In 2017 he was awarded the Patrick White Prize for his contribution to Australian literature.