adam lupton
Canadian artist Adam Lupton's gaze explores psychological and sociological struggles in modern society. Painting in oil, blurring lines between realism and expressionism helps Lupton probe the internal and external dialogue faced in his multi-directional narratives. His recent work pits moments of choice against the visualization of their outcomes: temporal planes coexisting on a singular surface. With the notion of quantum mechanics having every possible outcome to a situation realized in splintered universes, he paints figures with varied levels of connection to reality. To question our process of free will as well as our concepts of space, time, fate, and self; if every decision comes true in one parallel life or another, are we as free as we think we are?
Adam Lupton holds his Bachelors of Communication Design from Emily Carr University or Art and Design, having graduated in 2010.
ola volo



















Ola Volo is a Canadian illustrator from Kazakhstan with a love of nature and folklore. She graduated from Emily Carr University with a background in illustration and design. Her illustrations are a merge of animals, people, history and nature. Using traditional and digital mediums, she creates stories touching on folklore, symbolism, human nature and the little surprises of everyday life. As well as doing commissions for a range of international clients, she also finds time to do her own gallery artwork and book projects.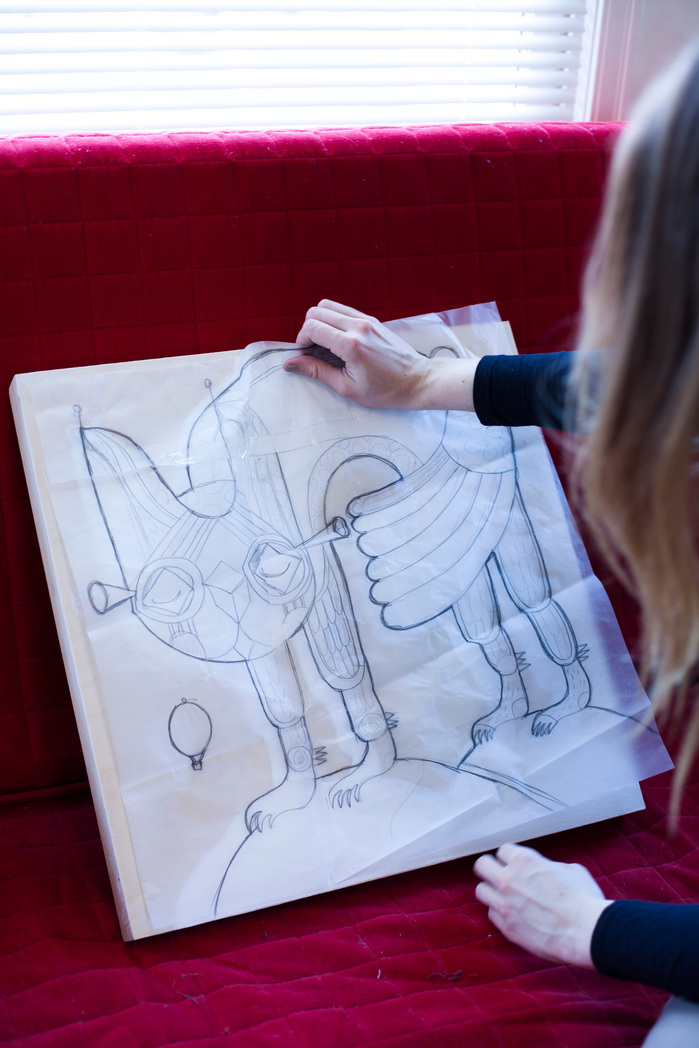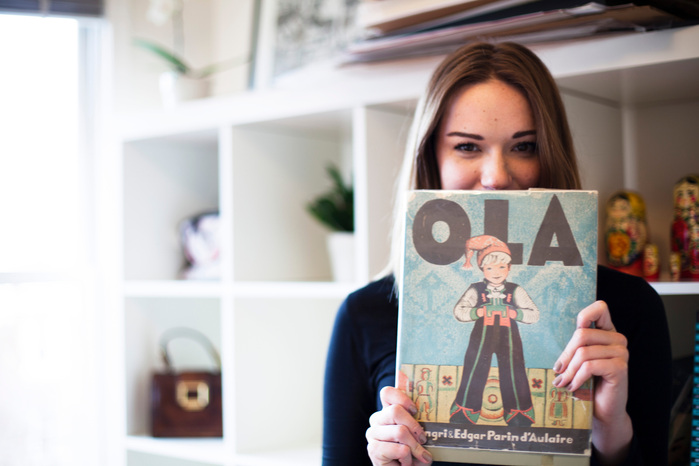 carson ting











Born and raised in Toronto, Carson Ting moved out to Vancouver almost 7 years ago. After graduating from the Ontario College of Art & Design, He worked as an art director helping brands such as Nike Jordan, Lexus and Sony tell their stories through advertising.

He now does freelance art direction and runs his own illustration and creative studio called Chairman Ting, working on projects for Microsoft, adidas Originals, The Cartoon Network, Kidrobot and IdN magazine to name a few. He has been named as one of the top 200 best illustrators worldwide by Lürzer's Archive magazine and top 5 most creative people in Canada by Marketing Magazine in 2009.

His artwork is currently exhibiting at the San Jose Tech Museum in California.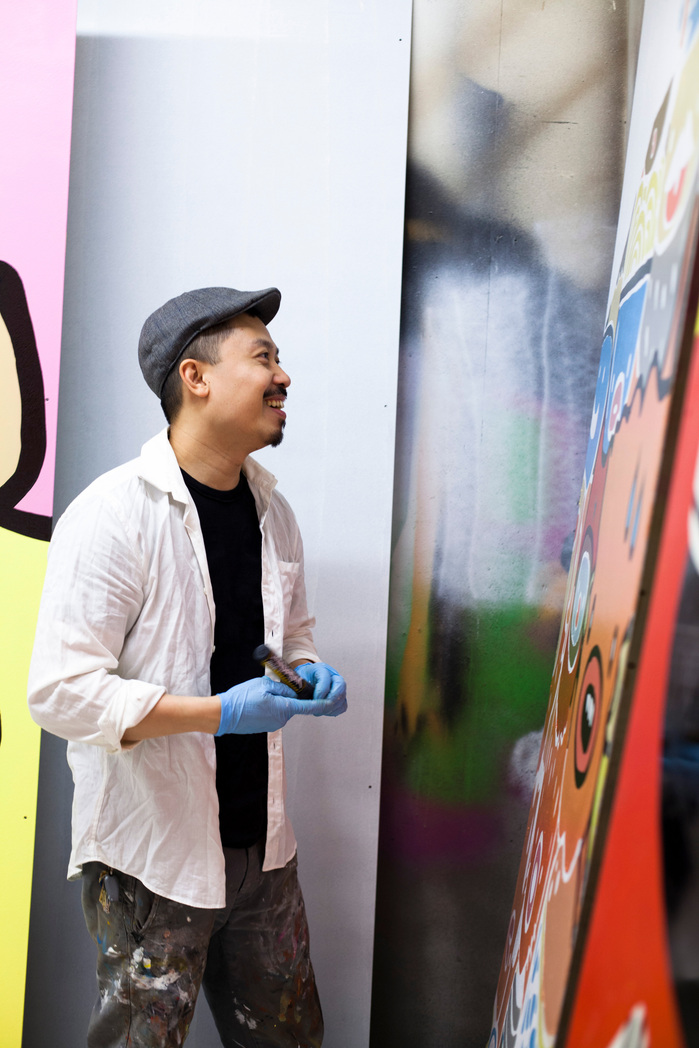 mark hall-patch






















Mark Hall-Patch is an artist currently residing in Vancouver, British Columbia, Canada. His works are mainly watercolour and ink drawings with narrative themes relating to concepts of storytelling, mysticism, folk art, the ephemera of cultures, memories of home, advancements in technology and sociological phenomena.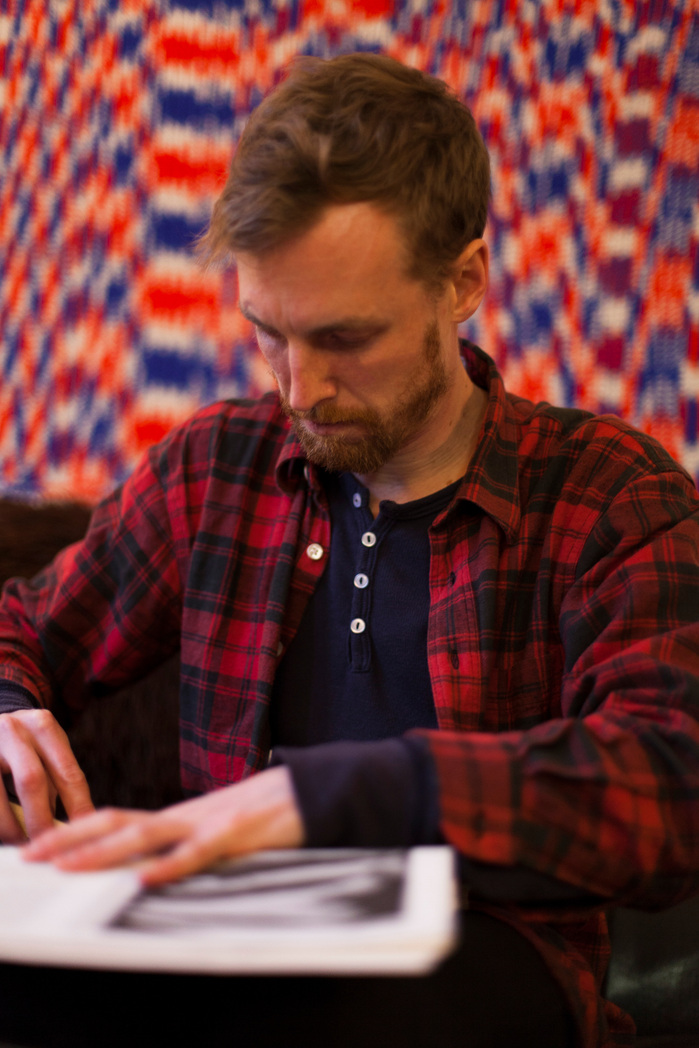 ali bruce
Ali Bruce is an artist living and working on the east side of Vancouver. Her work is wavy and weird, inspired by illustration, street art, print and sign making. Near the end of her time spent at Emily Carr University, she sought to discover more about the city's consistently changing creative spaces, its wide range of studios, various forms of artists, and the co-cultural lifestyles of people in general. Ali is from Kenora Ontario, causing her to naturally seek out local energy and the small-town vibe.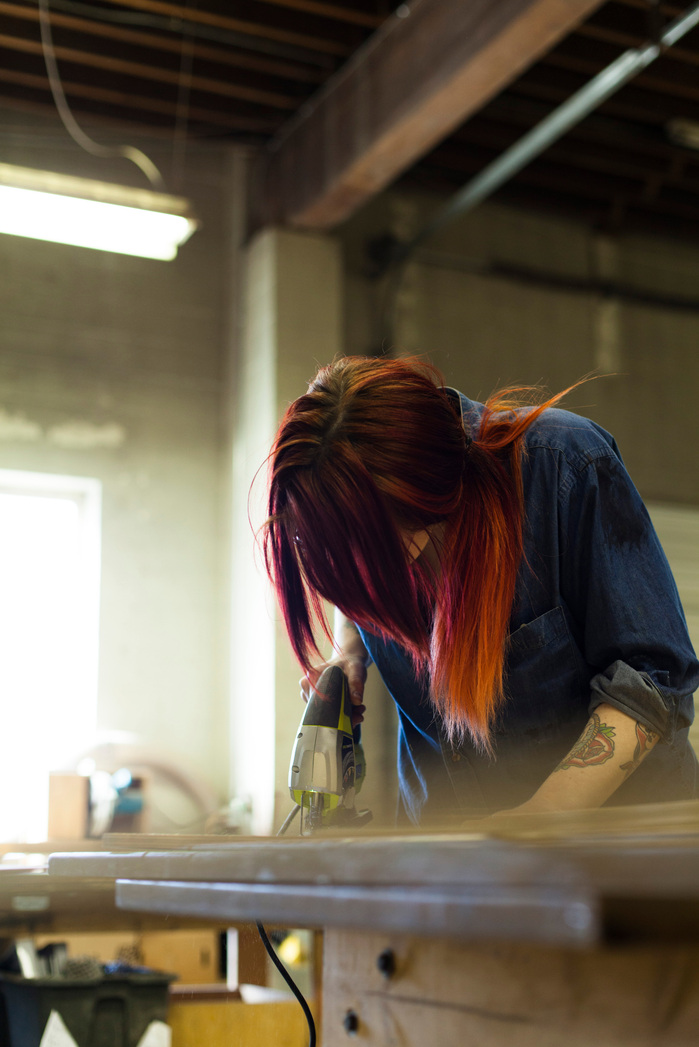 ben frey






















Ben Frey graduated from Capilano University Design and Illustration program in 2007. As an illustrator Ben helped create three children's books with Annick Press, and Simply Read Books, and has been published in Discorder Magazine, The Walrus Magazine, and The Globe and Mail. His work has been exhibited in Vancouver, Toronto and Berlin.
steffen quong














In October 1985 Nintendo NES was released. Steffen Quong was born January 16, 1986 in St. Paul's Hospital. The Soviet Union had 3 years to go. "Say you, Say Me" by Lionel Richie was #1. The Internet Engineering Task Force had their inaugural meeting on that day. That month Voyager 2 passed Uranus. The Challeger Space shuttle exploded. The following month, the Mir space station was launched. Out of Africa won Best Picture. Chernobyl. The wildlife in the Chernobyl area are among the biggest game in Russia. Most of the animals have cancer but their short life spans make it a non-factor. Mike Tyson won his first World title. A billion people have been added to the world population since Steffen had his first beer. 15 percent of everyone who ever lived are alive right now.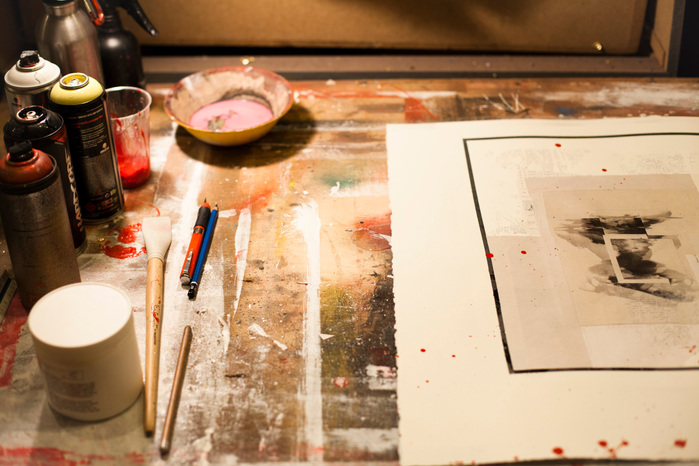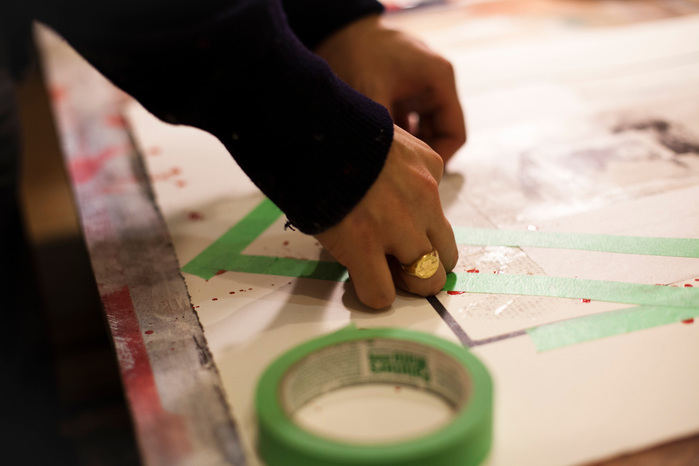 stephanie frame










Stephanie Frame is a Vancouver-based artist primarily working with the medium of paper in various forms. By altering the surface of paper, whether through needle and thread or ink and press, she explores the division and formation of space and line through delicate constructions. Influenced by the world of science and its intangible elements, Stephanie wishes to investigate these invisible forms and make tangible the world beyond the everyday. Her works allow for an intimacy and visceral connection with these ethereal elements of the universe.

Stephanie received her Bachelor of Fine Arts from Emily Carr University in 2011 and has exhibited throughout British Columbia, including the Nanaimo Art Gallery, Richmond Art Gallery and Kelowna Art Gallery and her work is available at the Art Rental and Sales Program though the Vancouver Art Gallery. She is also in public and private collections across Canada.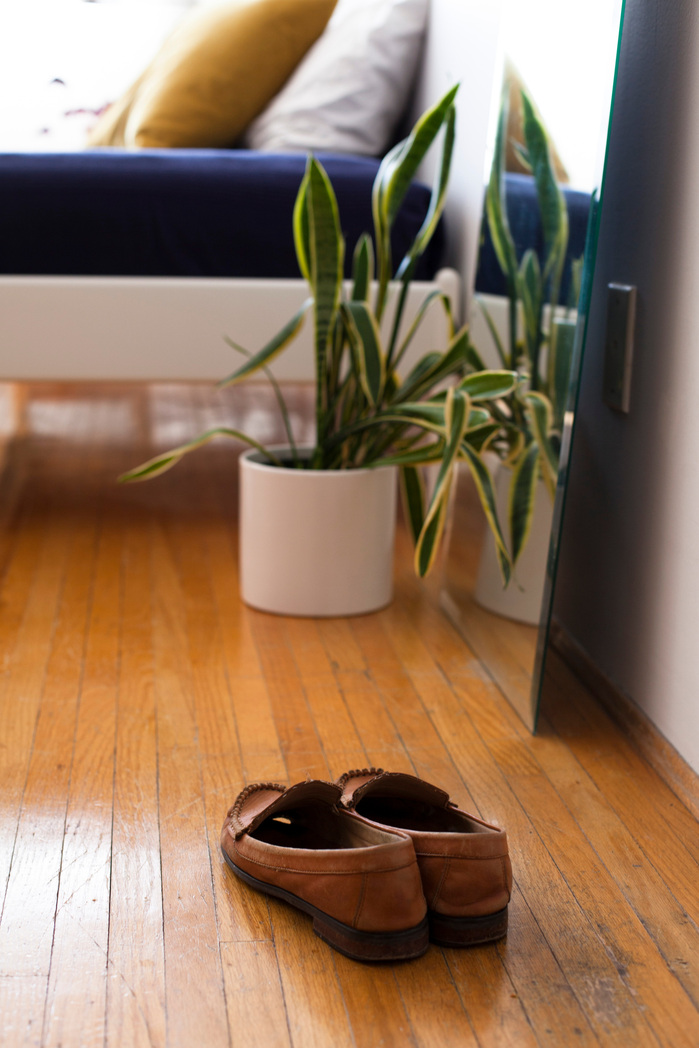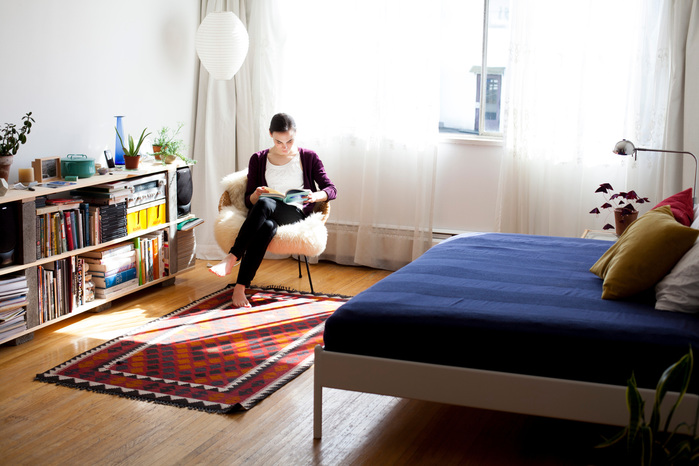 brandon cotter


















Brandon Cotter is an artist and illustrator living and working in Vancouver, BC. He attended Emily Carr University and graduated with his bachelors in 2010. He occupies his time painting, crafting, drawing and building, also enjoying the simple pleasures of producing zines and other small run art publications with his brother and friends. He co-runs the recently established art gallery, FIELD Space with his two close friends and works full time as a graphic designer. His work at the moment is a romantic meditation on western youth culture - all of its splendors and horrors.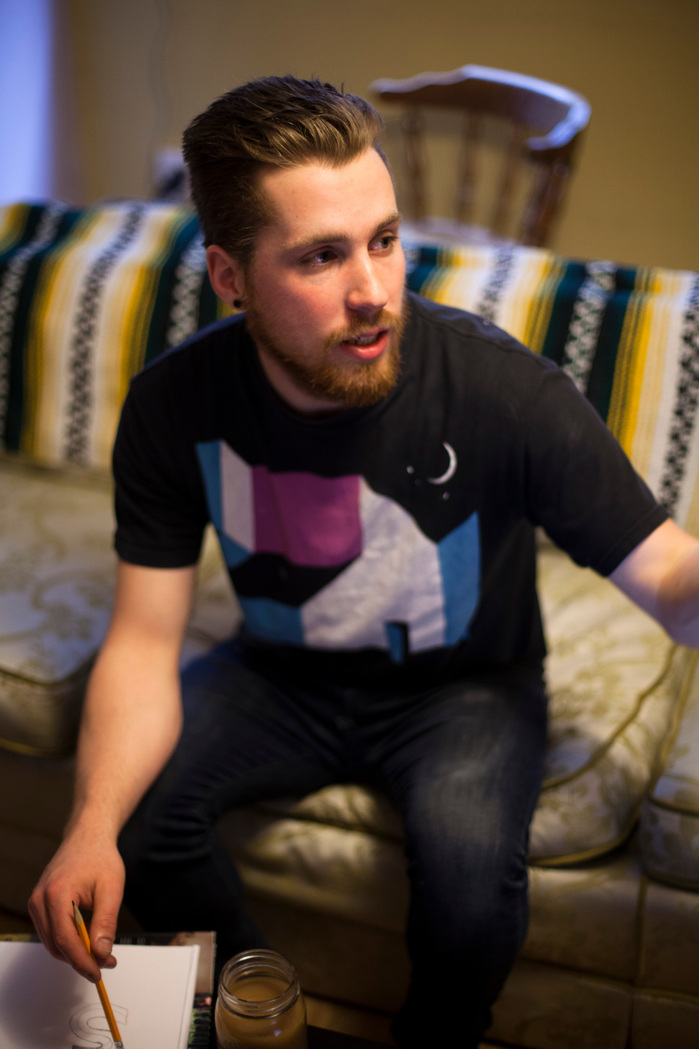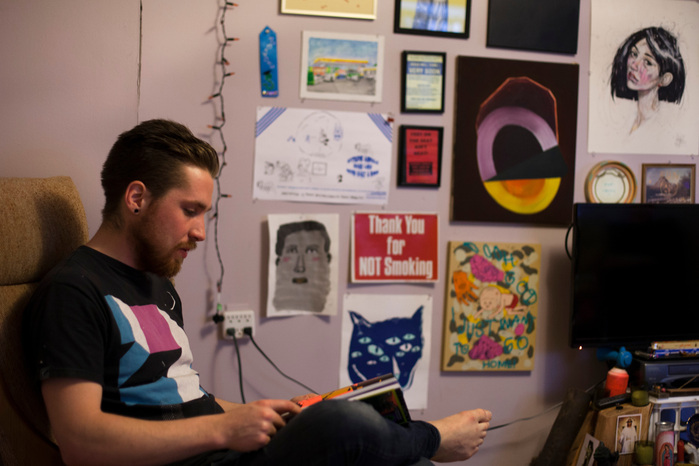 erica wilk



















Erica Wilk is an artist originally from Edmonton, AB and currently living and working in Vancouver BC. She studied Fine Art at Grant MacEwan College, Contemporary Art in India with Simon Fraser University and received a BFA from Emily Carr University in 2011. In her studio in Chinatown she works with many mediums from collage to bookmaking to video. Her most recent work is a series of objects that combine organic and synthetic materials.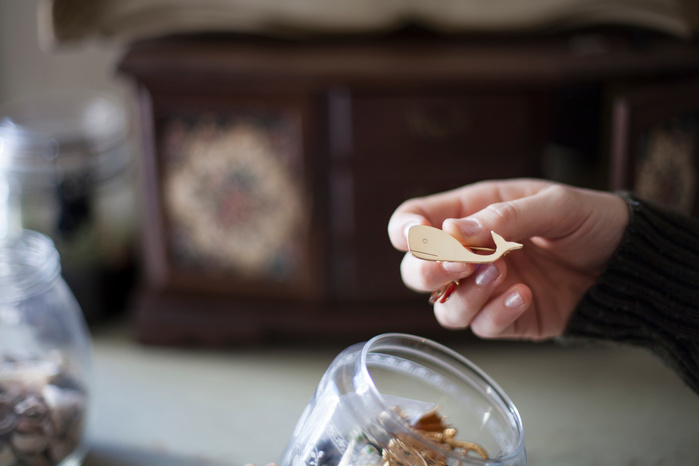 brent clowater
















Brent Andrew Clowater is a graphic artist and painter in Vancouver, BC. His graphic designs heavily incorporate hand drawn illustration and his primary painting medium is watercolour, which he applies in a fresh and vibrant way. Brent has an eye for capturing detail and expression, he paints in a way that draws attention the natural qualities of the watercolour. Often mixing his colours in pools of water on the paintings surface, Brent allows transparent rivers of pigment to flood into the shadows and light. Often referencing his surroundings, Brent begins his paintings with lively, gestural drawings that are unique in style. His final work's depict scenes which are colourful and whimsical, yet detailed and full of life.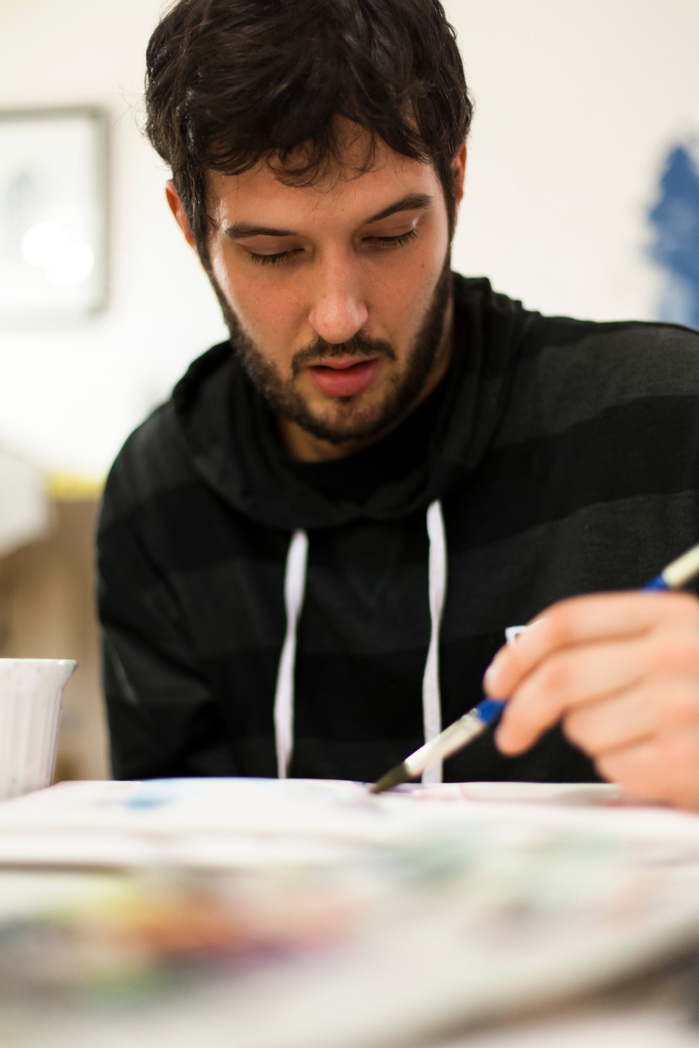 mel king


















Mel King is interested in exploring painting as a phenomenological experience that derives its power from nature, where the boundaries between the observer and the observed dissolve into a symbiotic relationship of transformation. Her process involves very little planning, if at all. She lets go of plans, schemes and expectations and instead relies on her fond familiarity of materials and personal sensibilities. Most of her works contain an ancient super algae that remains alive until it transcends into paint. As time unfolds, the real work begins.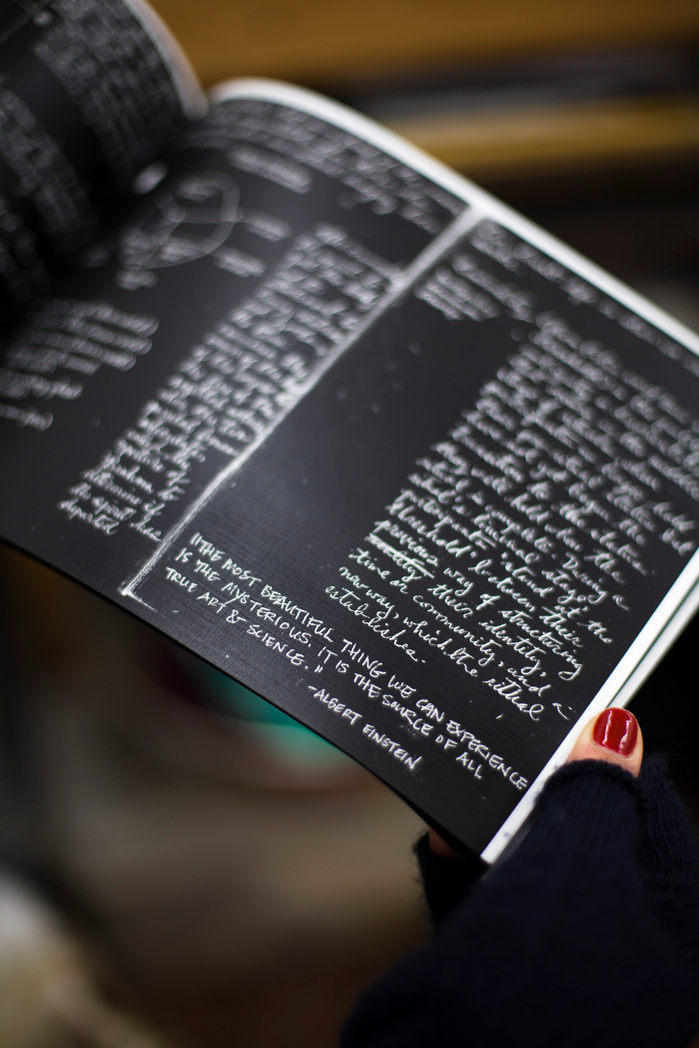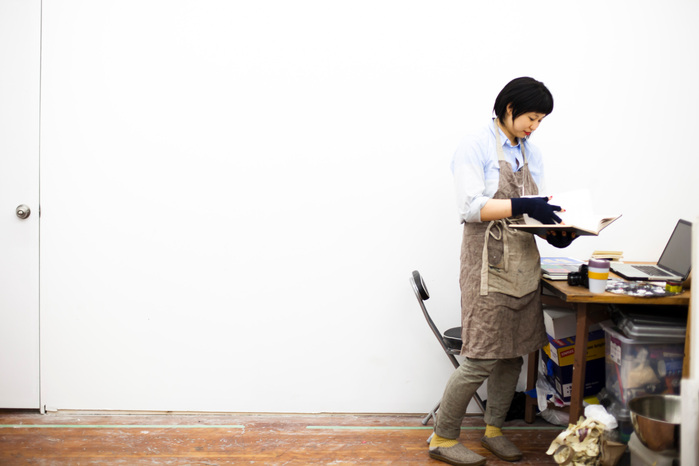 colin moore




















Colin's an artist that works in ideas – not specific mediums. Being multi-mediumed, and interested in creating art that engages its' viewers, he creates and curates around an experience. He approaches creating art in a way that intrigues, encourages interaction and enables someone to relate to it, and integrates that intention into everything he builds, moulds, paints, collages and draws. Colin creates & curates experiences.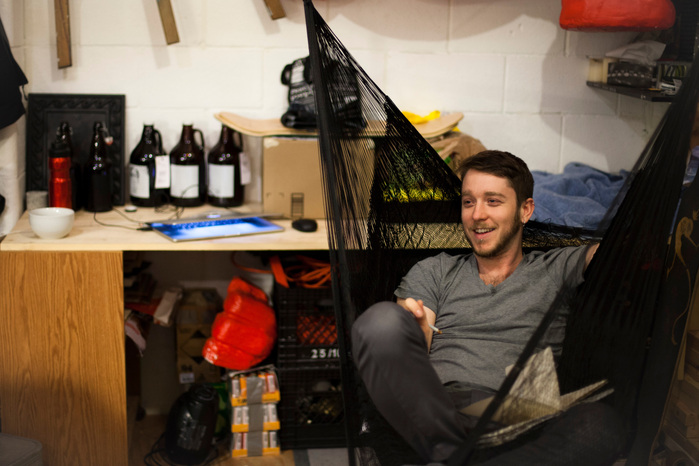 sarah gee miller














Sarah Gee Miller is a lives and works in Vancouver BC. She works with archival cardstock, often painted in acrylics, to make collages revealing an interest in regularity, equilibrium and the formalities of hard-edged abstraction. The superimposition of vibrant colour and mathematically-derived forms results in what she calls utopian geometry – that is, acknowledging there is rationality and clarity alongside the magical properties of symmetry and beauty.

In the last few years she has had several group shows and four solo shows. Her work can be found in corporate and private collections across Canada, in Britain, the United States and Australia and has recently been featured in Juxtapoz Magazine as well as the upcoming Papier 2014 art fair, held in Montreal.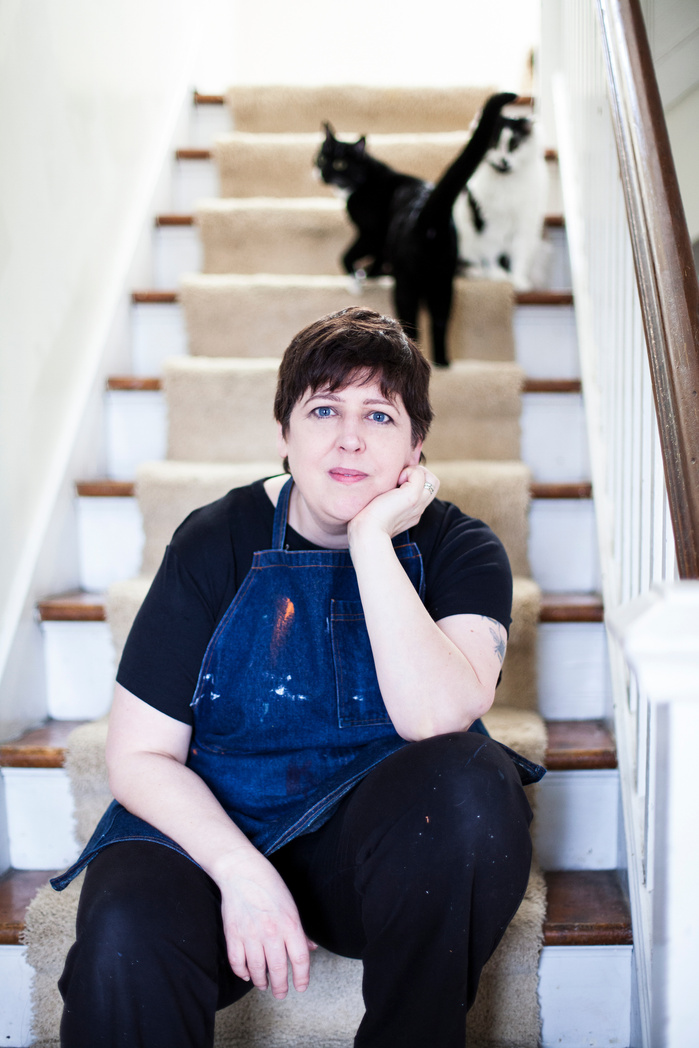 c.r avery














Fourth-floor apartment, East Vancouver, stockpiled secondhand canvas and dime-store paint, charcoal sketches on stretched floral drapes.  No need to hold out for perfect studio circumstance, seizing the then-n-there hour, splashing the living room floor, mid-Sunday afternoon rolling to the radio, or conversing in the 1990's hip-hop crazy glue of night while the neighbour's TV flickers in the window across the alleyway. Everything gets zeroed in the type rope walker cross-hairs under 80-watt-bulb electric frost light, brush moving swift to the eye's intuition, portraits hanging like flowers and post-it-notes pressed between the pages of E.E. Cummings and Baudelaire, saying "Wake up alive, stride into night, tackle your art with exuberant focus and leave the brushes dripping by the bathroom sink--- there's no such thing as still life." – Miss Rose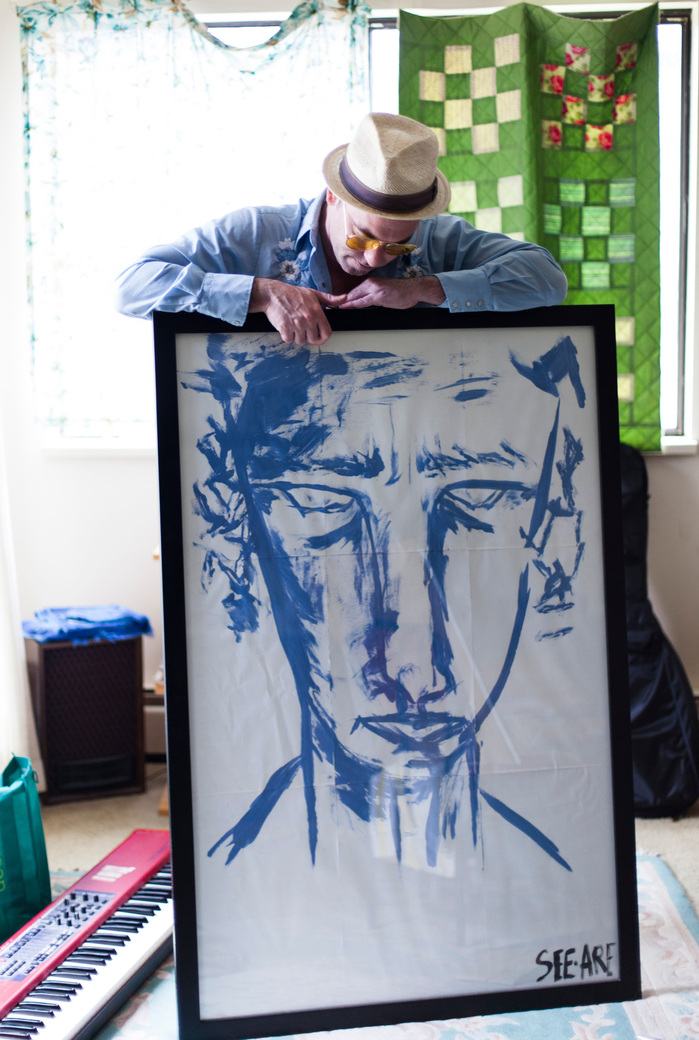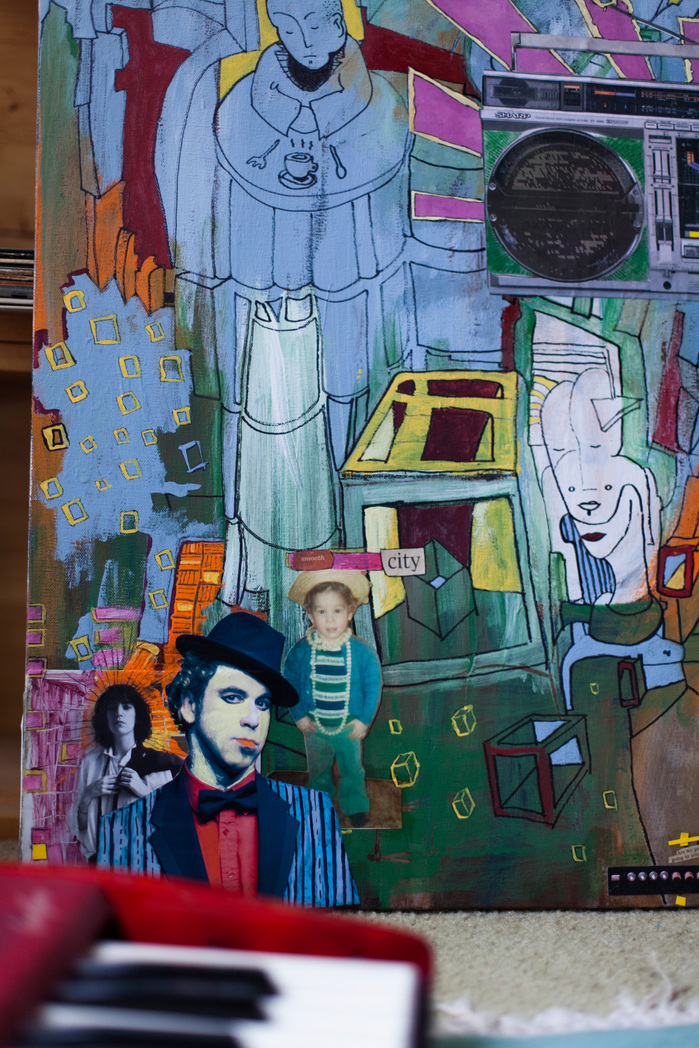 coreena lewis

















Coreena Lewis is a Vancouver based freelance designer and illustrator currently living in Mount Pleasant. Her work has been printed in several international publications including Mexico City's "Oh! Dear" and London's "Human Mouth" as well as locally in Ion Magazine.

Her style reflects her personality; quirky, colourful and a little bit strange. While most preferably working with watercolour, she is constantly creating, collecting, appreciating, and storing patterns inspired by her west coast surroundings for inspiration and use in both her illustration and design work.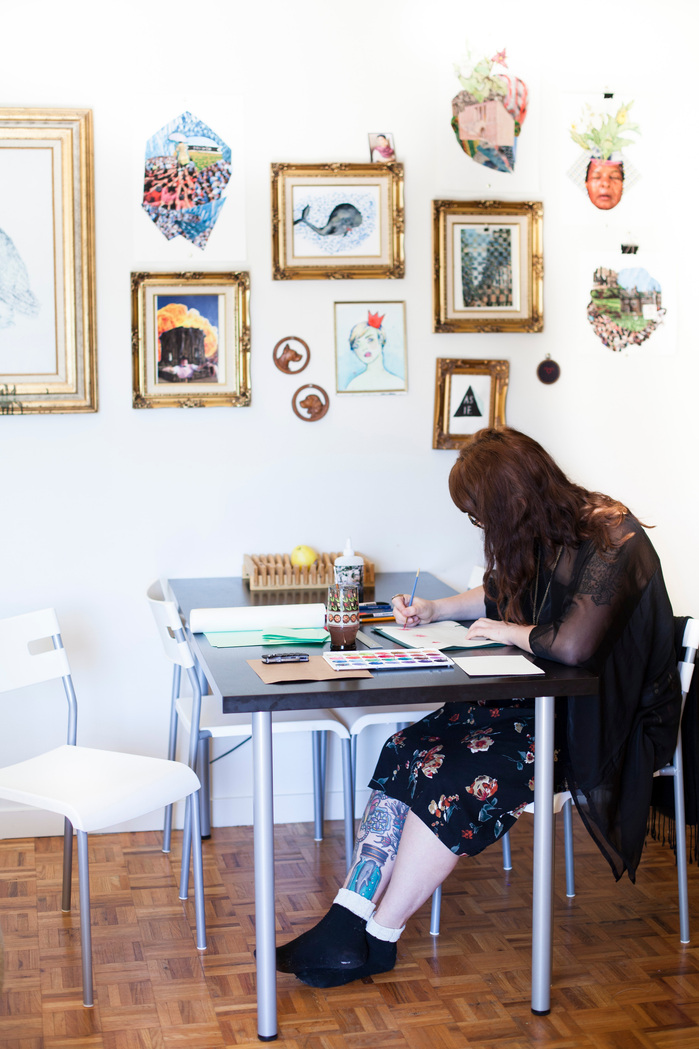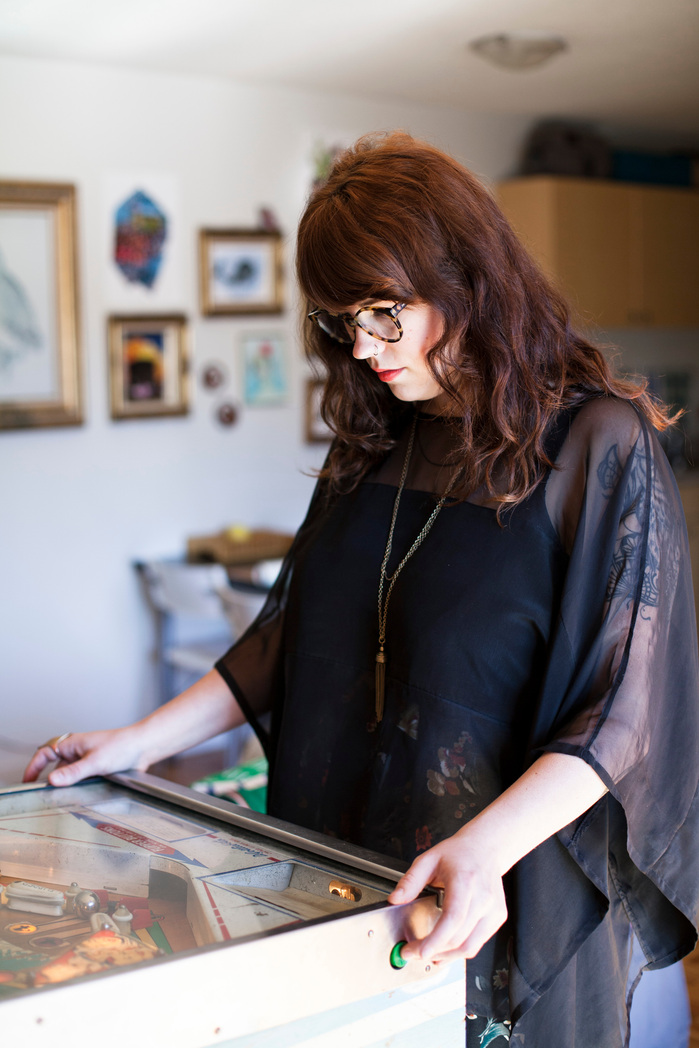 daniel jefferies























Daniel Jefferies is a painter, living and working in Vancouver, BC, Canada. He was born in Stockholm, Sweden in 1988. He received his BFA from the Emily Carr University of Art and Design in 2010, and subsequently received his MFA in Painting from the San Francisco Art Institute in 2012.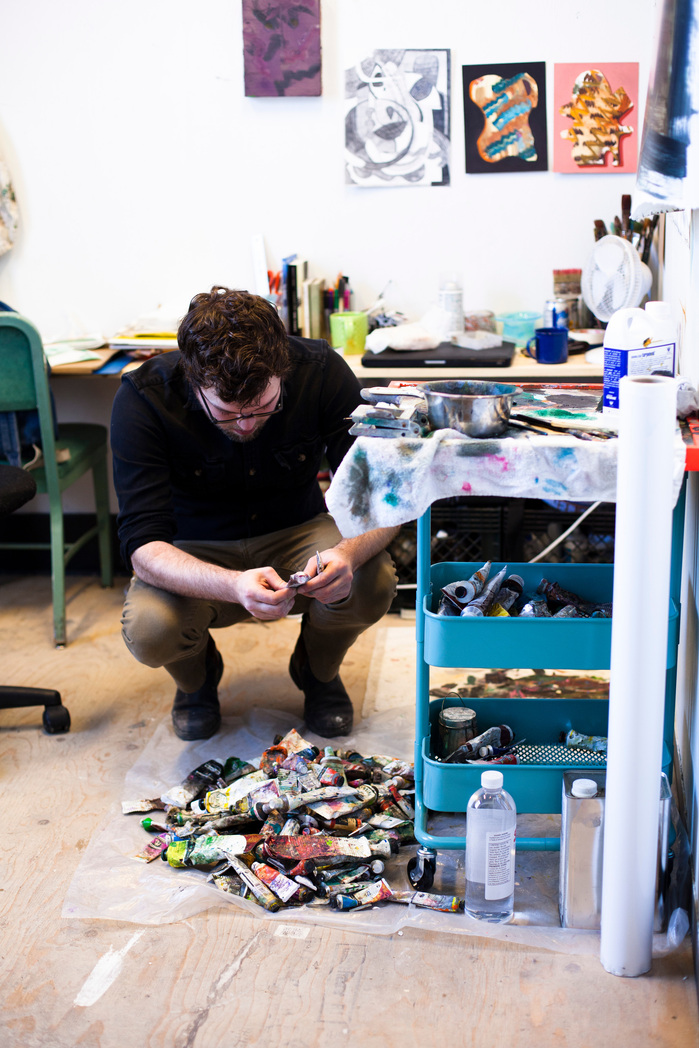 katie so



















Born and raised in East Vancouver by a Swiss mom and a Chinese dad, Katie has always felt a little out of place. This sense of duality taught her to develop an identity all her own, and she expresses that sense of self through art. After graduating from Capilano University's Illustration and Design program she pursued a career in illustration. Primarily working in brush and ink with limited colour palates, her work explores raw insecurity and personal identity. Her work can primarily be seen, reblogged by young internet divas yearning to express themselves.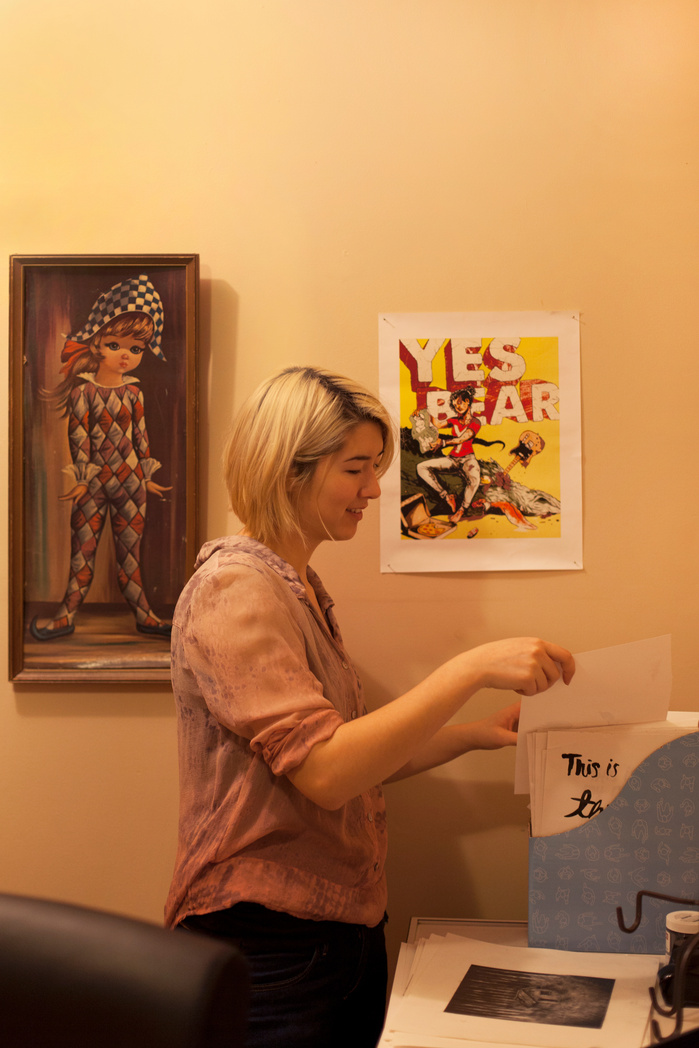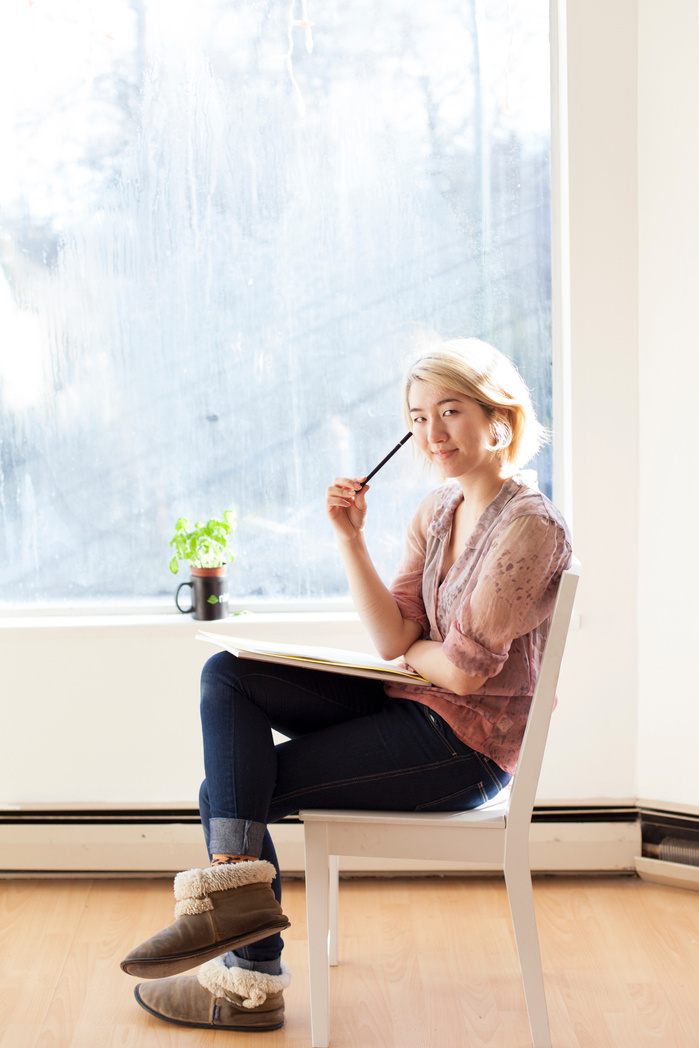 sean karemaker









I spend my evenings drawing harmless pictures based on romance. I run my fingertips over that unopened letter. The paper was full of age, torn at the edges. I find momentary validation from temporary lovers at one night shows. I find a secondary spot in the back of a cafe on Broadway where I feast on weed balanced by coffee and hidden rum.

Sean Karemaker is an artist living in Vancouver, BC. After a childhood obsession with reading and writing comics, he obtained a diploma in graphic design from Malaspina University-College in Nanaimo (2002) and began a career in 3D design for video games, with freelance work in graphic design and illustration. A newcomer to the comics scene, he began to draw comics again after moving to Vancouver as a way of cataloguing his experiences observing people in the city. Karemaker been exhibiting at local art spaces with exhibitions at The Gam Gallery, The Gropps Gallery, The Seymour Art Gallery, The Pendulum Gallery and the Ayden Gallery.
korey moran
















Korey Moran is a Vancouver born oil painter who works from her home studio in the city's Mount Pleasant neighbourhood. Her work explores candid postures of the figure in realistic or dream-like environments. Korey sources either from photos she captures casually, or photos taken by her father to bring focus to authentic moments of tension and whimsy. By manipulating the space that the figures exist within, she allows room for the personal nostalgia or fantastical musings of her viewer. Korey and her sister, Kasey Moran, organize the Vancouver charitable art auction, "Goat Money," which helps to finance an independently run women's micro-credit program in Olkoroi, Kenya.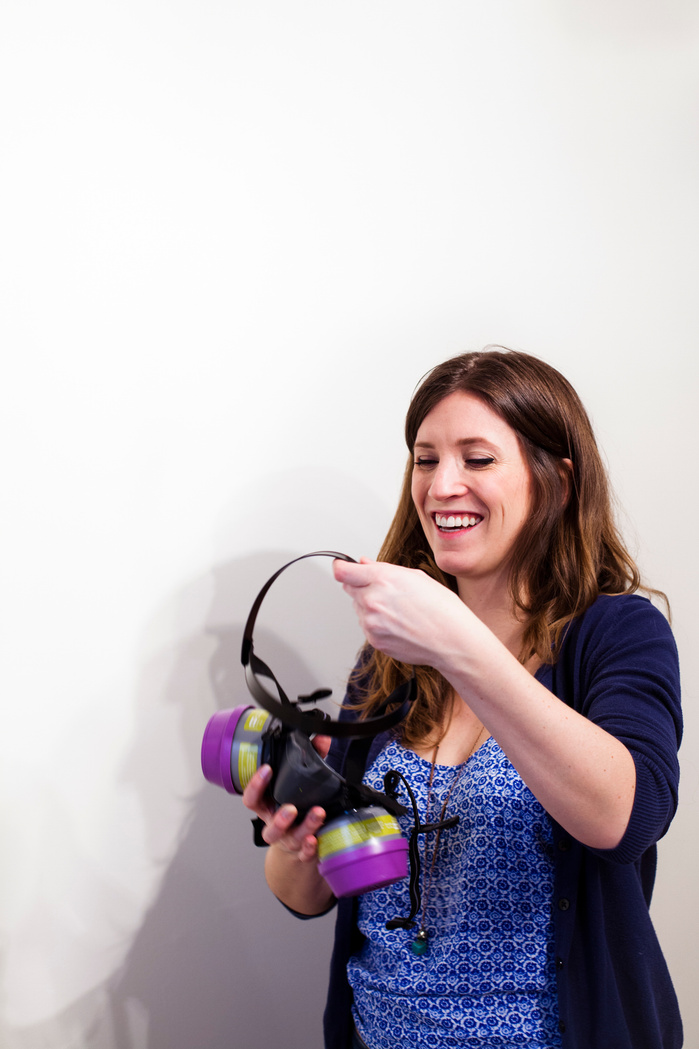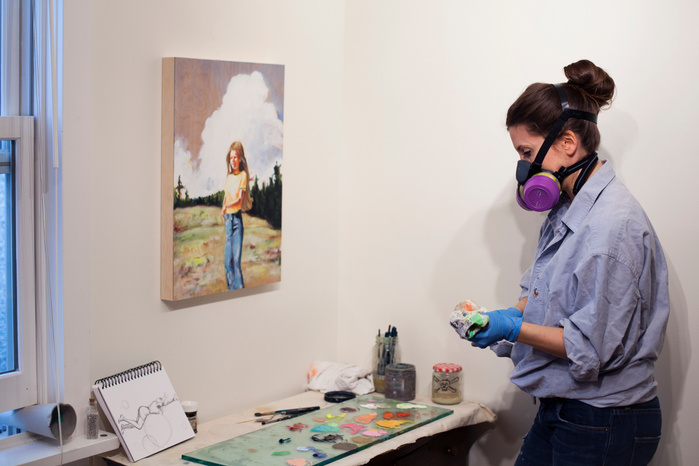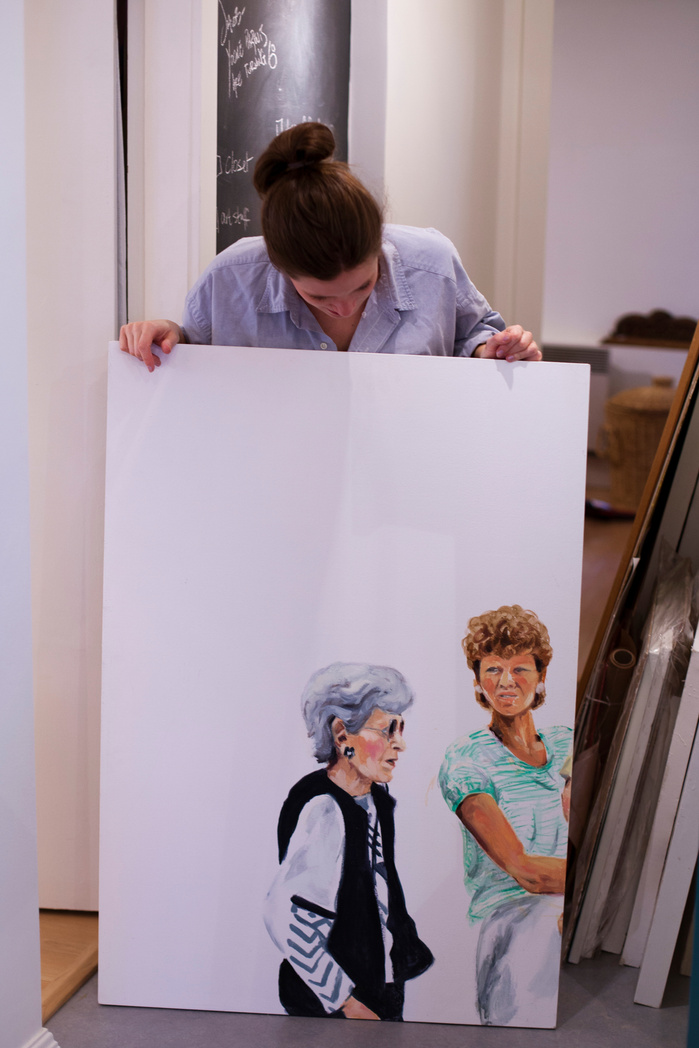 nick fabin













Nick Fabin a multi-talented visual artist with a strong passion for creating vibrant and imaginative traditional and digital illustrations. He is originally from Santa Fe, New Mexico, but has lived and studied in many areas of North America, and he currently resides and works as a freelance Graphic Designer and digital Illustrator in Vancouver, BC.

Nick has always had a wide array of artistic interests and this constant curiosity has allowed him to pursue many artistic mediums and styles. The piece he created for Duality expresses this multi formality of inspiration by conveying ideas influenced by nature, technology, Surrealism, Southwestern Native art, Anime, Art Deco, and African tribal art. Using these inspirations, he has created a myriad of ideas, objects and symbols in an attempt to portray a window into the vast imagination.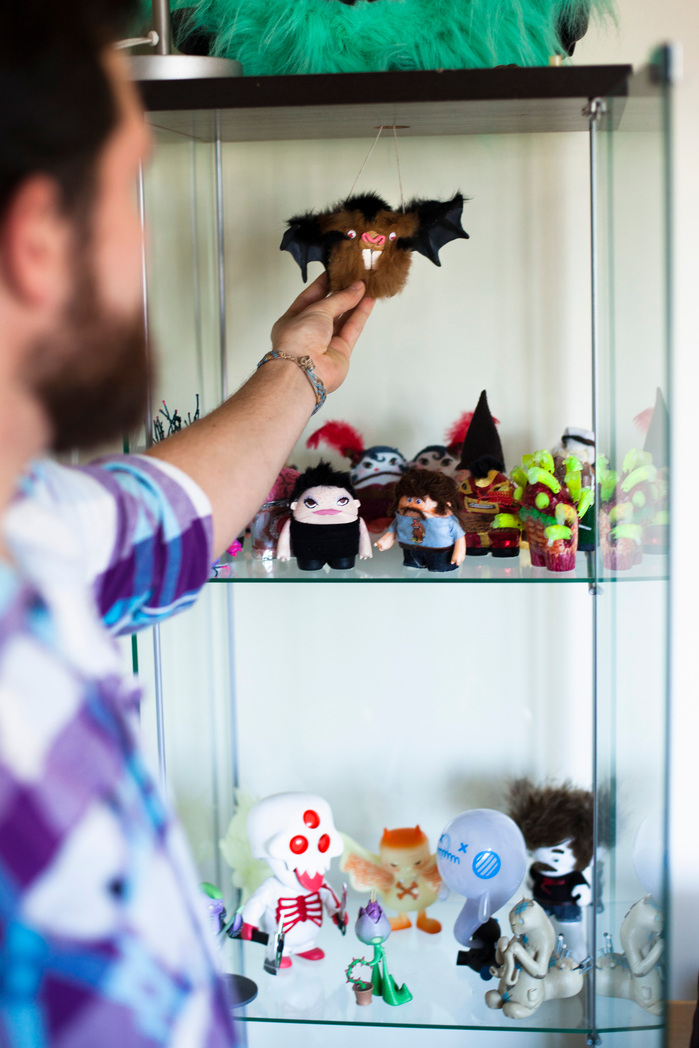 nicole stishenko














Nicole Stishenko is a Canadian designer & artist based in Vancouver. She has attended UBC Okanagan for fine art & carries a degree in publishing from Langara.

Although she primarily views herself as a fine artist, Nicole works full-time as a graphic designer and production artist. She is the sole designer for Juno nominated musicians, Yukon Blonde, and was the lead designer and art director for Canadian label, Nevado Records.

Though interdisciplinary in nature, Nicole most commonly utilizes drawing, painting, and photography to explore her world— a humble mix of honesty, curiosity, and self-reflection. reflection.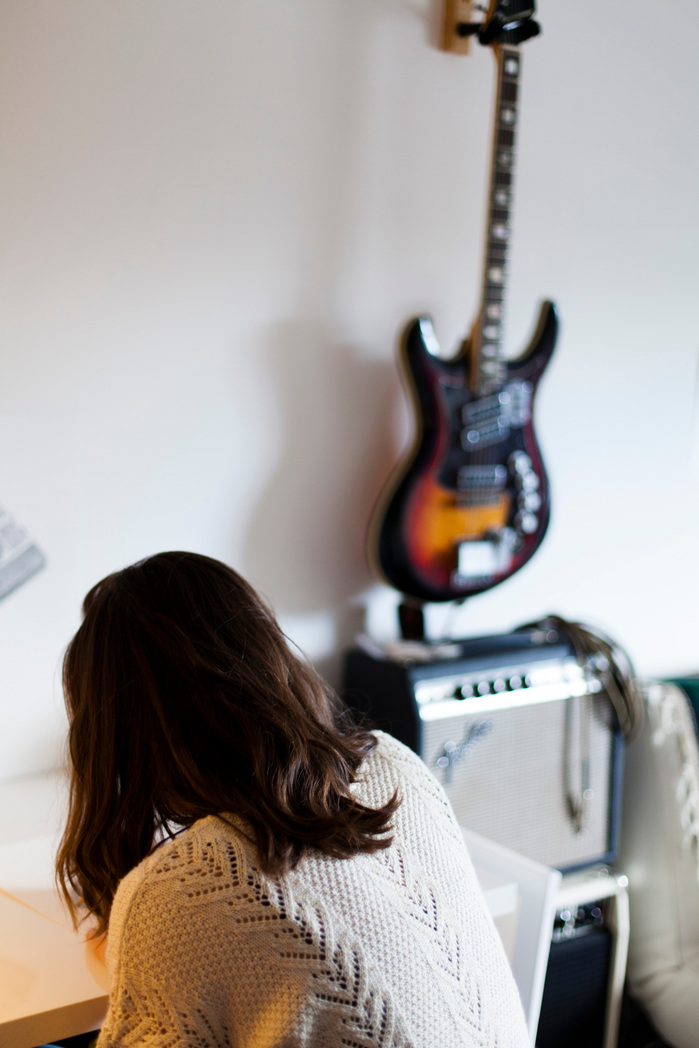 priscilla yu
















Priscilla Yu is an artist and illustrator based out of Vancouver. Driven by wonder and curiosity in the patterns and natural laws within nature, as well as by an interest in human perception, her work employs geometry as a stylistic constraint or law within sharply colourful, whimsical, and patterned worlds, often playing with optical illusions. The process and exploration involved in creating her compositions are her entry point into understanding concepts of mathematics and of the Universe. She received her BFA from the Emily Carr University of Art and Design in 2013, and can often be found in her East Van studio.. Her work has been shown locally at The Fall, Rize, and The Concourse, and as well as published in The Discorder, and Woo.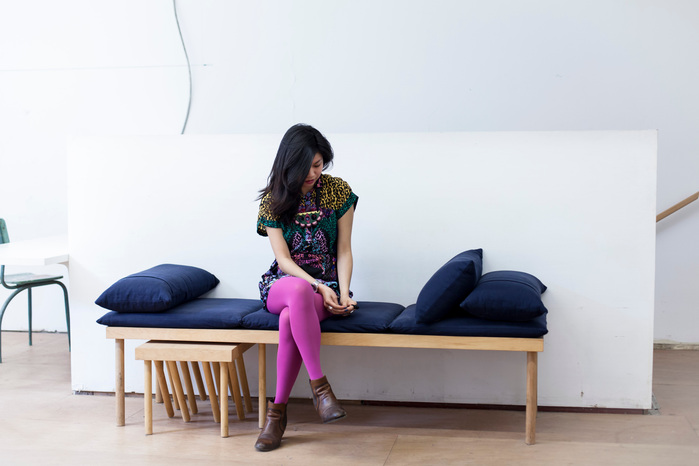 michael markowsky



















Michael Markowsky is Vancouver-based artist whose practice combines painting and performance, and has exhibited extensively in museums and galleries across the United States and Canada. In 2002, he received his MFA in Painting from Art Center in Los Angeles. Last year, he became the first artist to create art while travelling at supersonic speeds. He created 100 drawings while flying in a CF-18 Hornet fighter jet plane, as part of the 'War Artist' program. A documentary film about the project will be released in September 2014.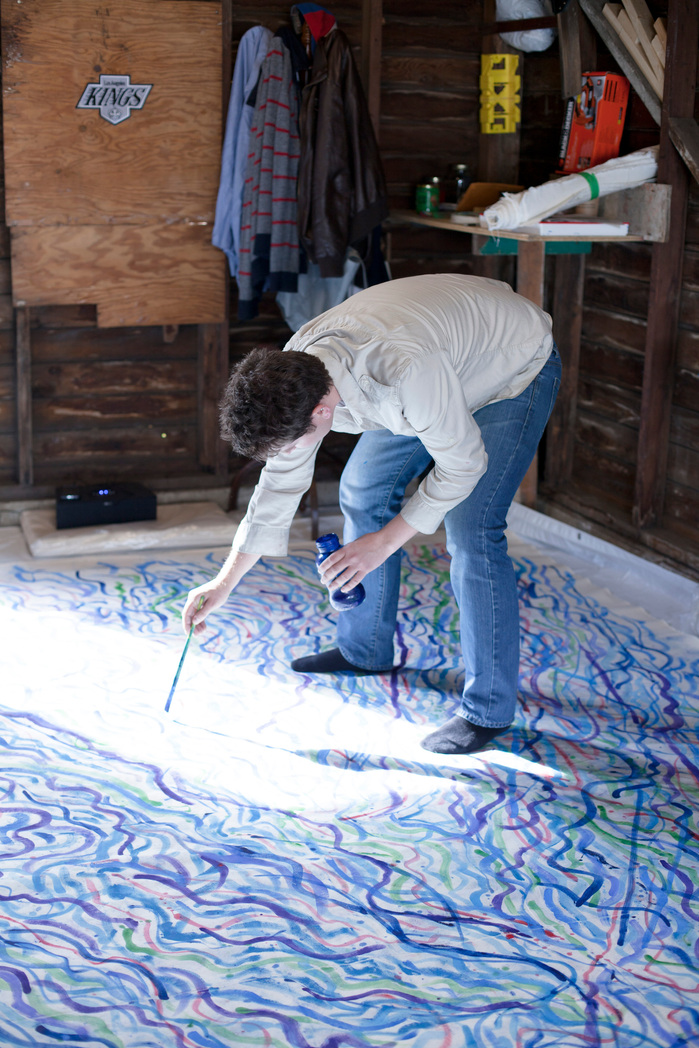 jo neville











Joanne was born in Cork, Ireland in 1977, it was here that she developed a keen interest in art, as a young girl always creating and experimenting with ideas.

She has spent the past decade working in the design field as an Interior Designer in Ireland and currently in Vancouver. She went on to win two commercial IDI design awards. Her creative design skills range from mill-work design, furniture design and restoration to lighting design.

A lifetime interest in art lead Joanne to study classic realism with Nicole Sleeth in her artlier style classes from 2012 - 2014. It was from here she has learnt how to draw, studying portraiture and anatomy, and becoming proficient in various media including charcoal, conte and oil paint. This lead her to develop a process oriented drawing style characterized by extreme detail.