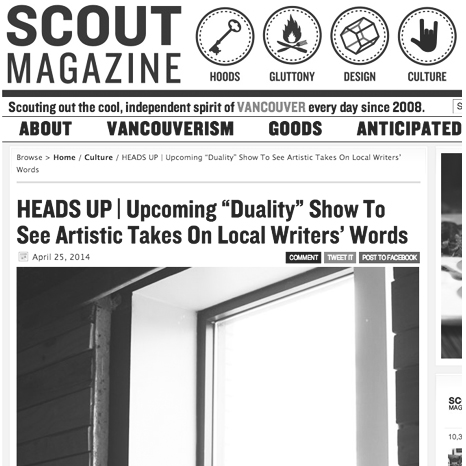 Grady Mitchell
| When someone looks at a piece of art, they bring with them an infinite knot of variables – every experience that has shaped them into the person they are at that moment, standing in front of that artwork, influences the unique way they interpret it. Curators Shannyn Higgins and Erica Wilk hope to explore that phenomenon with their upcoming show, Duality.
The two approached 25 Vancouver writers and asked for some words – a snatch of song lyrics, a few verses of poetry, a particularly beautiful passage in a notebook...cont.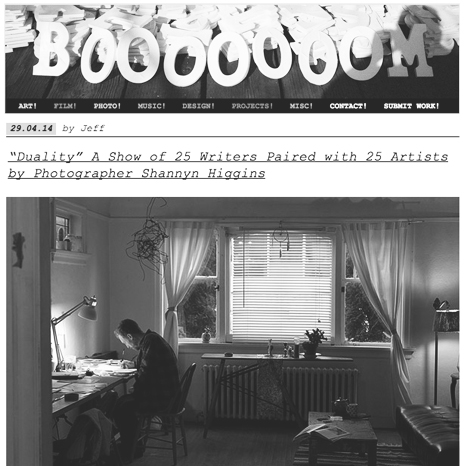 "Duality: An Art Experiment"
opens this Friday at East Van Studios in Vancouver. The show, created by photographer
Shannyn Higgins
, pairs 25 writers with 25 visual artists. The visual artists created works based on the words they were given by the writers. Shannyn photographed all 50 participants and has produced a book of the works and the people who made them...cont.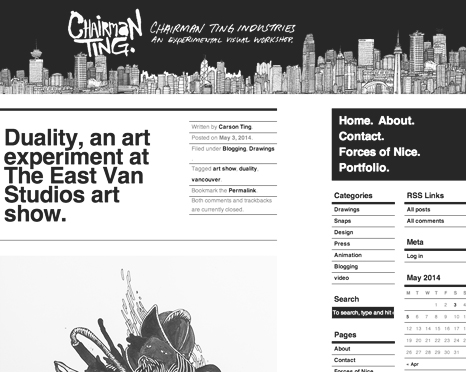 We're proud to have been part of this amazing show called
Duality, An Art Experiment
project by the talented photographer,
Shannyn Higgins
and designer
Erica Wilk
. The show opened last night at the East Van Studios and continues on today. The show consists of
25 artists
and interpreting words from
25 writers, poets and songwriters
. It was great to see so many new and familiar faces under one roof celebrating art and culture. We need more events like this in
Vancouver
! Big ups to the girls Shannyn Higgins and Erica Wilk for pulling off such a successful show...cont.