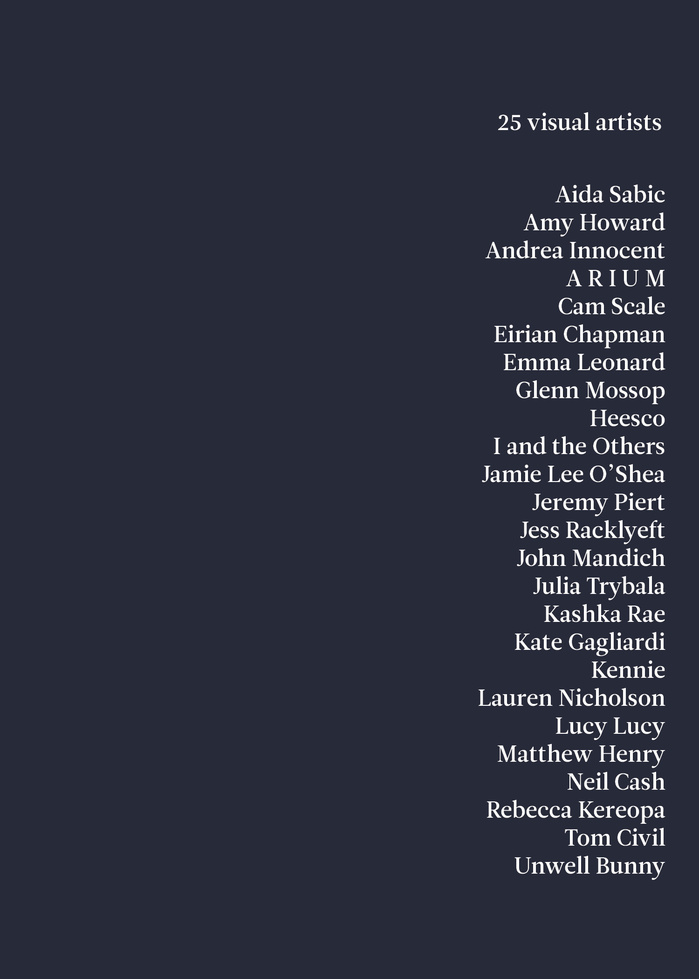 A R I U M















For A R I U M Nature has always been a creative catalyst. Over the last 5 years Adrian has directed his creativity towards building miniaturized worlds within the confines of colorless glass in Carnegie, Melbourne. While running his business Exotic Aquatic, Adrian competes internationally as a world ranking Aquascaper and terrarium artist. Innovation drives Adrians' process, leading him in more recent times to combine his unique indoor gardens with fine art. A R I U M's work draws heavily from nature, sometimes painting vivarium's with elements of postmodern figurative realism. "Mixed media offers endless possibility and adventure to what I do. Having so much choice and opportunity is almost euphoric in a way." In his new space at Everfresh in Collingwood A R I U M is currently trialing new methods to create living, growing paintings as murals (aerosol), canvasses, glass, and eventually integrated into furniture.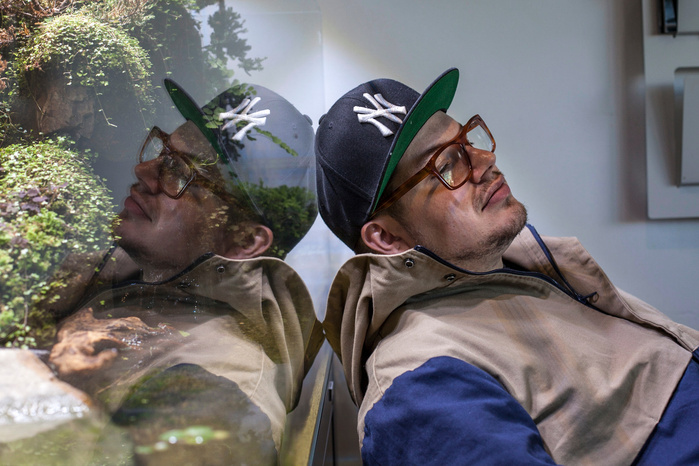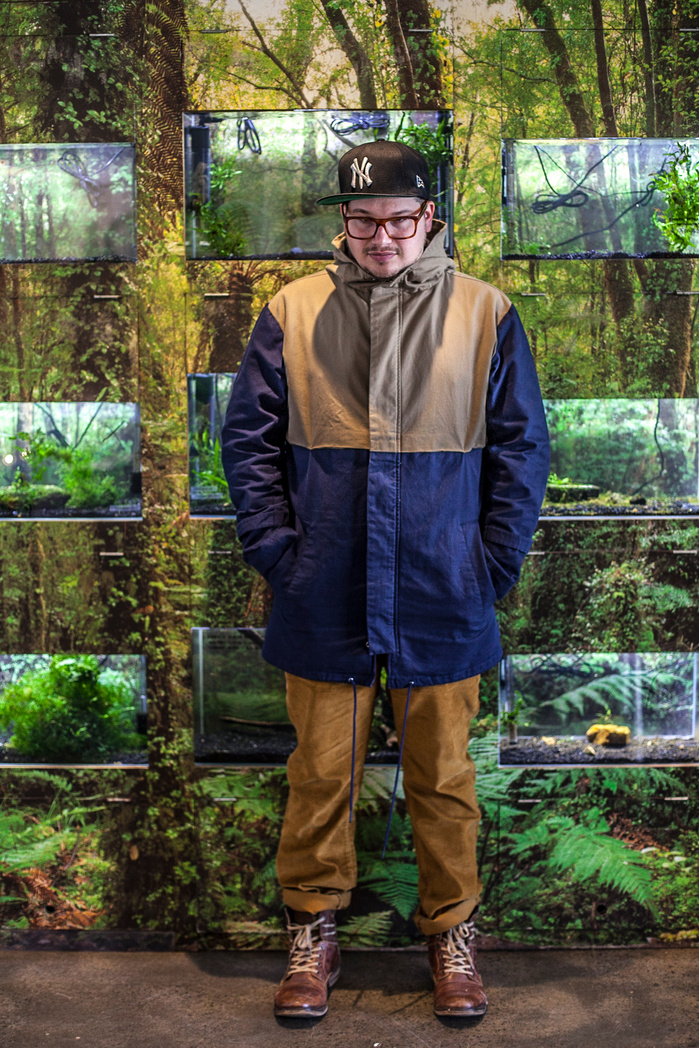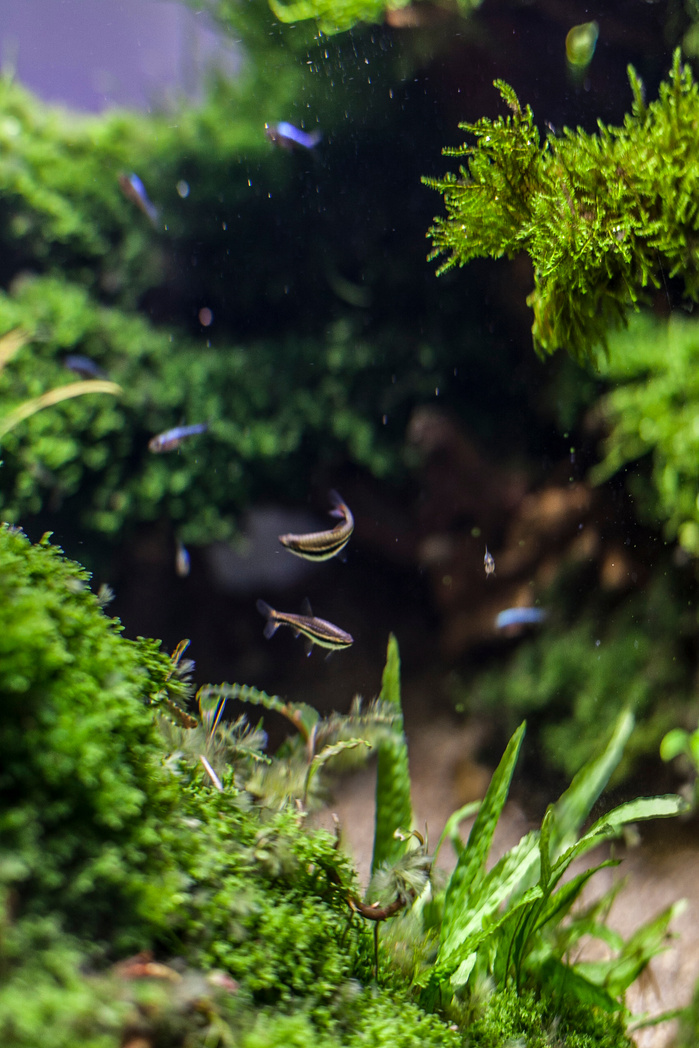 emma leonard






















Emma Leonard usually draws girls. Especially ones with melancholy expressions and sad eyes. Sometimes they feel so shy they just have to hide their faces altogether. Every now and then, if you say something that really pleases them, they just might give you the hint of a smile. However, that is very rare. Emma is a Melbourne based illustrator who combines traditional media with digital techniques to create carefully considered renderings of delicate femininity, fragility and ethereal beauty.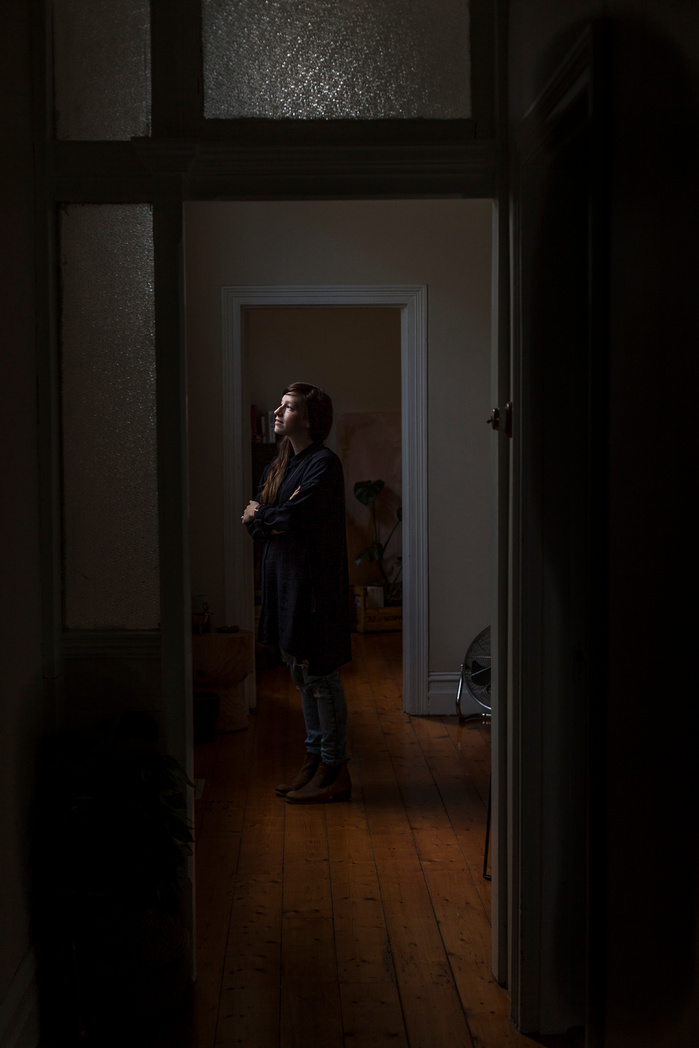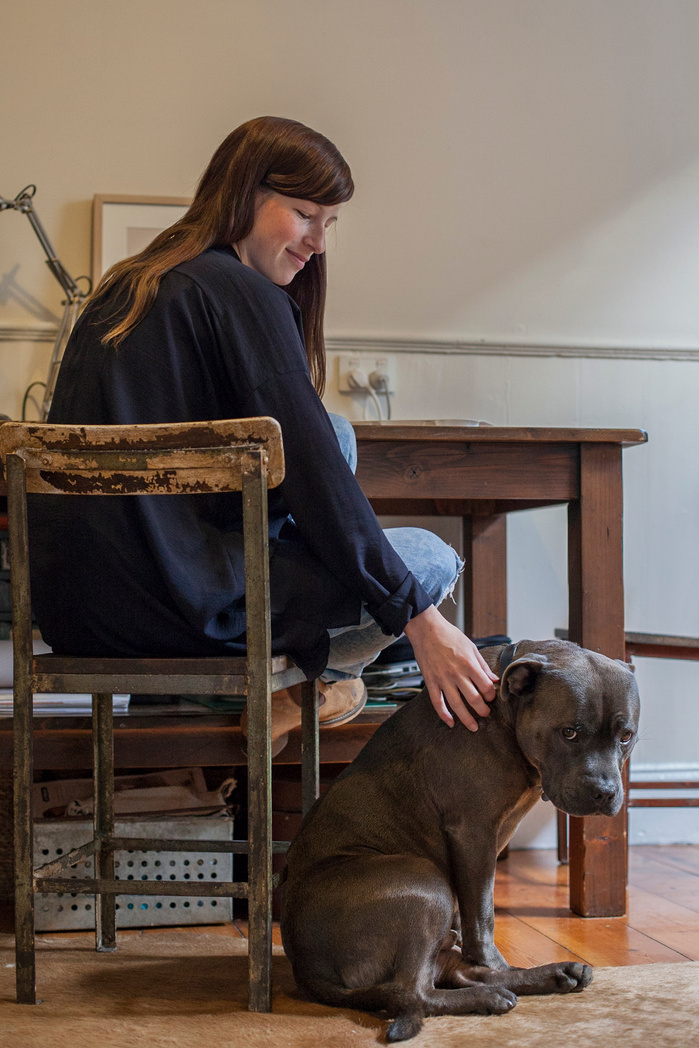 cam scale
























Cam Scale is a Melbourne based artist and illustrator, primarily working with acrylic and aerosol on walls and canvas. Starting out in graffiti he has moved on to gallery and commercial work, as well as completing a diploma of illustration in 2010. His artwork largely focuses on the world around us, inspired by people, landscapes and nature blending both abstraction and realism.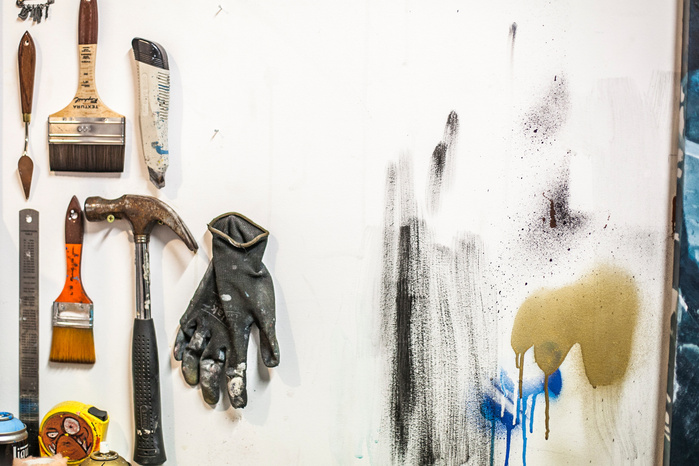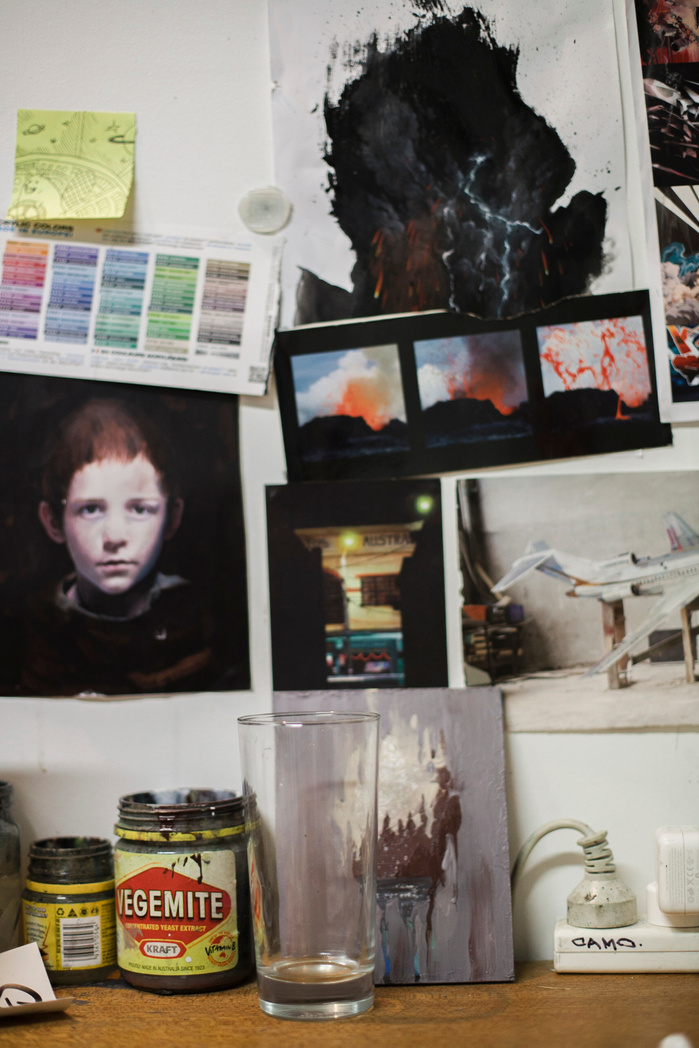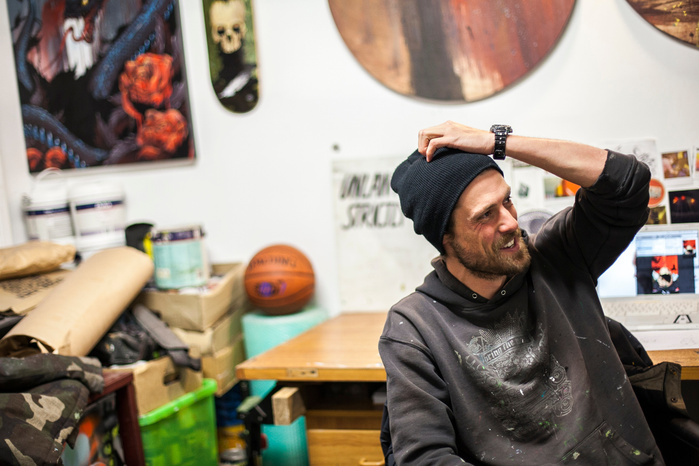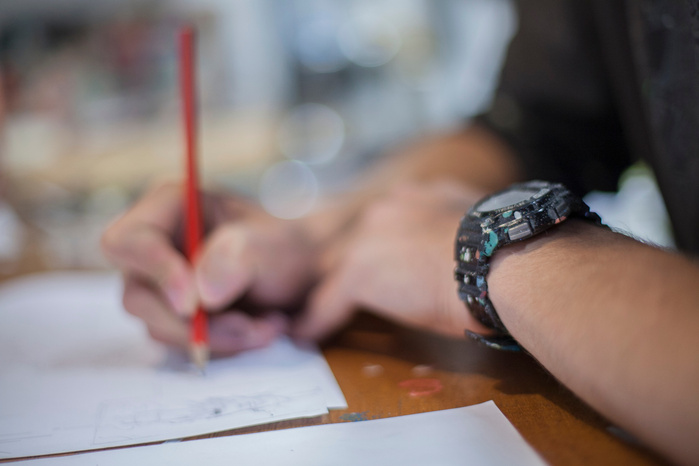 glenn mossop













Originally from South Africa, as a young teenager Mossop and his family sailed the world in a yacht built by his father. They spent time in many countries, meeting people from different cultures and sparking Mossop's fascination with the human portrait. He credits his love of portraiture to this early travel.

"The human gaze has always intrigued me. I love the paradox of the mystery and the connection in the windows of the soul. The mystery of the thoughts behind the eyes; our thoughts are really the last thing we have to ourselves. And then the shock of adrenaline we all get from gazing into someone's eyes and finding a very knowing connection there. Capturing that moment is, for me, the true beauty of the portrait."

Mossop moved to Melbourne, Australia in 2006 to pursue his career as a musician and artist. He continues to live there with his family.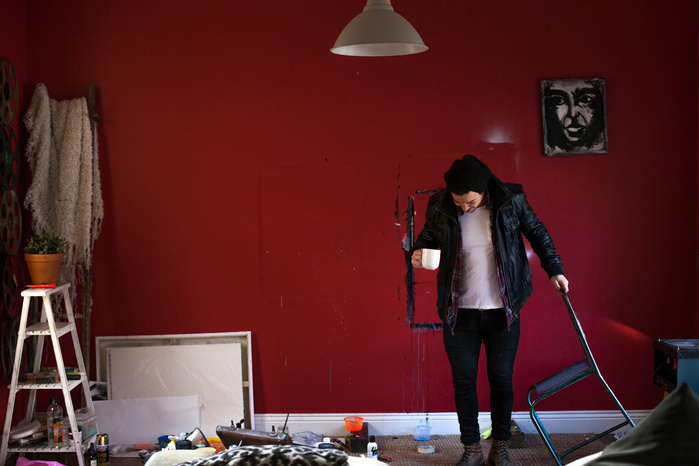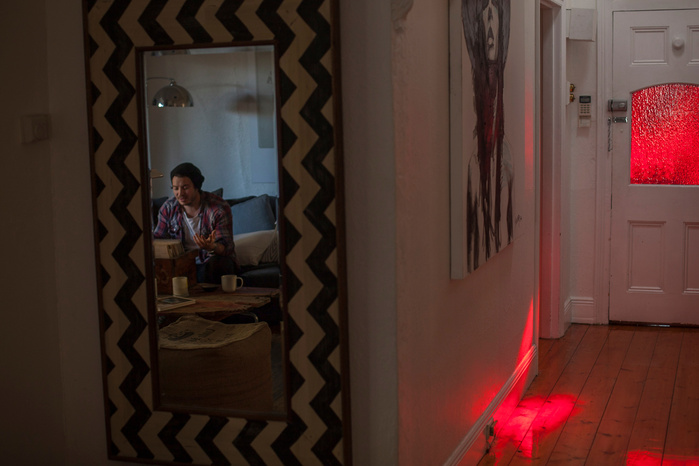 lucy lucy



Currently residing in Melbourne, Parisian born artist Lucy Lucy has graciously carved her niche in the Australian urban art community. Her work moves between large-scale public murals, tribal ornaments, handmade accessories, textiles and bespoke fashion. Lucy's practice is continuously evolving into new and exciting practices including published book illustration. Lucy's work explores femininity; her elegant figures are often depicted demonstrating strength or resistance to unseen forces through tension between body and fabric. Her interest in textiles and pattern make for vivid and bold imagery bursting with color and intensity. As an active member of the internationally acclaimed AWOL Crew, Lucy's work has been exhibited and featured in Melbourne's NGV (National gallery of Victoria) and various galleries in London, Paris, Toronto and Sydney. Some recent and past public arts projects include, MSO 2015 season launch live painting, Rainbow Serpent Festival (VIC), Let Them Eat Cake 2014 (VIC) , Melbourne Central Art Hunt with the 15 meter long wall in Menzies Alley. She has also been featured in Jetstar December 2014 on board magazine and The Age. Past collaborations include working with Robyn Latham to celebrate NAIDOC at Blakdot Gallery, public murals in France and Melbourne with fellow artist Kaff-Eine, and working with British artist Hannah Adamaszeck in London as part of the Global Street Art Project. Lucy's most recent project as an illustrator has been to create accompanying imagery to the recently released children's book 'Fighting for Freedom'. The book depicts the heroic story of Nancy Wake, an honorary female figure in WWII.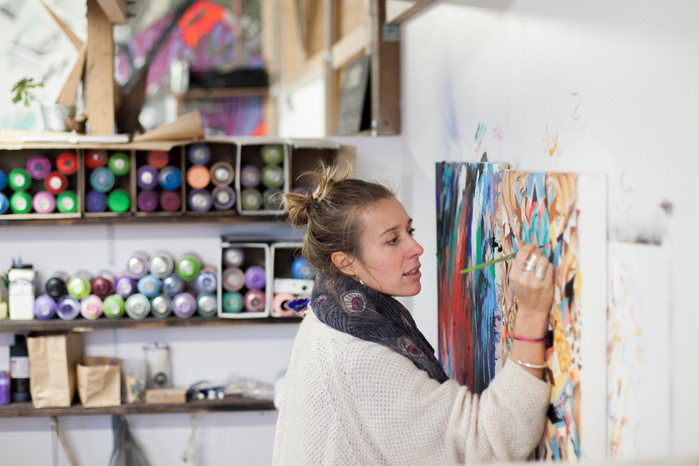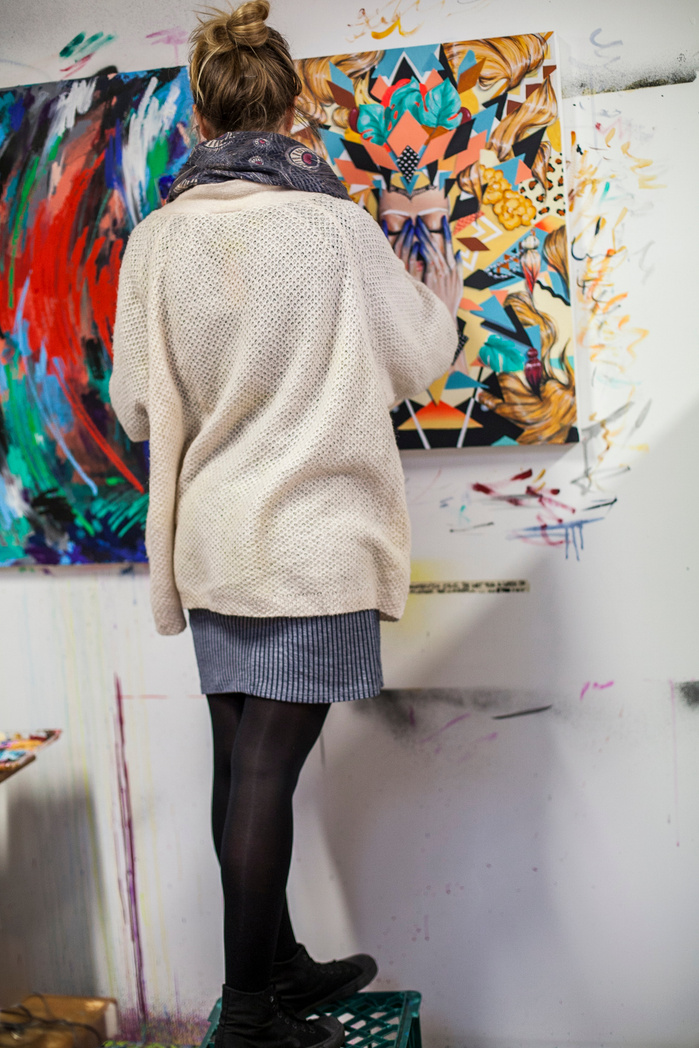 kennie




















Kennie is an artist, illustrator and DJ based in Melbourne. Although he works as an in house illustrator for a photography company he also makes up one half of artist duo " HIM &HER" alongside Kashka Rae. Together they work on large scale artworks from their Fitzroy studio, their work stretches across various mediums from digital design to colourful resin art. Kennie is all about exploring different methods and materials for varying results, though impact is always the destined outcome. His resin artwork requires a lot of time, mess and patience. None of his artwork can be made in silence; loud music - loud artwork.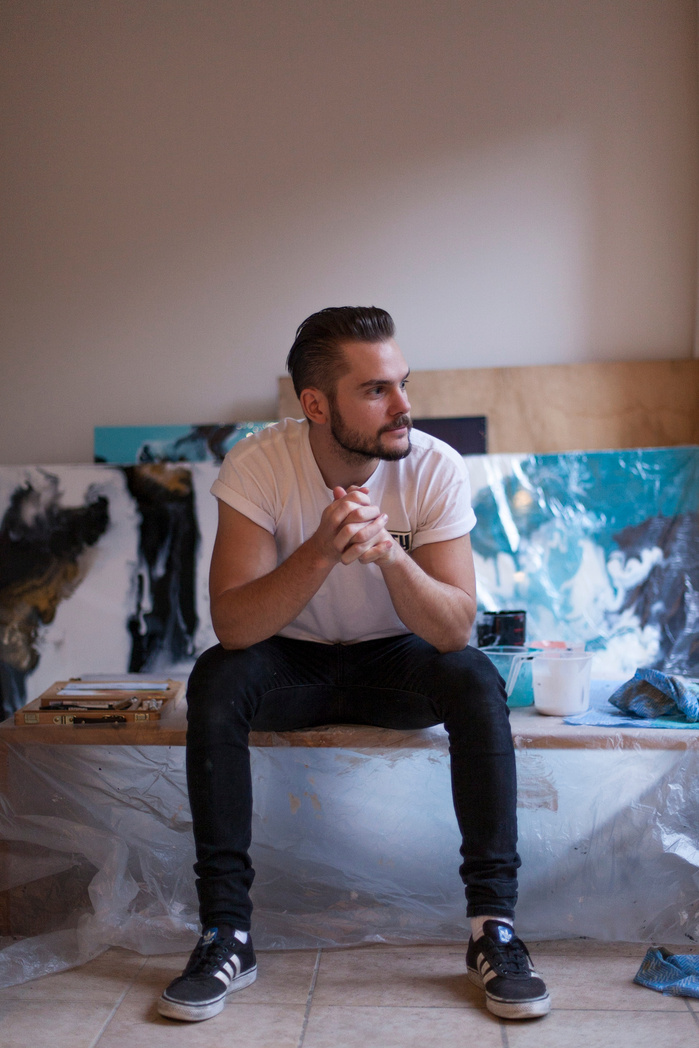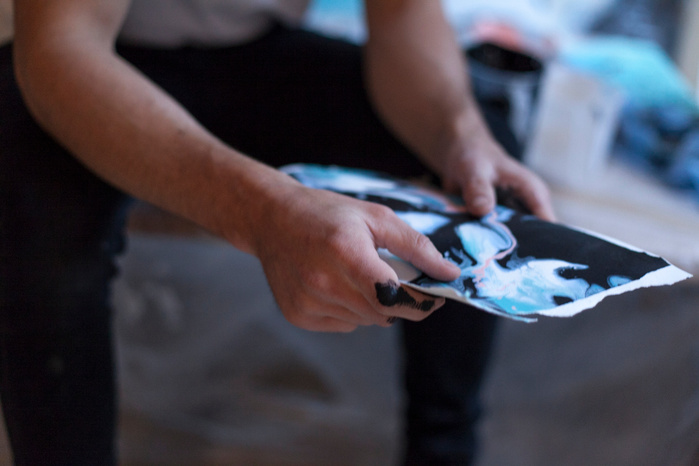 i and the others



I & the Others (Kirrily Anderson) grew up in the stillness of rural NSW. With excited enthusiasm for the city life she moved to Melbourne at the age of 18 to study graphic design.

More than 15 years on, her creative practice is now an eclectic meld of visual art, illustration, street art & graphic design. With her studio located in the busy midst of Melbourne's street art scene in Collingwood, her artwork has come full circle to reveal the quiet and reflective nature of her upbringing, while her design work keeps her connected to the fullness of the city life that surrounds her.

Her murals and street art have appeared in a number of cities around the world, while her design work has a strong focus on local small business and creatives, musicians in particular.

Immersing herself in the street art scene in Melbourne between 2010 - 2013 saw her curate and co-curate a number of exhibitions and street art based events, including Art de la Roo, (Toronto, Canada, 2012) and Street Advent (2011 & 2012).

Her practice currently has a stronger focus on studio work, private commissions and art festivals and projects. So far 2015 has seen her collaborate on a project entitled Exodus with projection artist Yandell Walton, for White Night Melbourne (February) and create two public works for the Abbotsford Convent's Spiritous Award (April).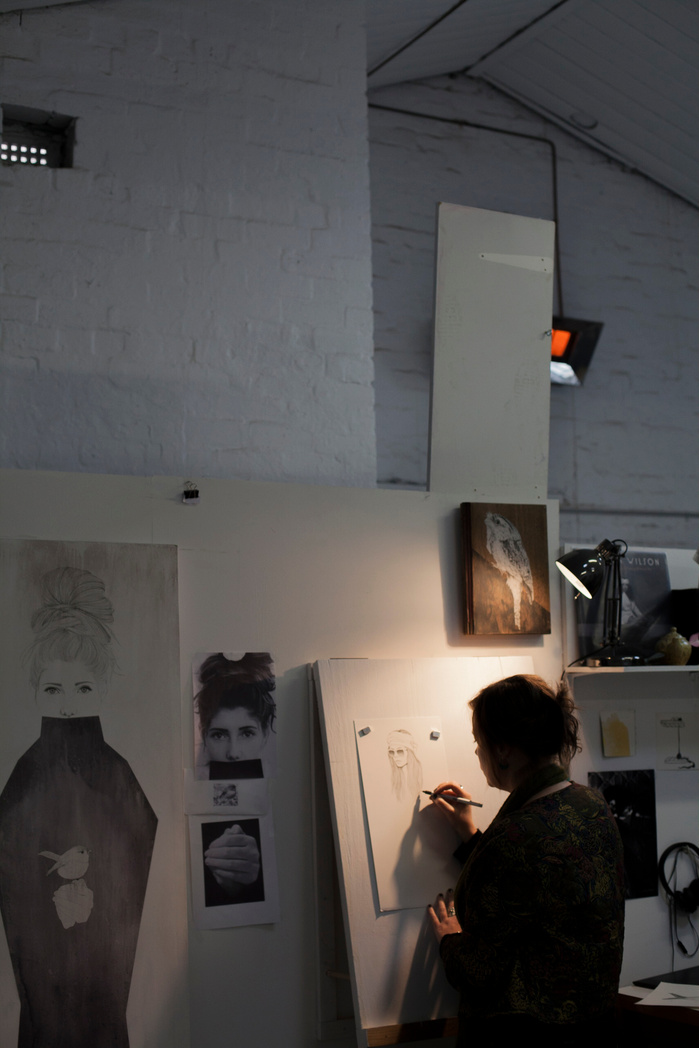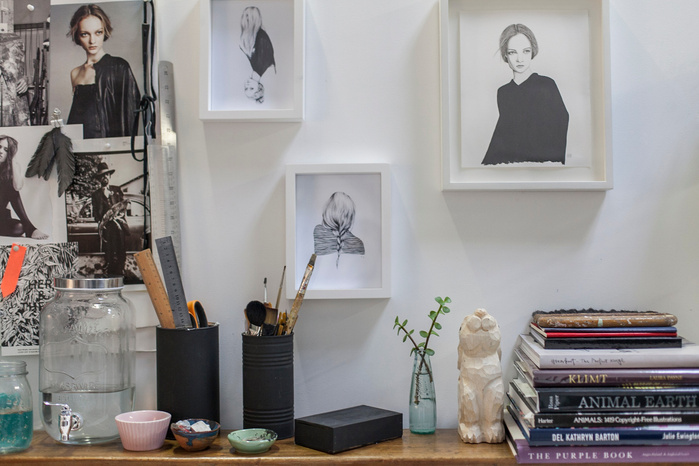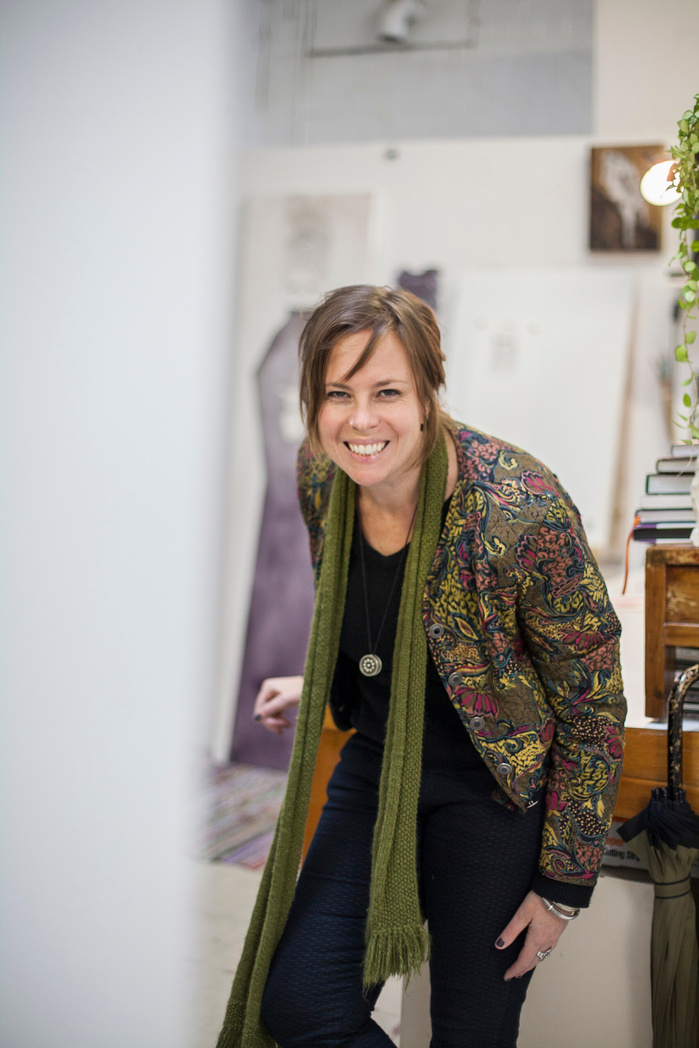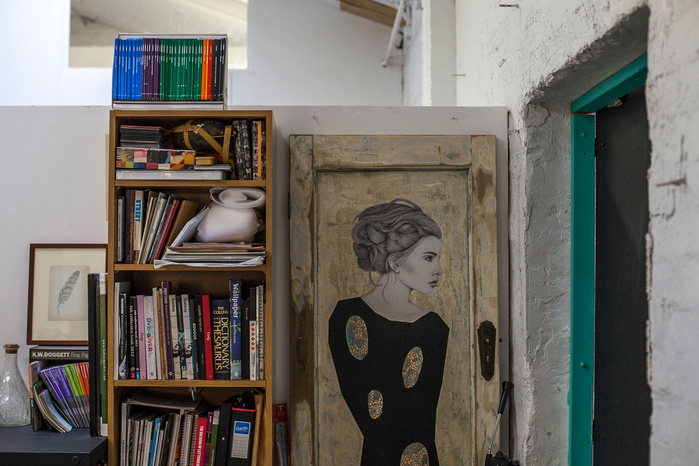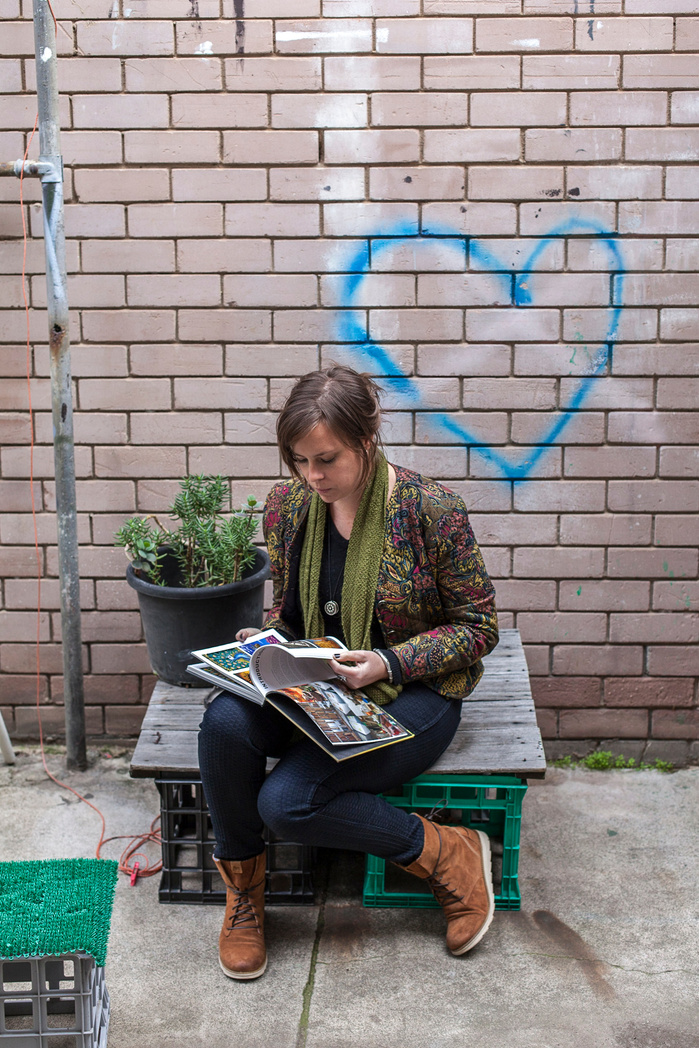 unwell bunny











Unwell Bunny's history begins in Adelaide as a young 16 year old teen spraying walls and train lines and has since seen him take his urban based work to a number of international cities over the past 10 years. Evolving from 90's graffiti, Unwell Bunny began in a mix of both letter and character graffiti in Adelaide Australia. Moving to Melbourne In 2002 he started following Melbourne street art in late 2003 and began to produce more figurative works not long after. In 2004-5 Ed began showing work in Melbourne galleries and by this time was active on the street, leaving paste up and graffiti works through the lanes and suburbs of Melbourne. He had his first solo exhibition in 2006, and In 2007 started evolving further figurative work leading up to his second solo exhibition in 2010. In 2012 Ed traveled to Europe and lived in Amsterdam spending time with many influential urban artists. In early 2015 Ed had another European residency and a solo show in Paris, which continued the theme of figurative abstract works based on subconscious popular dialog. Ed is currently working on future projects based both in Australia and internationally further exploring themes of the popular subconscious.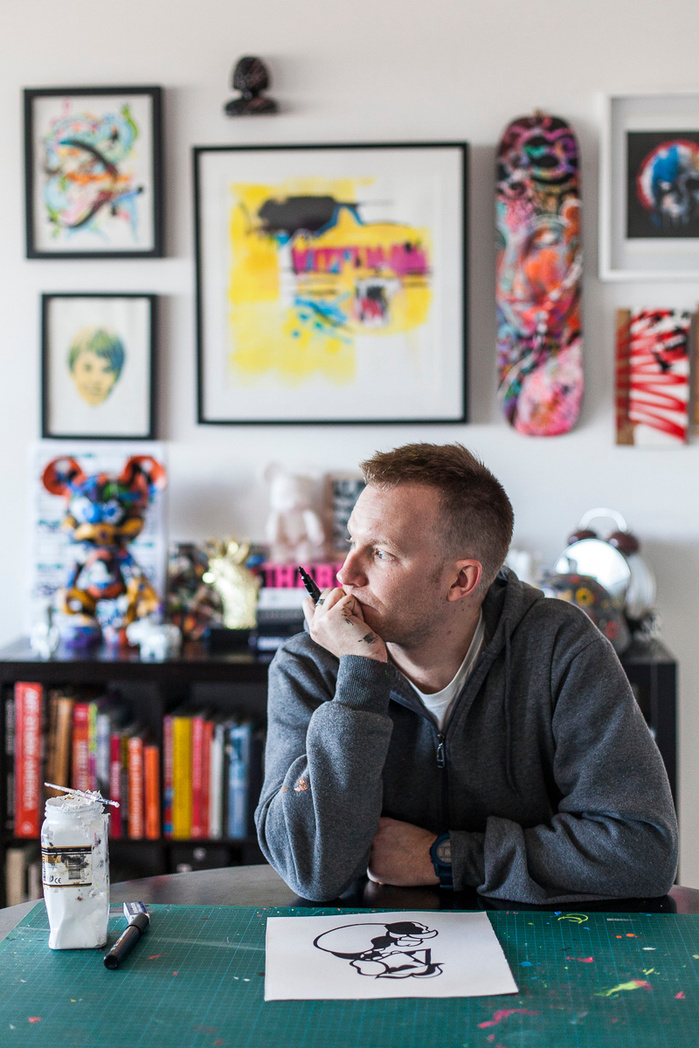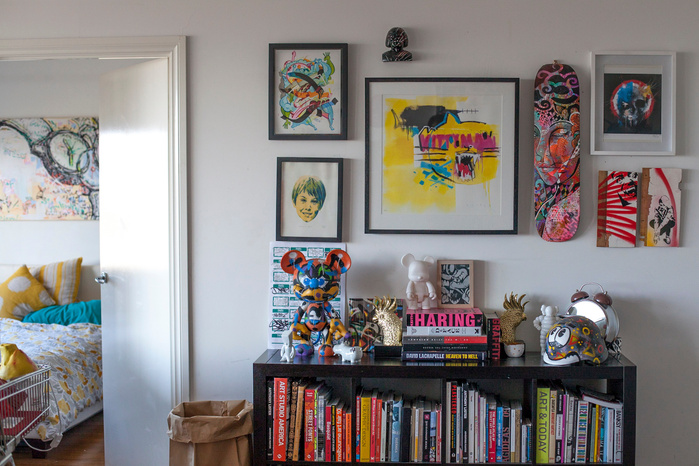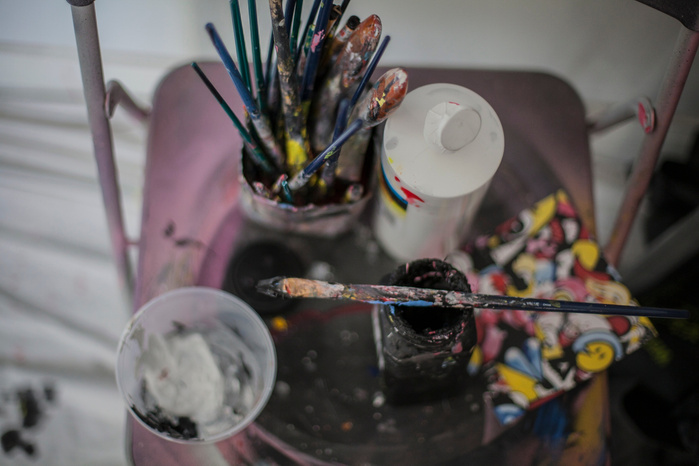 kashka rae




















Kashka is an English artist and illustrator living in Melbourne. Although she primarily views herself as a fine artist she works as a full time digital illustrator. Her work predominately uses watercolour, and fine line, creating intricate drawn portraits that almost always results in a feminine look and feel. Kashka also makes up one half of artist duo " HIM & HER " alongside Kennie where they work on commissioned large scale resin art. When she's not sat in front of a screen with pen in hand, podcasts in ear, she works from her studio in Fitzroy alongside Kennie, her bunny rabbit Valerie and hoards of paint pots, dust sheets and artwork.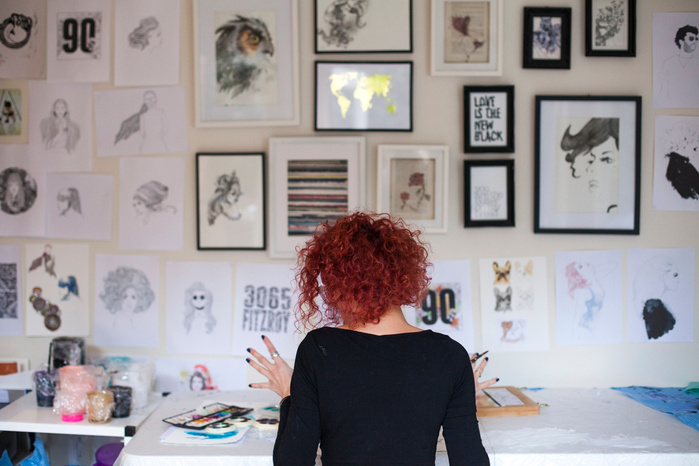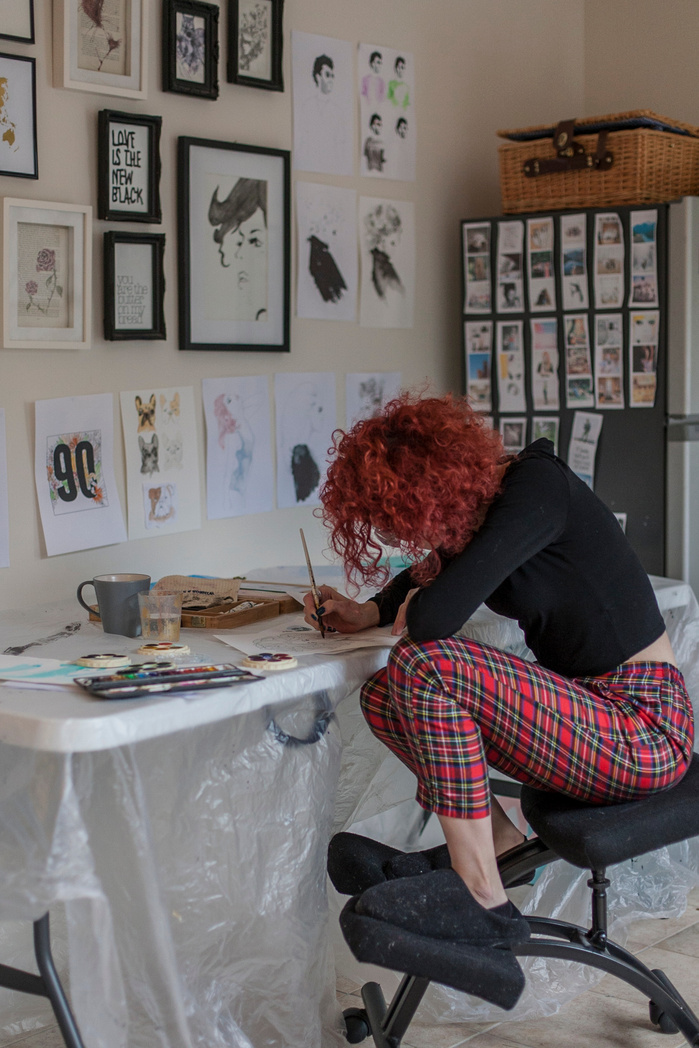 john mandich












John Mandich in 1967 migrated with his family from Croatia. As a young boy he started drawing and painting working with different mediums. Pencils pastels charcoals and loves working with charcoals. His favourite is oils John loves painting portraits, he has entered the Archibald portrait prize for past 17 years, still eludes him. John has been selected for Oz Entertainments Hidden Faces of the Archibald six times, which is held in conjunction with the national Archibald exhibition. For the past 20 years John has worked from his studio in North Melbourne where with his fiend artist Julian they hold Raku workshops twice a year. Johns ability to capture the essence of the person is due to the fact that; "To paint a good portrait you must know the person their likes, dislikes, sad times, happy times. That's when you can do the person justice. The painting must grab you and push the energy into you. That's when you know you've done great work' Johns work can be found in many private collections drawings, paintings, and his erotic ceramics. John is a featured artist in many magazines and papers.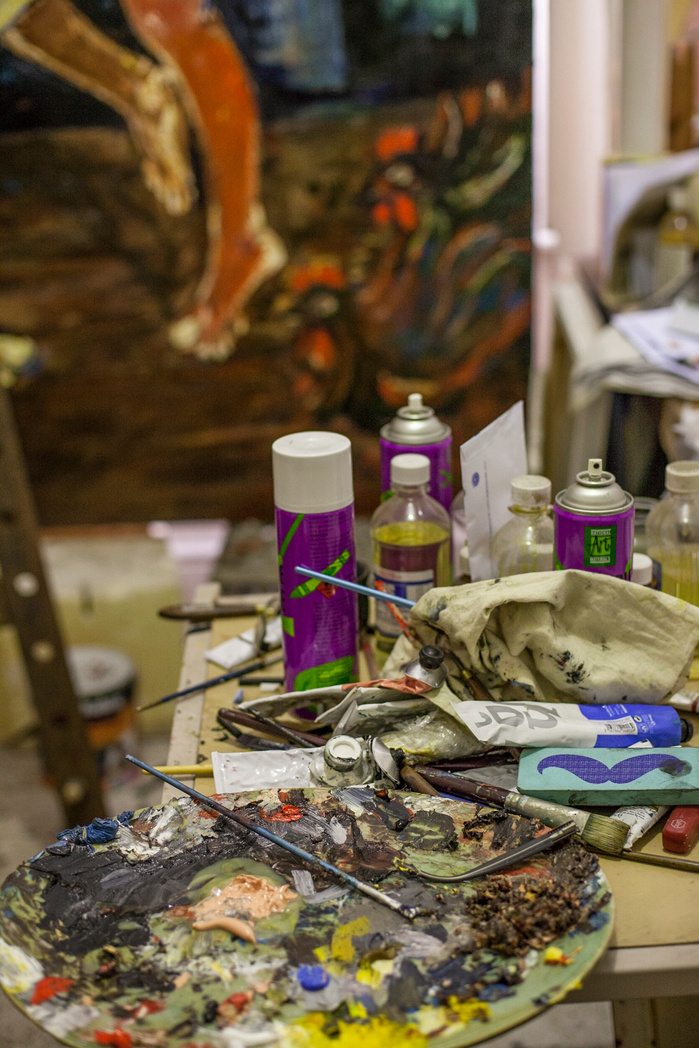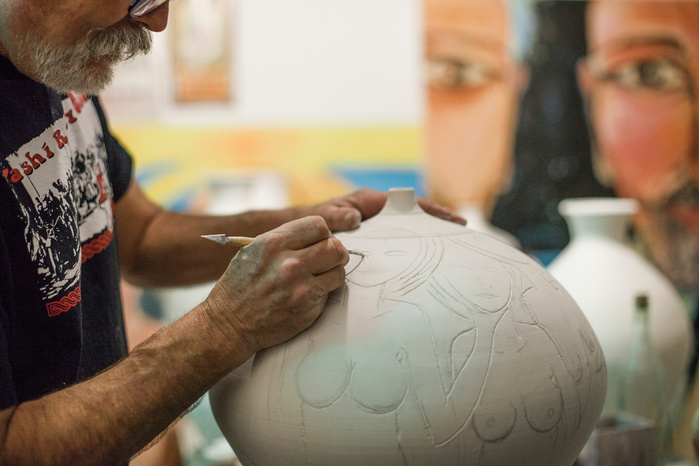 jess racklyeft













Jess Racklyeft is a Melbourne-based freelance illustrator who works predominantly with children's books, card designs and varied client projects. Her work has typically been described as whimsical, using watercolours and pencil to explore her own memories from childhood, as well as recreating imagined worlds discussed with her own three year old daughter. Colourful, playful and imaginative, her illustrations have been recognised with awards such as Luerzer's Archive "200 Top Illustrators of the World." She's represented by children's illustration agency Astound based in New York.


Jess has a strong passion for the illustration industry, born from many years working in the publishing industry. She also currently edits and writes for Illustrators Australia, and is a member of SCBWI, The Style File and other illustration groups. More of her work can be seen at www.jessesmess.com.
jeremy piert





























Jeremy Piert is a Melbourne based figurative painter and drawer.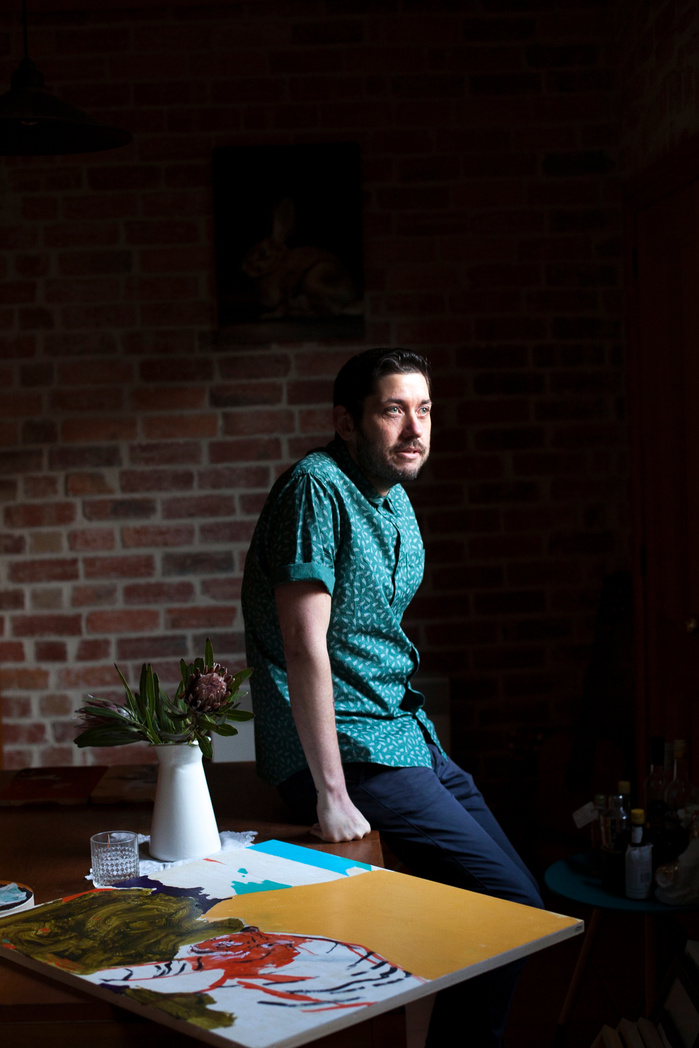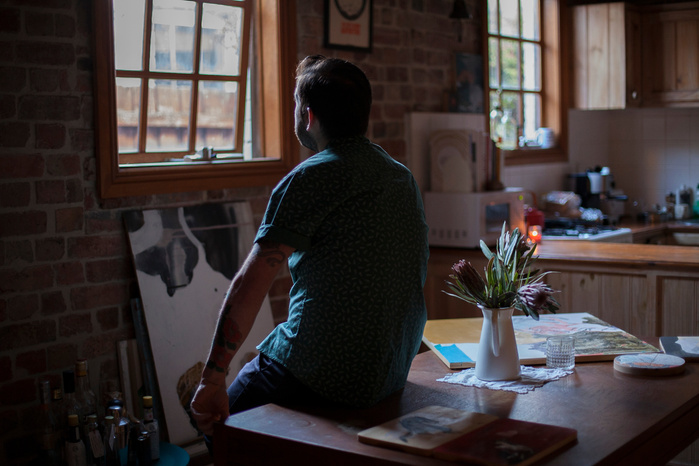 rebecca kereopa















Melbourne based Artist Rebecca Kereopa's introduction to art came before she can remember. Her favourite pastime as a child was to sit down with piles of computer paper and draw. Rebecca has always been fascinated with the visual, particularly the surreal and fantastical. Growing up she loved Dr Suess, Roald Dahl and Lewis Caroll books, their warped sense of logic and fantasy grabbed her. As Rebecca grew she became more interested in surrealists like Salvador Dahli as well as contemporary artists such as James Jean, Ashley Wood and Jaoas Ruas. Since graduating from Massey University Wellington NZ in 2010, Rebecca has worked on numerous illustration projects for publishing and advertising. She is most fascinated by both the strengths and vulnerabilities in femininity. Rebecca believes there is a limitless well of expression, depth and feeling that can be represented through the female form.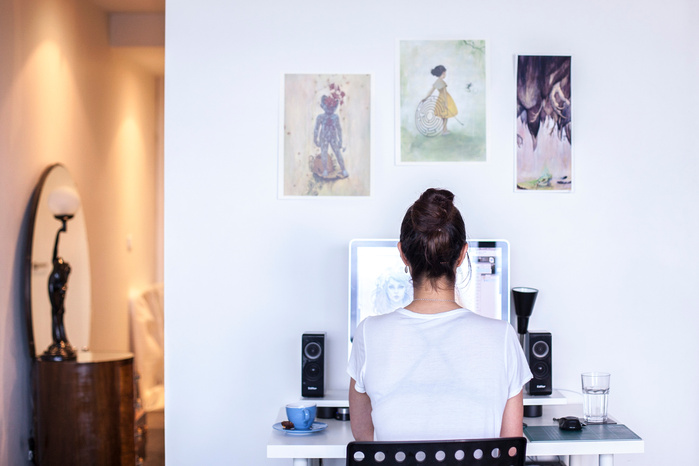 heesco



















Heesco paints murals, and graffiti influenced surrealist/abstract paintings, and sometimes goes very political with his work. A well known name in the Melbourne scene, Heesco was born and raised in Mongolia and came to Australia to study at the Sydney College of the Arts over 16 years ago. Heesco's artworks are ever evolving in theme and style, experimenting with a wide variety of influences from comic books and heavy metal music to surrealism and gestural abstraction, and good old graffiti. He is a celebrated portrait artist too, having been selected as a finalist in the prestigious Doug Moran National Portrait Prize in 2013. Heesco works out of Blender Studios in Melbourne.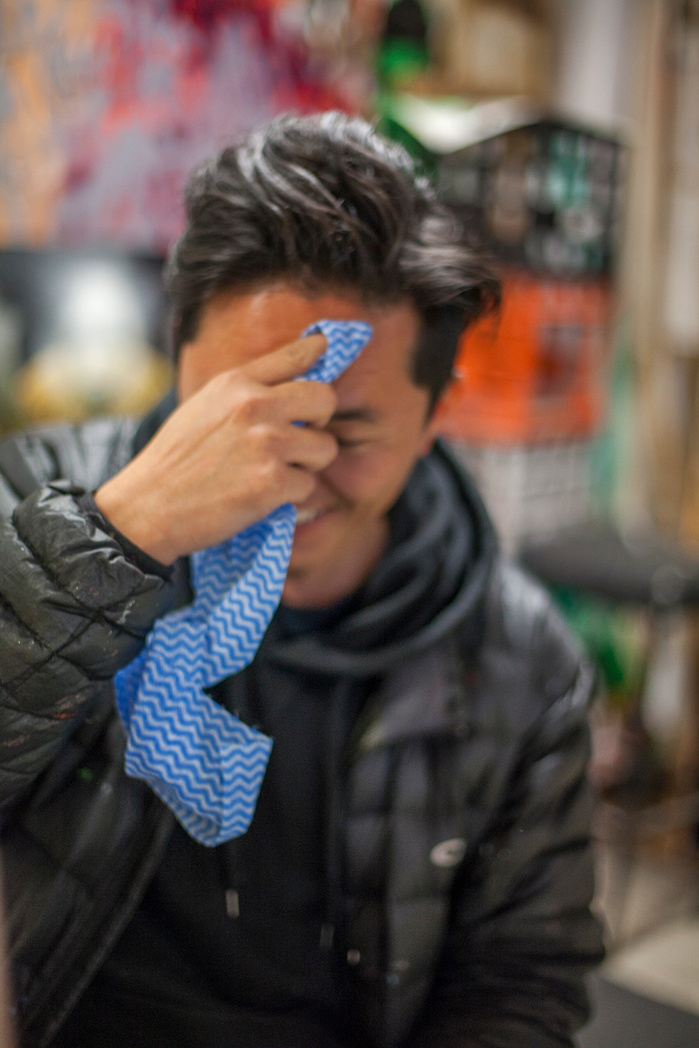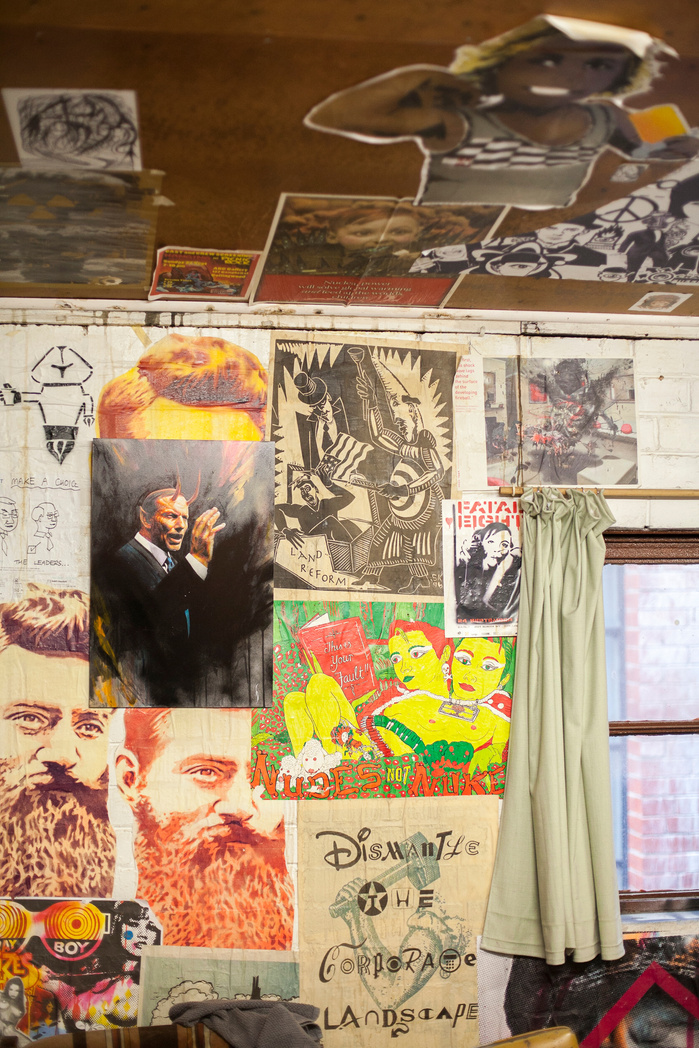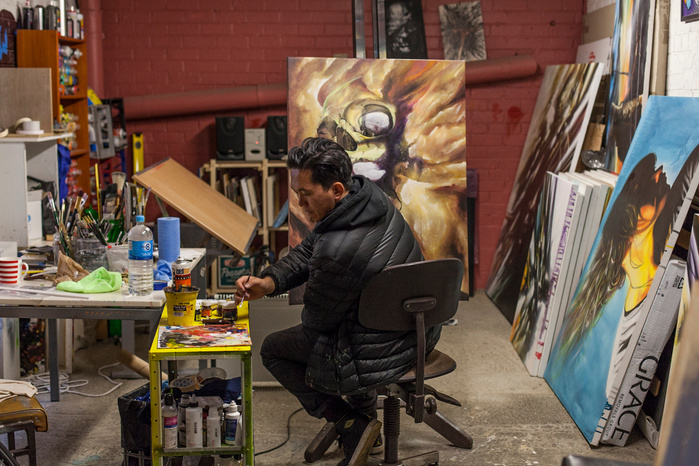 kate gagliardi





















Kate Gagliardi is an artist and freelance illustrator, living and working in Melbourne, Australia. Inspired by the human figure, her mixed media works and street art offer a dynamic modern twist to figuration. Gagliardi has exhibited interstate and internationally after receiving her Bachelor of Visual Arts at the University of South Australia in 2010. She has illustrated for independent publishers including CityMag and Ala Champfest Magazine. Other clients include the Majestic Minima Hotel, KWP Advertising and Australian fashion label APOM.
aida sabic



















Based in Melbourne, Aida Sabic is a self-taught artist who works in a variety of mediums and styles, including realistic portraiture, figurative work and stylised illustrations. Moved by traditional romanticism and the inspirations of the pre Raphaelite painters, Aida uses the influence of lyrics and narrative to create pieces that reflect a mixture of personality, emotions, experiences and observations, to tell stories about human sensibility and circumstance. Regardless whether a work uses explosive layers of colour or subtle tones with fine detail, each piece draws you nearer to the subject, exploring both the light and dark aspects that come with telling a story.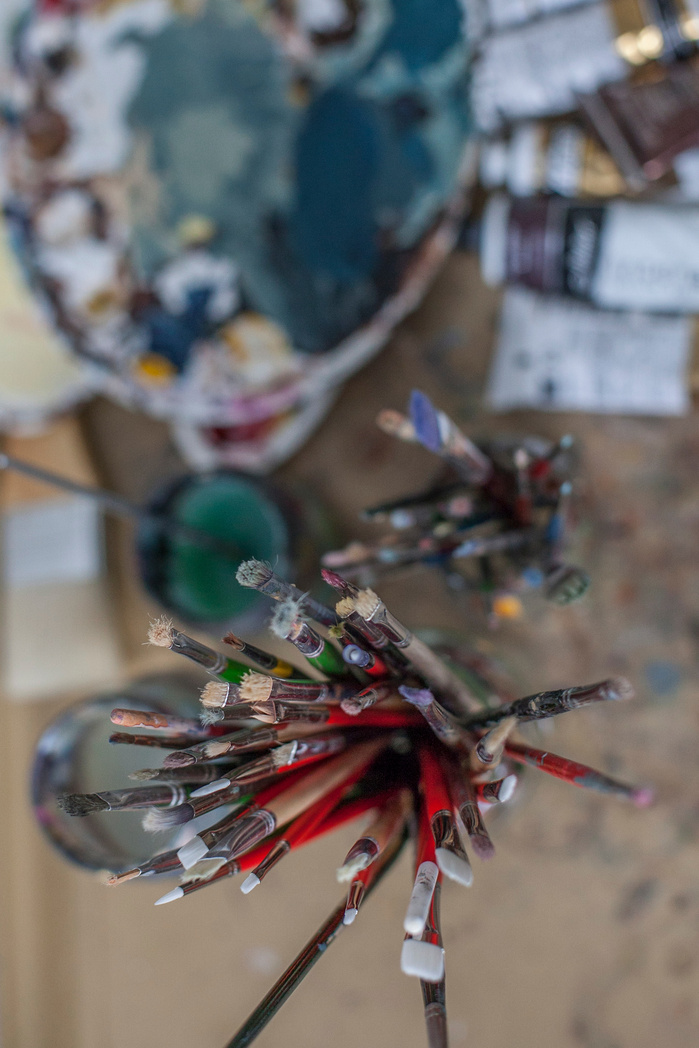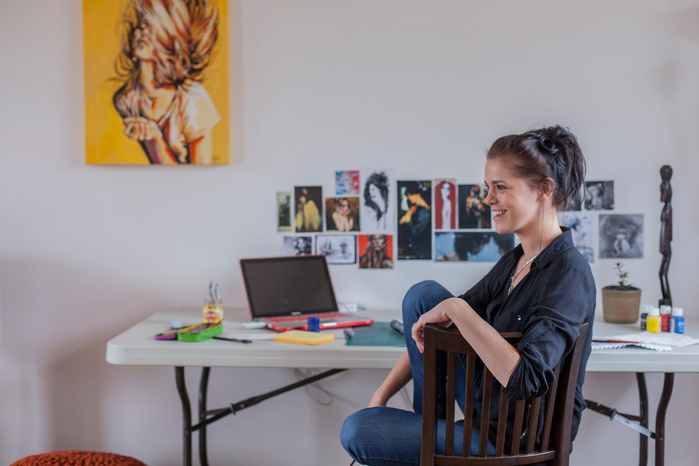 neil cash
















Neil is a British born artist, living in Kyneton, in the Macedon Ranges of Victoria. His work doesn't follow fashions or trends, he follows his creative instinct and collaborates, drawing inspiration from everyday life and people, nature, music and modern art. Neil has spent his entire professional life as a photographer and creative director, and this career has predominantly immersed him in the photographic medium, but many creative influences have ensured that the boundaries between his passions for art, design and photography remain indefinable throughout his work. There's no formula or category to his work and he continues to explore both traditional and contemporary camera, darkroom and digital technique, but whatever or whoever the subject, his approach is with a bold style, that without a camera and pencil & paper alike, just wouldn't be possible.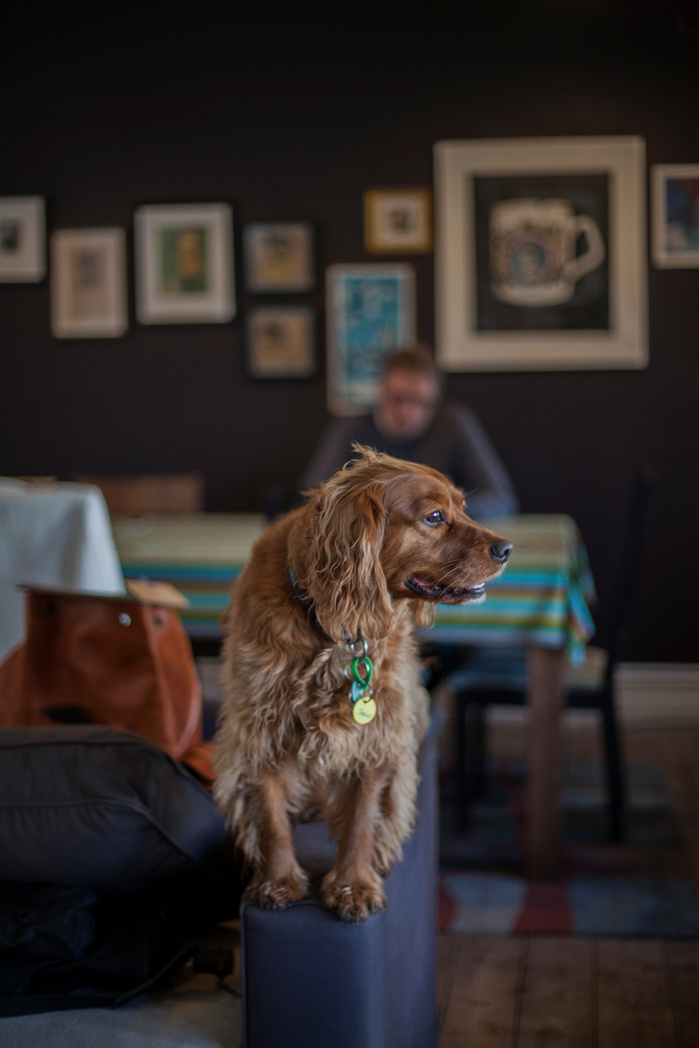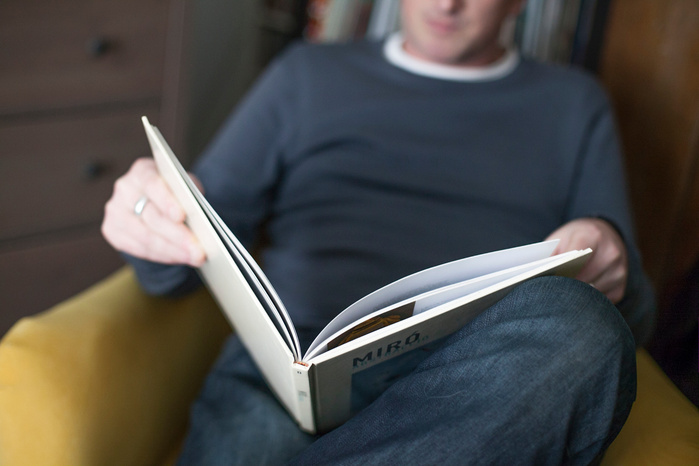 amy howard





















Amy Howard is a Melbourne based artist who is inspired by children's literature, storytelling and the beauty of the human condition. With a background in Contemporary Arts and Art Therapy, she is fascinated by the way children use metaphors and animals, to re-create stories and meaning about themselves and their world, long before they can articulate with words. Currently working in a public library, she spends her days reading to children and listening to the stories of strangers. Amy's fine line, ink illustrations are the embodiment of these encounters.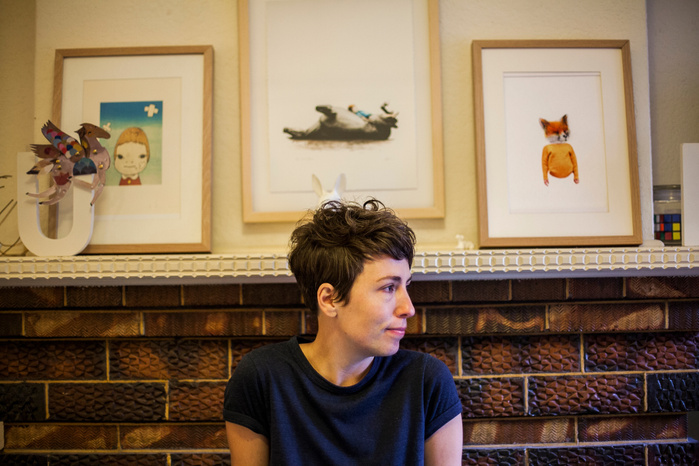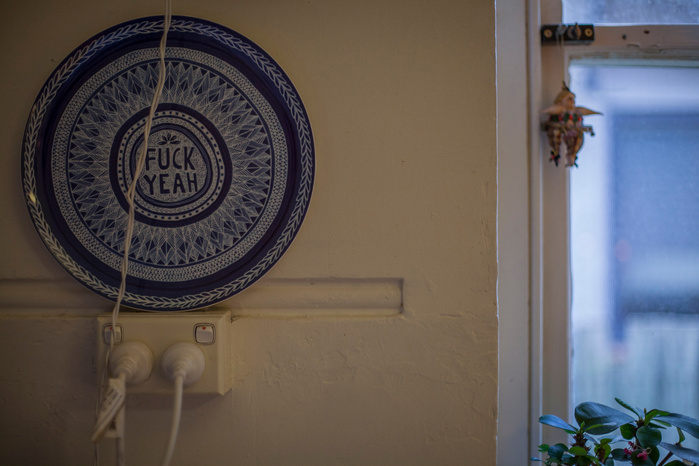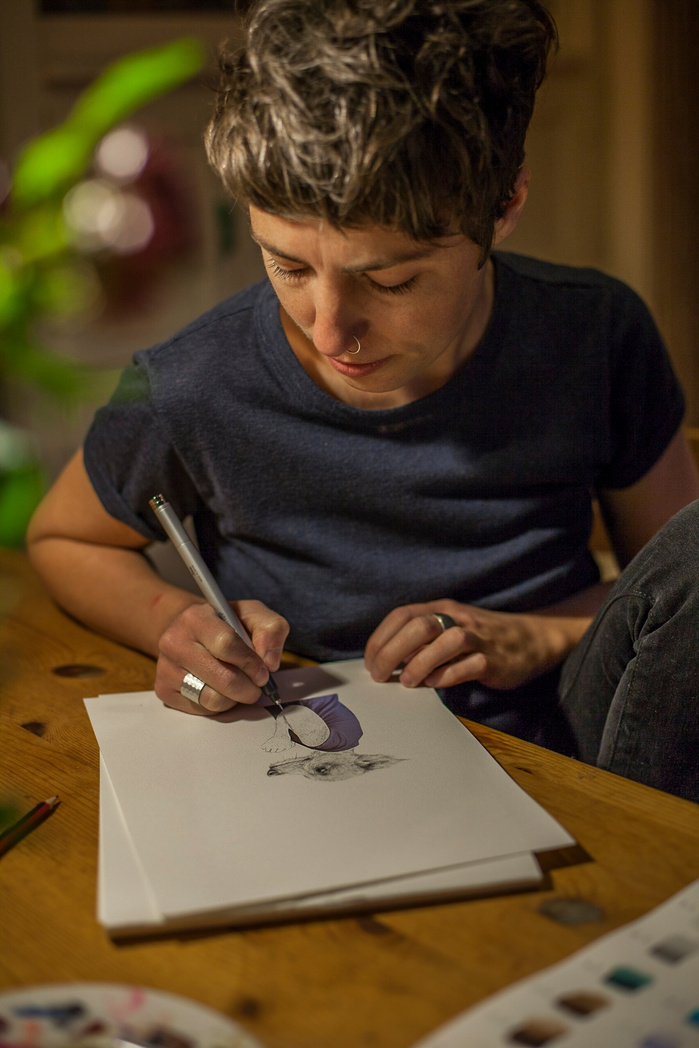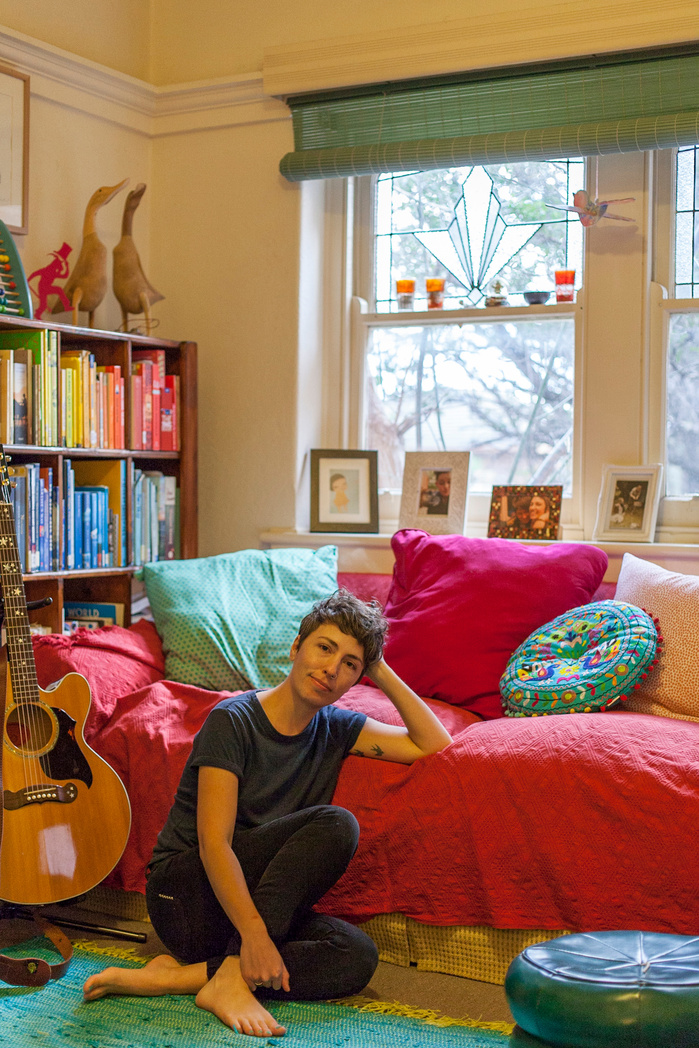 matthew henry















Matthew Henry is a Melbourne based multidisciplinary artist whose work spans photography, design, digital, storytelling and painting. Fascinated by people, beauty, adventure and landscape, Henry explores how we engage with place and the ability for events to change our lives. On the surface, Henry produces abstract landscapes. Underneath thick layers of oil paint, he reveals a myriad of human experiences with the world around us as well as the world within us. Outside versus inside, physical versus feeling, matter versus spiritual – Henry's work uncovers the depths and expanse of a person's inner journey. 
 Drawing inspiration from story, Henry aims to inject an individual's energy and emotion into these landscapes, creating tension between the literal representation of his subjects and the dominant themes of colour, the spirit of place, and the passion found deep within us all that shape his body of work.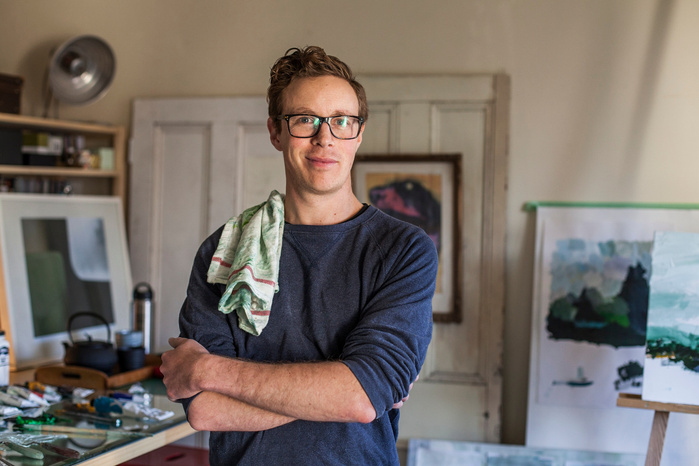 eirian chapman



















Eirian Chapman is an illustrator and graphic designer working for local and international clients from her studio in Melbourne. She creates works for advertising, editorial, digital and retail campaigns and is represented by the Jacky Winter Group Australia. Eirian's work explores colour and shape through abstract concepts and she enjoys working with sexy, dark and humorous themes. Some of her clients include The Australian Ballet, Mercedes-Benz, Schweppes, Screen Australia, Commonweatlth bank, GQ, The Arts Centre, The Sydney Opera House, WWF, Elle magazine, The Big Issue and Broadsheet. She has been featured in Curvy, Nobrow and Behind Illustration 2.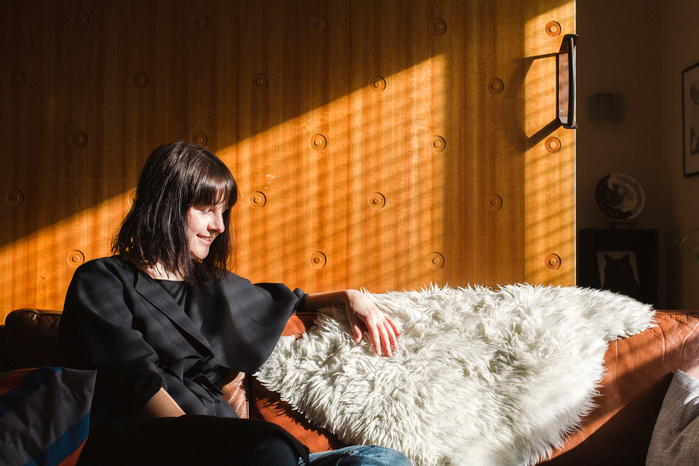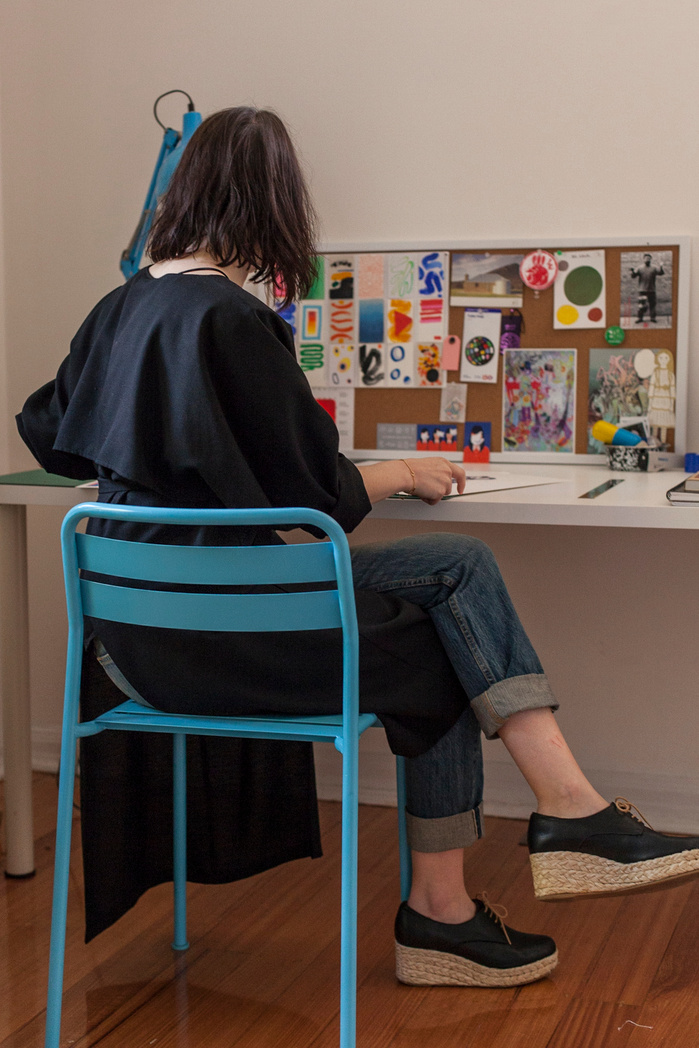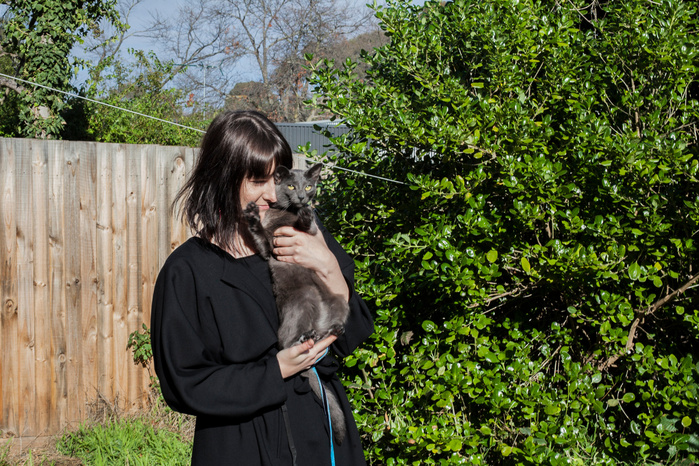 lauren nicholson

























Lauren Nicholson is an illustrator who lives in Melbourne. She uses traditional techniques, experimental mark making and digital media to create layered imagery that is influenced by the power of colour, personal journeys, the natural world, printed matter, memories and old stories.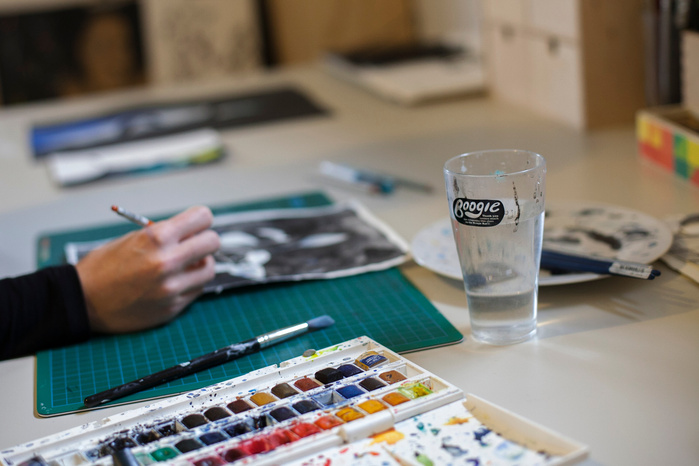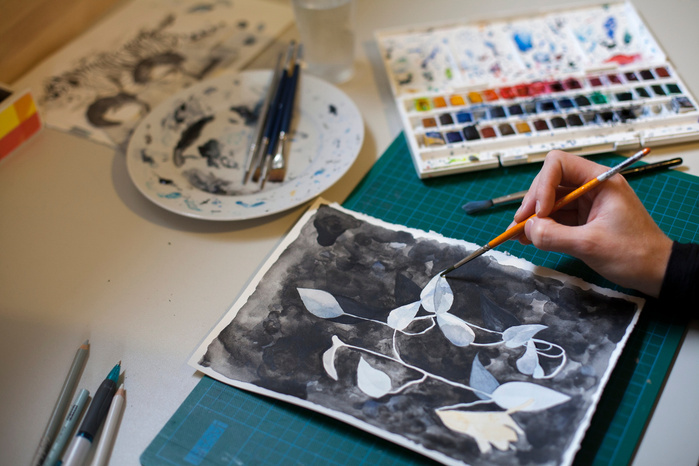 tom civil















Tom Civil's work can be found in many tucked away nooks of the city and the bush. He is interested in how street art and graffiti create community, mark space and act as a human-scaled anarchic form of urban architecture. His stencil and street work has been featured in various publications including Melbourne Stencil Art Capital, Street|Studio, Space Invaders (NGA), the film Rash, as a feature artist in the Melbourne Stencil Festival 2004/05/09 and the Cans Festival in London in 2008. He has also exhibited walk-through installations and worked closely with his brother Ned, who died from cancer in late 2010, under the guise The Evil Brothers. Tom and his brother Ned also exhibited with their Dad, Tony as Sevil & Sons. Tom has given workshops and talks in different communities about murals and the political nature of street art. He is also the co-founder of small Melbourne-based radical publishers Breakdown Press.
andrea innocent

















Andrea Innocent began professionally illustrating after returning from living in Japan in 2006. Innocent's illustrations tell stories of Japanese ghosts, folktales and depict quirky newspaper articles. Explorations in new media as well as in traditional illustration and sculpture look into the very human obsession of collecting as well as the emotional connections with objects we have and how they link us to time and place. A member of The Jacky Winter Group in Melbourne Innocent has also given talks and workshops on all sorts of topics related to illustration and design, such as professional practice, drawing, marketing and character design she also teaches part time. She is currently working from her home studio in the hills with her infant son Luc and her Welsh Cardigan Corgi 'Pickles McGerkin'.
julia trybala




















Julia Trybala is an artist currently living, working and studying in Melbourne. She has been exhibiting around Australia for the past few years and is currently undergoing a Bachelor of Fine Art at RMIT University. Trybala uses a range of painting and drawing mediums on various surfaces to create sensitive portraits paired with abstract and illustrative elements. Trybala is deeply inspired by her Polish heritage and her vast collection of older family photographs; her engagement with these photos allow her to create intense portraits along with various compositions and colour combinations.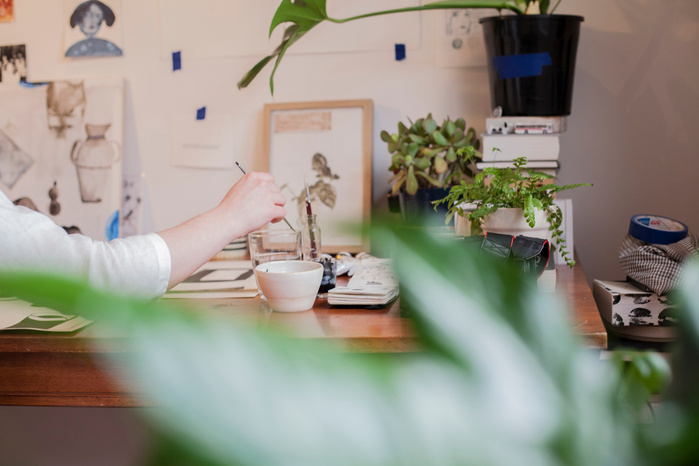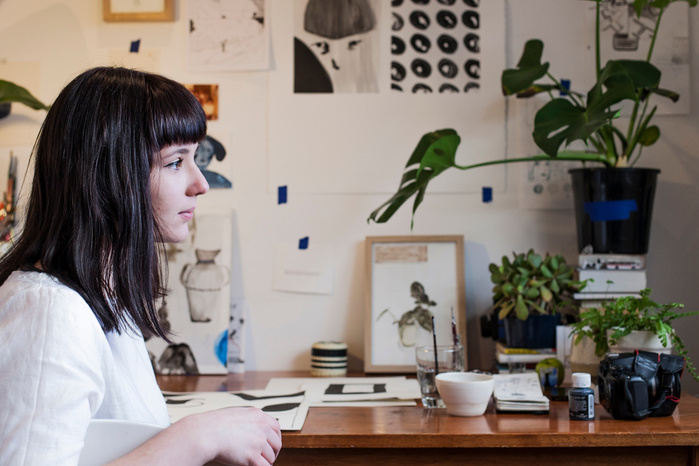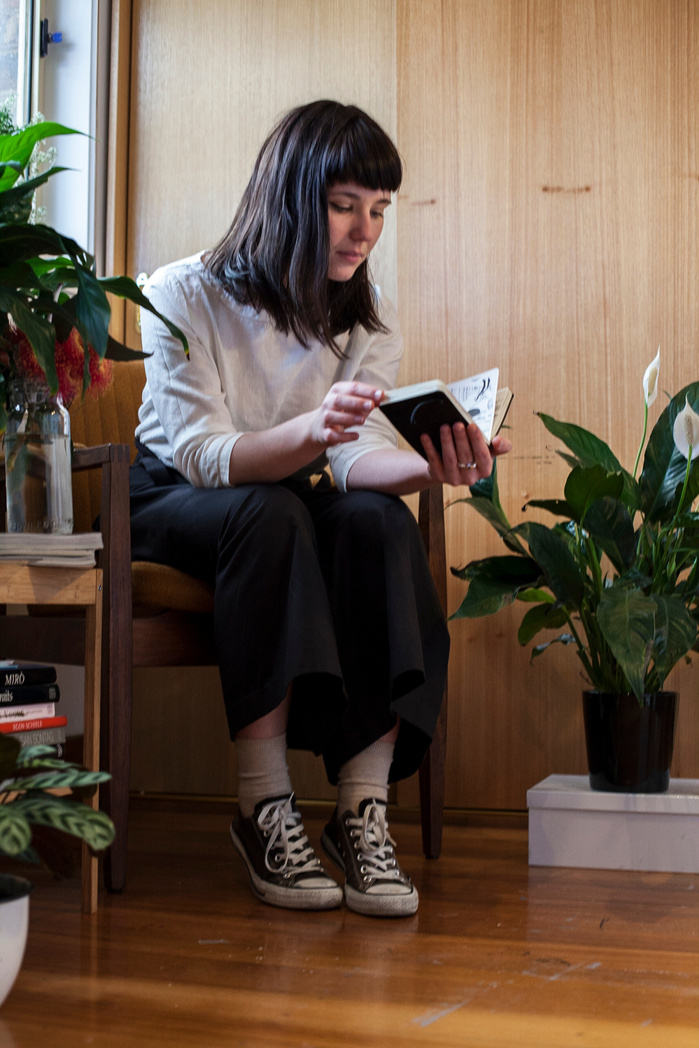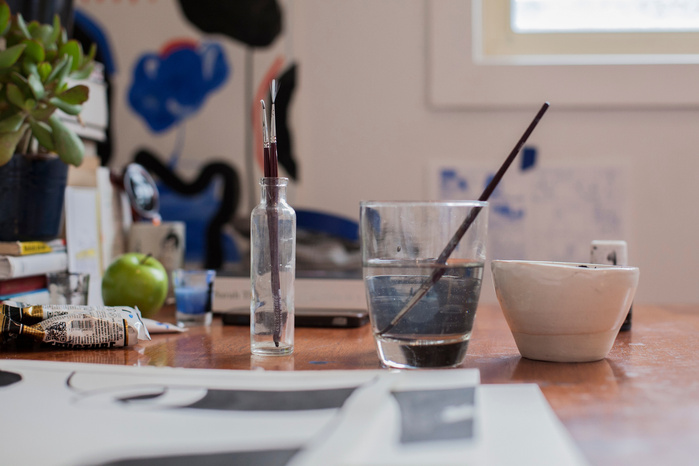 jamie lee o'shea
















Jamie Lee O'Shea is a visual artist currently living and working in Melbourne. Her works explore the relationships between artist expression, the fragments of contrast, and colour. Over the past 8 years, she has worked as a conceptual artist with creative beasts such as Christian Wagstaff, Vice, Nike, Knog and Goodbye—Moderation. In 2014 Jamie delved into her own personal work, to connect the inner versus outer experience whilst discovering the beauty in human potential. She likes to work intuitively, with the idea that when it feels right, it works. And when it doesn't, it's beautiful. Jamie's art explores many materials including painting, hand drawing, collage, object exploitation and photography. Her works lie deep within conceptual thought and varied execution of visuals. The stories told by colour. Jamie has contributed and has been the subject of numerous exhibitions.