Duality began as a passion project for photographer Shannyn Higgins. She wanted to recognise the hard working artists she's had the privilege of working with and explore their individuality. The idea to meld words with art and bridge the gap between different genres and artist demographics helps showcase the narrative of the project.

Shannyn blind pairs words from 25 writers with 25 visual artists, providing the artists with 7 days and a piece of blank cotton-rag paper to create. All artists were photographed in their creative spaces with a 50mm lens, available light, half an hour to chat and to capture the environmental factors influencing their work.

Having now photographed 100 emerging and well established artists in both Vancouver and Melbourne, Shannyn intends to continue exploring Duality in other cities.

Duality is self funded and created with love. It could not have been accomplished without all of the talented writers, visual artists and the ongoing help from Kendall Munns, Erica Wilk, Becky Philpott, Cory Philpott, Tess McCabe, Katie Huisman, Louise Corry and Mischa Oak.



Duality is the product of hard working artists and a result of their appreciation of hard working artists.
shannyn higgins
Shannyn is a freelance photographer and splits her time between Vancouver and Melbourne.


kendall munns
Kendall Munns is a freelance copywriter and PR consultant based in Melbourne. She is the right-hand gal helping out with the publicity side of Duality Melbourne.


photo by Ben Purchase
tess mccabe
Tess McCabe is a book designer, publisher and podcaster. Passionate about creating beautiful and informative printed products, she operates Creative Minds, an independent publishing initiative dedicated to providing creative practitioners and small business owners with practical and inspiring information to assist them in their work. She lives in Melbourne with her family.


photo by Martina Gemmola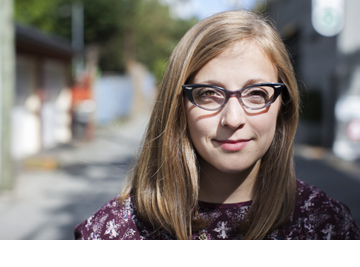 erica wilk
Artist, designer and printer working and residing in Vancouver, BC. At her studio in Vancouver's Chinatown she works in many mediums, from collage and bookmaking to video. Erica had the pleasure of working on Duality Vancouver in 2014 and is assisting with Duality Melbourne from across the sea.